SINGAPORE: Visitors to River Wonders caught their first glimpse of the giant panda cub, Le Le, in its new glass-fronted nursery at the Giant Panda Forest on Thursday (Dec 30). 
Le Le (叻叻), which garnered more than 31,000 votes in the online poll held from Nov 3 to Nov 7, was the winning name chosen for the Singapore-born giant panda cub. 
The word "Le" comes from "Shi Le Po", which is an ancient Chinese name for Singapore and in use since the country's beginning as a trading port. It is also a transliteration of the Malay term "selat", which means straits, indicative of Singapore's geographical location. 
Le Le made its first appearance in its new nursery on Thursday, a day after the results of a public vote was announced.
Visitors who were at the nursery took videos and photos of Le Le. The cub was seen sleeping in its new nursery.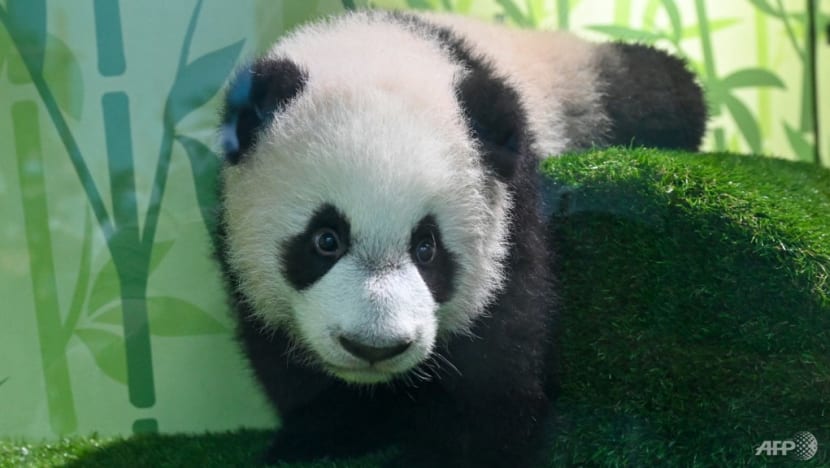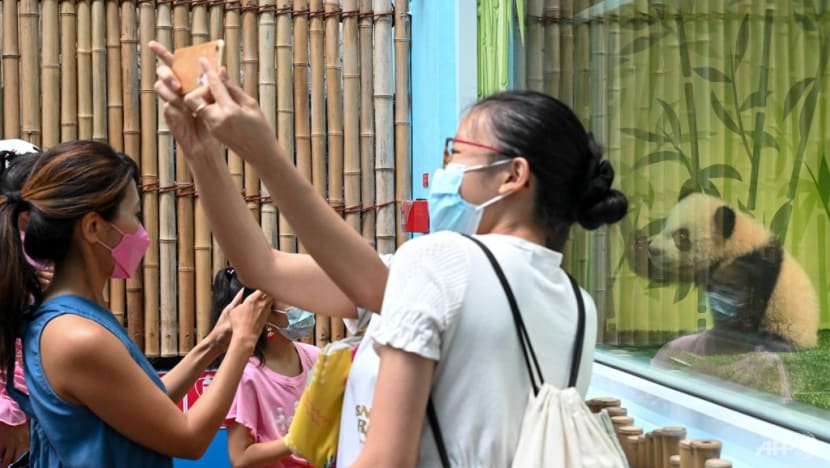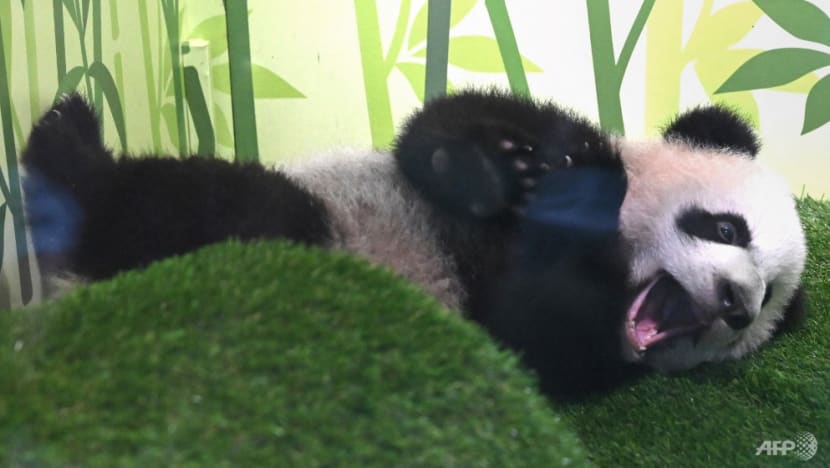 Mandai Park Holdings deputy chairman Tan Chuan-Jin and China's Ambassador to Singapore Hong Xiaoyong were present at the nursery's unveiling. 
From Thursday, visitors can catch a glimpse of Le Le's daily routine, which includes playing with specially created enrichment toys, learning to walk more confidently and catching up on sleep. 
Mandai Wildlife Group said viewing times are scheduled for around 10.30am and 3.30pm daily, as these reflect Le Le's and its mother Jia Jia's present routines.
Each viewing period ranges between 20 to 30 minutes, which may vary depending on the comfort level of both pandas. The viewing period will be reviewed and adjusted over the next few weeks, it added.