Vivian Balakrishnan to miss Leaders' Retreat in Bintan after receiving COVID-19 health risk warning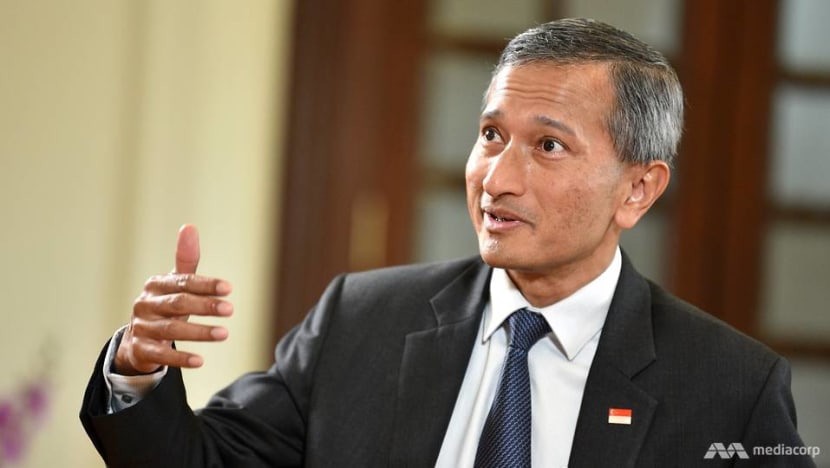 SINGAPORE: Singapore's Minister for Foreign Affairs Vivian Balakrishnan will not travel to Bintan for the fifth Singapore-Indonesia Leaders' Retreat on Tuesday (Jan 25) after receiving a COVID-19 health risk warning. 
In a Facebook post on Tuesday morning, Dr Balakrishnan said he has tested negative for COVID-19 and will be observing the seven-day monitoring period. 
Health risk warnings are issued to people identified as close contacts of COVID-19 cases, based on TraceTogether and SafeEntry data, or if they are a household member of a COVID-19 case.
Those who have been given a health risk warning are legally required to self-isolate immediately and take an antigen rapid test (ART) within 24 hours. They can continue with their normal activities for the day if the test is negative.
Dr Balakrishnan said Senior Minister of State for Foreign Affairs Sim Ann would stand in for him at the retreat.
"In the meantime, I will follow Protocol 3 and do ART tests regularly for the next seven days," he said, referring to the Health Ministry's protocols for COVID-19.
"I have been doing regular ART tests before meetings and events for many months, so frequent testing is already part of my routine."
Tuesday marks the first time the Leaders' Retreat will be held since 2019. 
During the retreat, Singapore's Prime Minister Lee Hsien Loong and Indonesian President Joko Widodo will witness the signing and exchange of these agreements negotiated on the basis of the Framework for Discussions announced at the last Leaders' Retreat in 2019, the Prime Minister's Office (PMO) said on Monday.
The set of agreements includes a realignment of the boundary between Jakarta Flight Information Region (FIR) and Singapore FIR, as well as a treaty for the extradition of fugitives.
There will also be a joint statement between defence ministers on the 2007 Defence Cooperation Agreement and its Implementing Arrangement between the Singapore Armed Forces and the Indonesian Armed Forces for the Military Training Area in Indonesia, as well as an Exchange of Letters to bring the agreements into force simultaneously.