Former Wah!Banana actor on trial for raping woman he met on Tinder
Lev Panfilov is accused of raping the woman after discussing her script with her in his bedroom.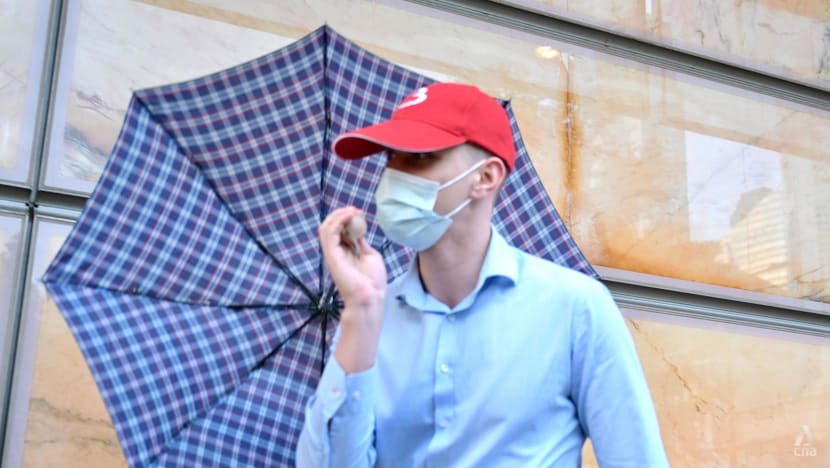 SINGAPORE: A former actor and scriptwriter at comedy channel Wah!Banana went on trial on Tuesday (May 16) for molesting, sexually assaulting and raping a woman he met on Tinder.
Singapore permanent resident Lev Panfilov, now 27, is accused of raping a woman, who was then 30, in his bedroom after meeting her at a restaurant to discuss her script.
Panfilov, who is from Russia, claimed trial on Tuesday to four charges of molestation, sexual assault and rape.
According to the prosecution's case, the woman was using Tinder to meet new people and broaden her social circle when she came across Panfilov.
She decided to match with him, as he stated in his profile that he was a scriptwriter.
As the woman was trying to write a script, she thought she could obtain advice and feedback from Panfilov, said Deputy Public Prosecutor Sruthi Boppana.
The pair chatted on Tinder and WhatsApp before arranging to meet. They met for the first time on Jan 12, 2021 at Wine Connection at Robertson Quay.
They worked on the woman's script as they ate. At around 10pm, as the restaurant was closing, Panfilov suggested that they go to his condominium unit to continue working on the script.
According to the prosecution's case, the woman agreed and they headed to the unit, which Panfilov shared with roommates.
They watched YouTube videos of comedians, discussed comedic principles and worked on the woman's script in his bedroom.
"After some time had elapsed, however, the accused showed his true colours, and the facade of civility he had presented throughout the evening crumbled away," said Ms Boppana.
According to the prosecution's case, Panfilov then forced a kiss on the victim, before molesting her, sexually assaulting her and raping her.
This was despite the woman's "repeated entreaties for him to stop" and despite knowing that she did not consent to the sexual acts, the prosecution said.
After Panfilov ended his assault, he told the woman she could leave and booked her a private hire vehicle home.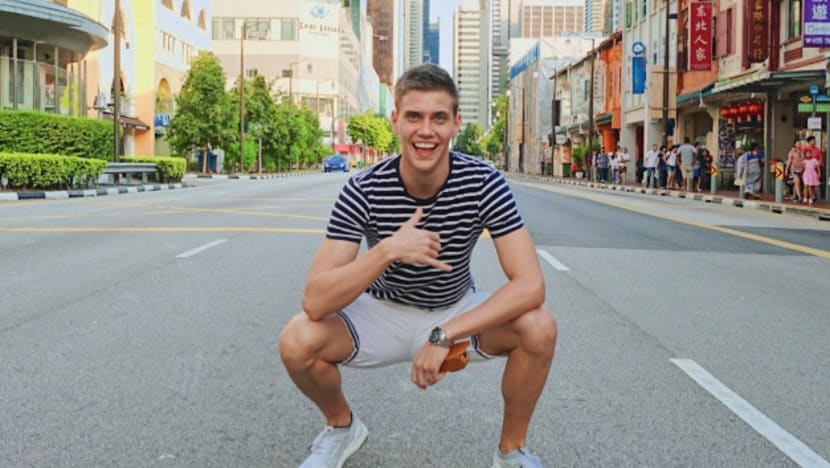 In the days after the alleged offences, the woman experienced pain in her lower abdominal region and sought medical treatment.
She struggled to decide whether or not to make a police report and did so only after her mother saw her crying in her room in the early hours of Jan 18, 2021.
Her mother took her to KK Women's and Children's Hospital and the matter was reported to the police the same day.
The prosecution, a three-member team comprising Ms Boppana, Mr Sheldon Lim and Mr David Khoo, will be calling 14 witnesses to prove their case.
Panfilov, who worked at Wah!Banana between May 2020 and May 2021 according to his LinkedIn profile, is represented by lawyers Anil Balchandani and Ashwin Ganapathy.
The first witness on the stand for the prosecution was an investigation officer on the case, who described speaking to Panfilov and seizing his underwear and bedding.
The trial continues. 
If convicted of rape, Panfilov can be sentenced to a maximum of 20 years' jail and fined or caned.
The penalties for sexual assault by penetration are the same as those for rape.
If convicted of molestation, he can be jailed for up to two years, fined, caned, or given any combination of these punishments.