Investment in water treatment plants needed to ensure 'good flow of water' for Singaporeans: DPM Teo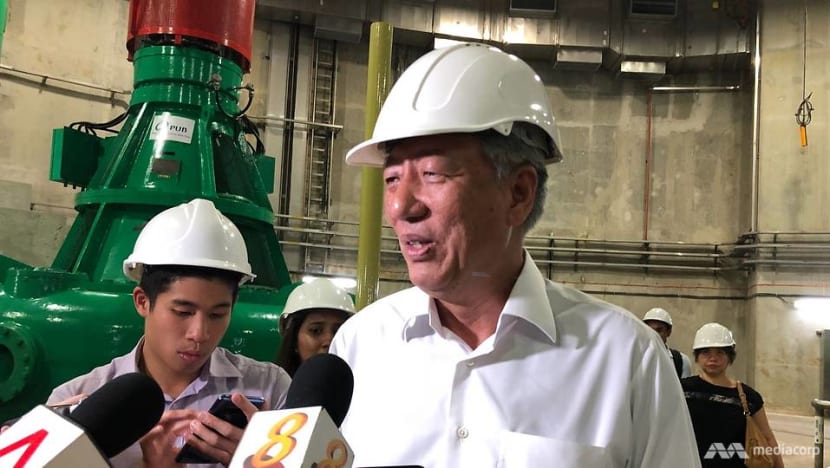 SINGAPORE: It is necessary to plan long-term and expand Singapore's network of water treatment plants to ensure that the country always has "a good flow of water", said Deputy Prime Minister Teo Chee Hean on Tuesday (Aug 28).
He spoke during a visit to Changi Water Reclamation Plant, one of three such facilities which collects and treats water from the Deep Tunnel Sewerage System (DTSS).
The DTSS, an underground sewage "superhighway", conveys used water islandwide to water reclamation plants where it will be treated and purified into NEWater.
Phase 1 of the project was completed in 2008 and phase 2 is expected to be finished in 2025.
"When it is completed in 2025, it would have taken more than 25 years and S$10 billion," Mr Teo noted. "This is a very important project for us because our water needs continue to grow so we need to plan very very long term."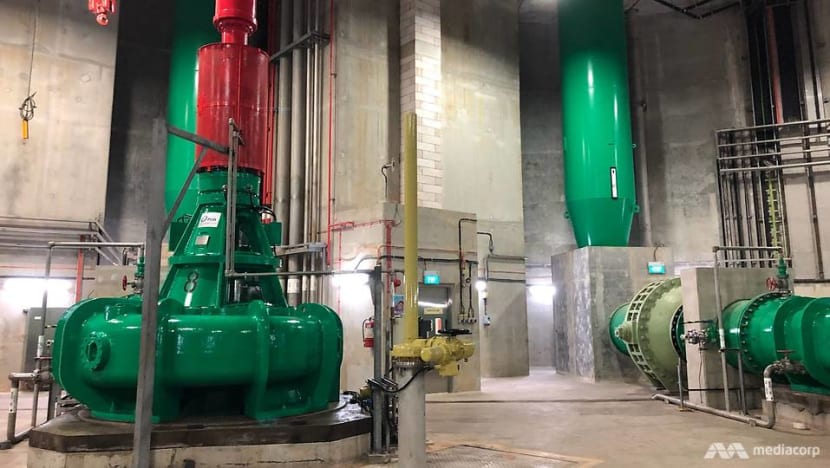 Mr Teo also said "steady investment" and new technologies are required in order to meet Singapore's water needs.
He cited the example of the Membrane Bioreactor (MBR) technology, which was retrofitted in existing tanks to allow water to be treated more efficiently.
According to Changi plant's general manager Low Pei Chin, the new technology allows waste water to be treated in fewer steps compared to conventional methods, and also produces better quality water.
"Bringing in this MBR will increase the flow of the plant as well as provide much cleaner, much better inputs to our NEWater plant, achieving savings in energy and efficiency as well," said Mr Teo.
"These are some of the things we do on a long-term basis to make sure that we are able to ensure that Singaporeans always have a good flow of water."
WATER DEAL WITH MALAYSIA
The issue of water security has been in the spotlight recently after Malaysian Prime Minister Mahathir Mohamad said that the price of raw water being sold to Singapore is "ridiculous".

In an exclusive interview with Channel NewsAsia in June, Dr Mahathir added that Malaysia will study the matter and renegotiate the terms of the water supply deal with Singapore.
When asked on Tuesday if Malaysia has officially approached Singapore regarding the water agreement, Mr Teo said no.
He added that Singapore is not in any talks with Malaysia regarding the water deal.
Under the current water agreement, signed in 1962, Singapore has the right to draw up to 250 million gallons (mgd) of raw water per day from the Johor River for 3 sen per 1,000 gallons of raw water. It sells treated water to Johor at 50 sen per thousand gallons. 
This is a "fraction of the cost" to Singapore of treating the water, said Foreign Affairs Minister Vivian Balakrishnan said in Parliament in July.
Following Dr Mahathir's remarks, Dr Balakrishnan also said that both countries must "fully respect" the sanctity of international agreements.