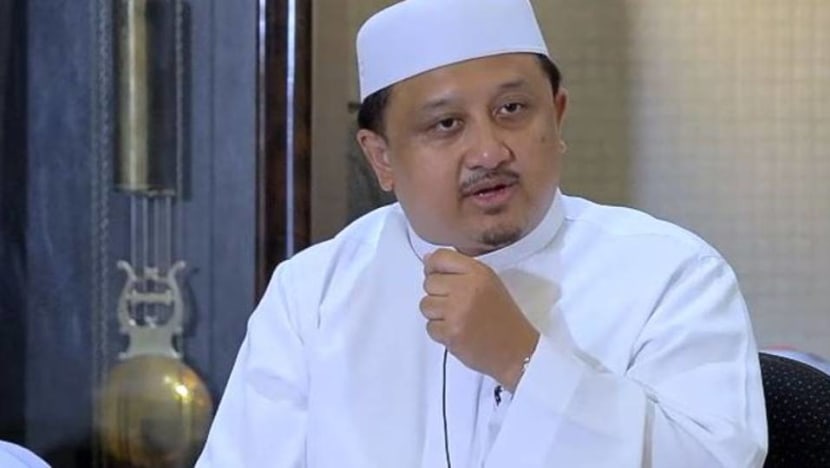 SINGAPORE: A well-known religious teacher was on Friday (Aug 17) charged with one count of cheating in a case involving a Haj travel package.
Fahrorazi Sohoi, 47, is accused of deceiving Mr Mohammad Farehan Mohammad Hussein into paying him S$1,550 to perform "VIP Haj" on the invitation of the Saudi Embassy, the charge sheet said. 
Mr Farehan is one of more than 80 victims affected by the Haj travel scam. 
All of them paid a total of $98,250 to go for Haj, the police said in a news release.
Fahrorazi, also known as Ustaz Fahrurazi Kiayi Kassim among the local Muslim community, was arrested on Wednesday after a police report was lodged earlier that day.

The victims were scheduled to depart on Thursday but had not received any flight confirmation and visa details, the police said. They had handed over their passports to Fahrorazi, who manages a local tour agency, in order to secure a place on the tour. 

The police seized some Singapore passports and cash amounting to S$196,950. 
Fahrorazi is currently remanded at the Central Police Division. When his charge was read at the State Courts on Friday, he appeared via a live video conference, Berita Mediacorp said.
He was seen wearing a white T-shirt with his hands cuffed, and no plea was made, the report added. 

Fahrorazi has been conducting religious classes since 1995, according to news reports.
He is the son of Mr Kiayi Kassim Adnan, also a well-known religious teacher who taught many of Singapore's top Islamic clerics.

Fahrorazi has been known to attract crowds of 15,000 to his sermons at the Singapore Expo.

If found guilty, he could be jailed for up to 10 years and fined. The next court hearing will take place at 11am on Aug 24.