Three arrested over incidents of white substances found at Catholic Centre, Bible House
The police said that the substances were believed to be ash from burnt newspapers, table salt and vegetable oil.
SINGAPORE: Three people were arrested after white substances were found at the Catholic Centre and the Bible House last week.
The suspects are two men aged 52 and 66, and a 63-year-old woman, said the police on Monday (Jan 23).
The police also said that substances believed to be ash from burnt newspapers, table salt and vegetable oil, purportedly used during the incidents, were seized from the 52-year-old man.
Eleven people aged between 49 and 67 were identified through extensive ground enquiries and with the aid of images from police cameras and other CCTVs, the Singapore Police Force said in its update. They include the three who were arrested.
All of them are assisting in police investigations.
The police said it had received reports of white substances at locations along Armenian Street and Waterloo Street on Jan 17 and 18.
"Police investigations into an offence of Public Nuisance under Section 268 of the Penal Code 1871 are ongoing," police said in Monday's statement.
The two incidents at the Catholic Centre and the Bible House are linked, police had said earlier. 
The Catholic Centre is run by the Roman Catholic Archdiocese of Singapore and the Bible House is run by the Bible Society of Singapore. The buildings are about 700m apart.
The Singapore Civil Defence Force, which was alerted to the incident on Wednesday morning, found "white substances" on the premises of the Catholic Centre, located at 55 Waterloo Street.
SCDF hazardous materials (HazMat) specialists, wearing personal protective equipment, retrieved some of the substances and conducted several tests.
No harmful substances were detected.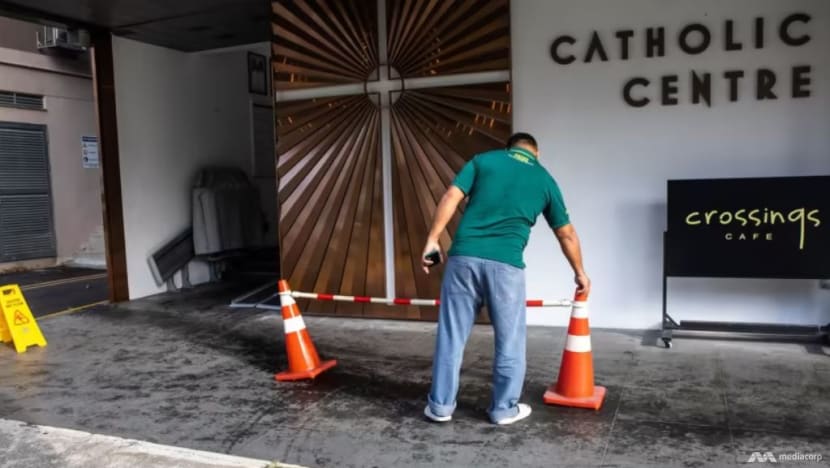 According to two Catholic Centre staff members who spoke to TODAY, closed-circuit television cameras caught two cars approaching the centre at about 2am on Tuesday. A group of about eight people who alighted were then seen spraying an unidentified liquid and scattering a white substance around the building.
The faces of the people and the vehicle licence plate numbers were clearly seen on the CCTV recording, said the staff members. 
"One person was preparing the powder and another person was taking a picture of the person," one of the staff members who had seen the CCTV footage said.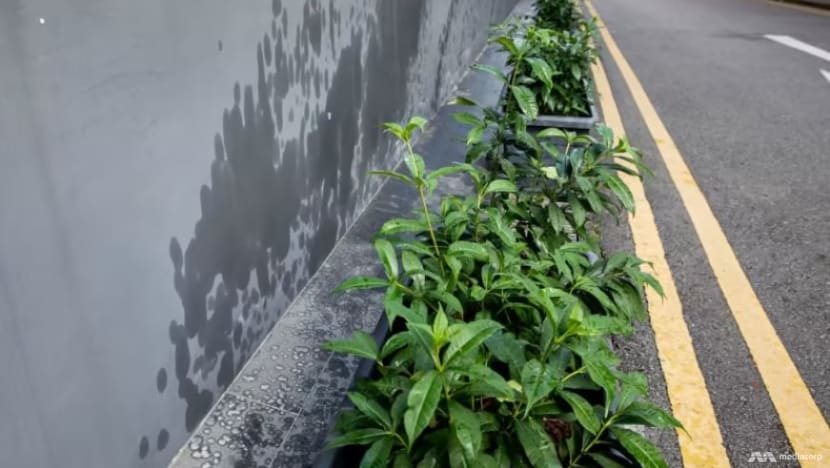 In a similar incident on Tuesday, SCDF said it was alerted at about 12.40pm to the Bible House premises at 7 Armenian Street, where white substances were found.
Some of the substances were retrieved by SCDF officers as a sample, and several tests were conducted by HazMat specialists.
As with the Catholic Centre incident, no harmful substances were detected.