Why do we still SMS?
It has gradually declined alongside the rise of WhatsApp and other messaging apps - yet with hundreds of millions of texts still being sent and received in Singapore, Short Message Service looks set to survive.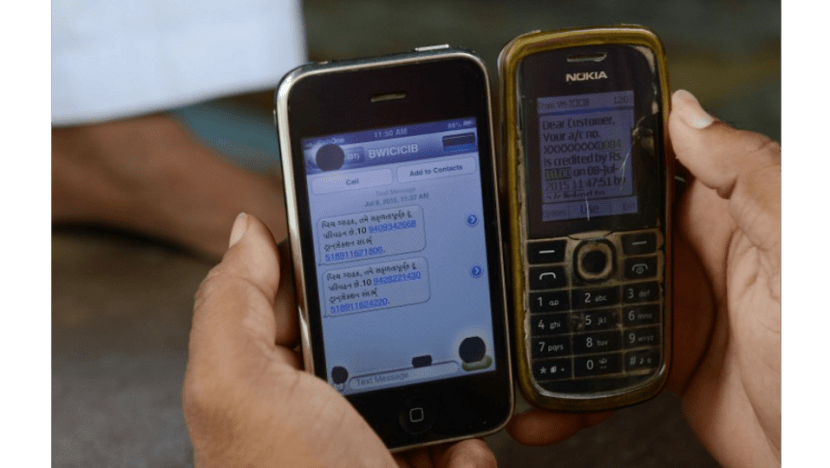 SINGAPORE: Don't try to reach Jason Quek, 29, on WhatsApp. "I'm not a fan of group chats and being socially obliged to be part of them. And not a fan of being judged by a 'last-seen' timestamp, online status or 'read-receipt' too," he said, referring to some of the features which have popularised the messaging platform - to the tune of being used by 97 per cent by Singapore residents, according to a September 2016 study.

Instead, Quek prefers to SMS - that's Short Message Service - because the 160-character limit helps him "be concise and avoid spamming" and he enjoys the "nostalgia" of the 25-year-old medium.

He sends and receives up to 20 SMSes a day, which likely makes him an anomaly in Singapore - where the total number transmitted has plunged from nearly 2.5 billion in the third quarter of 2011 to 815 million in the third quarter of 2016.
These numbers align with a worldwide trend where SMS has suffered due to the rise of platforms like WhatsApp, WeChat and LINE, said Shiv Putcha, lead analyst for consumer mobility at global research advisory IDC.

"Singapore… has probably seen a higher drop relative to emerging markets given the higher adoption of smartphones and 3G/4G data plans," he added. "(It is) a significant reduction and will likely drop further."

Nonetheless, 815 million is still a sizeable figure, said Lim May-Ann, managing director of analysis firm TRPC. A detailed breakdown was not available from either the Infocommunications Media Development Authority (IMDA) or Singapore's three telcos, but she offered possible contributing factors: Overseas travellers lacking access to data roaming; older folks still on 2G networks or without data plans; people paranoid about security issues or instances when mobile data fails.

THE TELCO VIEW OF SMS

The decline of SMS has also been slowed by postpaid billing mobile plans, which consistently include either a fixed amount or unlimited use of SMS, suggested Quah Mei Lee, the Asia-Pacific industry principal analyst for digital transformation at consultancy Frost & Sullivan,

"These bundled flat-rate packages pre-empt the decreasing revenue from decreasing use of SMS," she added.

Rising mobile data earnings have also proven to be more of a substitute in offsetting any falling revenues in SMS, said Mr Putcha.

Ms Lim, however, pointed to news reports over the years citing how SMSes cost telcos next to nothing to send. A 2014 inquiry by the Australian Communications Consumer Action Network revealed the total underlying wholesale cost of a single SMS to telcos to be about S$0.00017.

Singapore's telcos Singtel, StarHub and M1 charge S$0.05 for local and S$0.15 for global SMS in their prepaid plans. All three declined to provide further statistics, citing "competitive information".

Said StarHub product head Justin Ang: "We believe SMS and text messaging apps will continue to coexist for the foreseeable future. The advantage of SMS lies in its ability to work on any phone… without users needing to install any apps."

"SMS remains the most widely accepted mobile messaging platform usable across all handsets and mobile networks worldwide," said M1's corporate communications assistant general manager Chua Hian Hou. "We will continue to offer SMS on our plans."

And a Singtel spokesperson stated: "SMS continues to be popular because it is reliable, secure and can reach all mobile users. Moreover, we have always included generous SMS bundles in our offerings. There is still a demand for SMS… and we will continue to provide the service."

The telcos also noted the growing volume of SMSes used for the likes of one-time password (OTP) authentication as well as appointment, transaction and confirmation notifications and alerts sent by banks, delivery companies, government agencies and other businesses.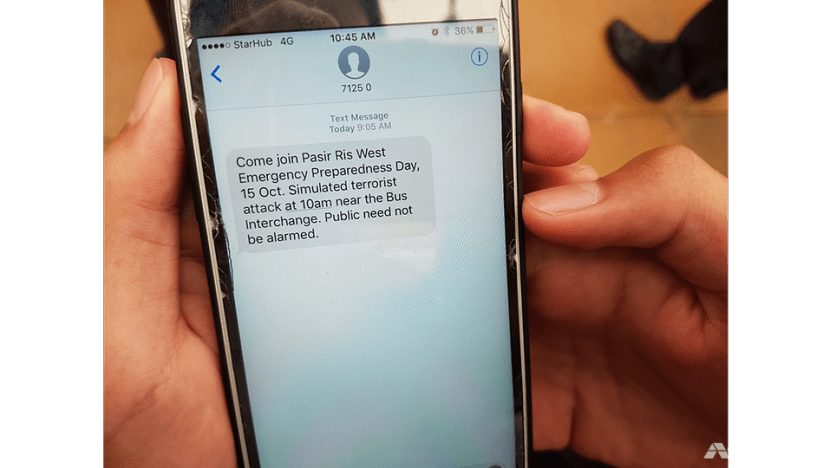 THE BUSINESS OF SMS

Consultant Calvin Tan is one such individual who takes to SMS for formal purposes only. "I use it to text clients important information, to text people whom I don't want to save to my contacts list… and for receiving OTPs, credit card transaction details and so on," he said.

OTPs are verification numbers sent via SMS as part of two- or multi-factor authentication processes. "They could be the saviour of the SMS industry or at least one of the biggest new users of SMS," said Ms Lim.

"This is a growing segment across the world," said Mr Putcha. "There are several drivers for this. SMS is very flexible as a bearer technology... It is also universal in terms of coverage and can address the entire population, not just those with smartphones and data plans."

DBS Singapore's chief operating officer Lui Su Kian said: "For us, it's about providing customers a simple yet secure and convenient way to bank with us… For example, alerts on large cash withdrawals at ATMs or OTP texts to access online banking services."

"We've noticed that many customers lean towards using SMS instead of the Internet banking token for lower-security online banking services," she added. "SMS has become a preferred channel for notifications and even for performing transactions, over traditional channels such as branch banking or calling our customer service centre."

Ms Lui said adoption of DBS' SMS Banking service has been on a steady rise, with nearly 10 million enquiries from 1.2 million customers since its launch in October 2014.

Said OCBC Bank's head of Internet and mobile banking in Singapore Yvonne Cheong: "At OCBC, we use SMS to send customers OTPs and other transaction alerts… Besides SMS, we also employ in-app messaging, push notifications, location-based marketing alerts."

Mobile food delivery service foodpanda, however, said SMS would not figure in its future plans. "We do not send that many and we've changed them when possible with push-notifications," said the company's Singapore managing director Aspa Lekka.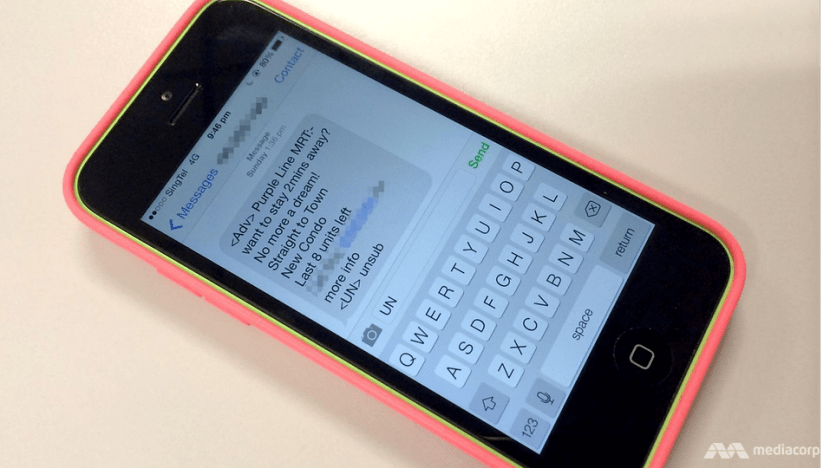 WILL SMS BECOME EXTINCT?

The increasing use of online banking and e-commerce, together with postpaid mobile plans, would play a part in keeping SMS around in the short to medium term, said Ms Quah.

But she, along with Ms Lim, pointed out that OTP and verification processes could just as easily be carried out over app-based push notifications or even biometric authentication in the future.

"In the longer term… SMS may need a new business case to continue to be offered," said Ms Quah.

But Alvina Lim, 37, said the medium would always have its place. "I find using SMS more convenient because...if there is little or no data signal in an area; it would be difficult to even obtain connectivity for WhatsApp."

Ms Lim said to think of SMS as a faithful fallback method of communication. "Categorically, there will always be a need for a 'minus 1G/2G/n-G' method of communication," she summed up.

"Else why are ham radios and Morse code still in use? Have we not watched enough zombie and apocalypse movies to know that the older methods seem to be more reliable than newer modes?"