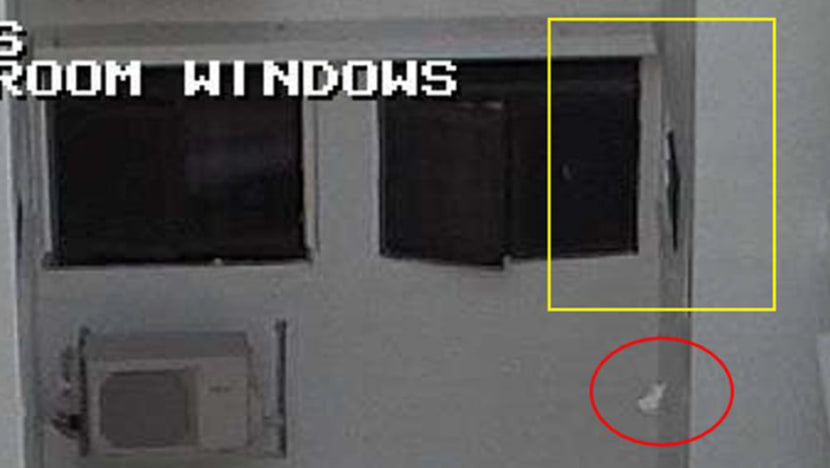 SINGAPORE: A 28-year-old woman was fined S$1,600 and sentenced to three hours of Corrective Work Order for throwing used sanitary pads out of her home in Toa Payoh. 

The National Environment Agency (NEA) said in a statement on Friday (Jun 30) that it received feedback 10 times about high-rise littering at Block 111 Lorong 1, Toa Payoh between January and September 2016.

Despite repeated rounds of educational outreach conducted by the Town Council and grassroots organisations, as well as stake-outs by NEA officers, the high-rise littering problem persisted, a spokesman said. 

NEA subsequently deployed a surveillance camera between Sept 29 and Oct 4 last year, which revealed three acts of high-rise littering from the offender's unit.

"On all three days, the offender was observed to have opened her window before a used sanitary pad was thrown out of the window. The window would then be closed once the used sanitary pad had been released," NEA said.
STEP UP IN ENFORCEMENT EFFORTS AGAINST HIGH-RISE LITTERING

NEA said it has stepped up its enforcement efforts against high-rise littering, and deploys surveillance cameras in areas with persistent high-rise littering feedback. 
Between Aug 2012 and 2016, NEA conducted more than 4,100 camera deployments in HDB estates and took enforcement action more than 3,300 times against people for high-rise littering, a spokesman said. 

In 2016 alone, NEA received more than 2,500 examples of feedback on high-rise littering. In most cases, the situation improved following outreach and education efforts by NEA, Town Councils and grassroot organisations, the agency said. In 2016, NEA took more than 1,100 enforcement actions against persons caught for high-rise littering.