Workers' Party took on a town council which was 'stripped of its computer system': Defence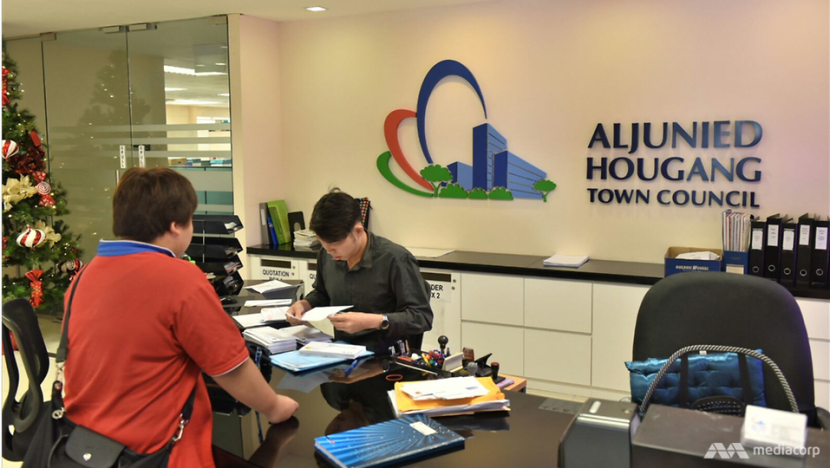 SINGAPORE: The audit reports that two town councils are basing their lawsuits against Workers' Party (WP) Members of Parliament and other defendants on fail to recognise the circumstances they were in, including taking on a town council which was "stripped of its town council management computer system (TCMS)", the defence said on Monday (Oct 8).
The WP MPs, Aljunied-Hougang town councillors and workers at AHTC's new managing agent FM Solutions and Services (FMSS) had to do their best to upscale a computer management system to handle the constituency, defence lawyer Leslie Netto said.
Mr Netto acts for Ms How Weng Fan, who was both AHTC's former deputy secretary and FMSS director and shareholder. He also acts for Ms How's late husband Danny Loh, FMSS owner, and FMSS itself. 
Ms How is being sued along with seven other defendants for an alleged breach of fiduciary duties, as well as "improper" payments amounting to S$33 million.
These were allegedly paid by AHTC to FMSS and other third parties between May 2011 and November 2015.
A fiduciary is a person who acts for or on behalf of another, in a legal or practical relationship of trust, such as one between a trustee or beneficiary.

According to Mr Netto, Ms How will testify that when WP assumed management of the former Aljunied Town Council (ATC) after they won Aljunied GRC in the 2011 General Election, the financial and accounting software TCMS was terminated by IT firm Action Information Management (AIM).
AHTC, FMSS NEEDED TO UPSCALE COMPUTER SYSTEM
The former ATC management had sold the TCMS to AIM, Mr Netto said. 
While AHTC migrated its computer system from Hougang, which is a Single Member Constituency (SMC), for use in Aljunied, a Group Representation Constituency (GRC), the system, Mr Netto explained, was meant for an SMC and needed to be upscaled to fit the GRC.
The software that was sold to AIM was "integral for recording management matters and financial documentation", Mr Netto said.

He said Mr Loh, Ms How and FMSS "worked tirelessly" to upscale the Hougang SMC software to suit a GRC, receiving "no remuneration" for this work.
"Despite this, AHTC was subjected to continuing audit from 2012 to 2016," said Mr Netto. 
"During the early part of this period, AHTC was still in the process of upscaling the computer system. And yet, no one, not even KPMG or PwC, mentions this withdrawal of this vital TCMS and its effects."
Ms How will also testify that FMSS could have been cheaper than ATC's former managing agent CPG, if the cost incurred in maintaining the TCMS is taken into account. 
PAYMENTS MUST BE SEEN IN CONTEXT OF AHTC'S PARTICULAR CIRCUMSTANCES: DEFENCE
"It is (my clients') case that in all these audit reports the plaintiffs have failed to recognise the predicament that AHTC was in," he added.
It is very unusual that both lawsuits are "based on audit reports and not facts", Mr Netto said. His clients "intend to challenge the accuracy and the correctness of these audit reports".
He added that Ms How will testify over the course of the trial that the payment system - dubbed improper by the plaintiffs - must be understood in the context of the town council management model adopted by AHTC during the relevant period.
"Seen in this context, the plaintiffs' exaggerated allegations that conflicts of interest were inherent in the FMSS contracts is totally without merit," said Mr Netto.
He added that although Ms How and Mr Loh were officers of AHTC as deputy secretary and secretary, they had to report to the town council and obtain sanctions from the superintending officer, Ms Sylvia Lim.
Ms Lim was thorough and made many inquiries, Mr Netto said. 
AHTC's office also had to present reports to the town council meetings to keep the town councillors abreast of matters.
Mr Netto labelled lawyer Davinder Singh's - the lawyer acting for Pasir Ris-Punggol Town Council - claim that FMSS "got carte blanche to engage new staff as necessary" as preposterous.

The other defendants in the two lawsuits are WP MPs Sylvia Lim, Low Thia Khiang and Pritam Singh, along with AHTC councillors Chua Zhi Hon and Kenneth Foo Seck Guan. 
The opening statement by their defence lawyers was delivered on Friday.
The trial continues with the first witness from auditor KPMG taking the stand.