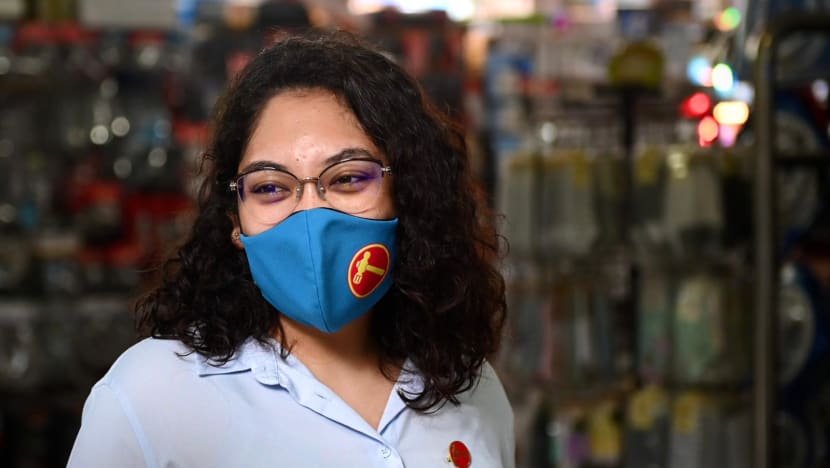 SINGAPORE: The Workers' Party (WP) on Tuesday (Nov 30) announced that Raeesah Khan has resigned from the party, which also "entails the resignation of her position" as a Member of Parliament (MP) for Sengkang GRC. 
In a Facebook post on Tuesday night, the party said that its Central Executive Committee (CEC) met at 8pm on Tuesday to "deliberate and decide" on the recommendation of the Disciplinary Committee.
The Disciplinary Committee was formed on Nov 2 to investigate Ms Khan's admission in Parliament that she had lied about a sexual assault case.
At 4.30pm on Tuesday, Ms Khan indicated to party leader Pritam Singh that she intended to resign from the party, said WP in its Facebook post. 
She attended the CEC meeting at 8pm and "conveyed in person her intention to resign".
WP said it will hold a press conference on Thursday to provide more information.
In a letter of resignation to Speaker of Parliament Tan Chuan-Jin that was shared on her social media accounts, Ms Khan said it was with "a heavy heart" that she was resigning as MP for Sengkang GRC.
She added that she will assist with the Committee of Privileges, which said last Friday that it had begun its work into a complaint against Ms Khan.
On Tuesday, the Committee said in a press statement that it will continue with its work on the matters "pertaining to the complaint" it was referred to.
Raeesah Khan's letter of resignation
Mr Tan Chuan-Jin,
Speaker of Parliament
Letter of Resignation
Dear Mr Speaker,
With a heavy heart, I write to resign as Member of Parliament for Sengkang GRC. Following my statement in Parliament on 1st of November, I wish to reiterate my apology to the House, to the people of Sengkang, and my volunteers. I will be spending more time with my family, and on causes that I am most passionate about.
I will always be indebted to the residents of Sengkang for giving me the honour of serving as their MP in the 14th Parliament. In spite of my own shortcomings, I hope that we continue to work together to make Singapore a place we are proud to call home.
As an MP, I have immensely enjoyed the opportunity to meet and speak with residents. I have cherished the chance to work to assist the residents, address their concerns and improve their lives. I am proud of the relationships that I have established with residents, volunteers and well-wishers throughout my time as a Member of Parliament.
As I step down from Parliament today, I must express my deep gratitude to volunteers, in particular our volunteers in Compassvale division for Sengkang GRC, for their dedicated support for our residents and Singapore, without which I would not have been able to discharge my duties as MP. I will never forget their dedication and loyalty. I will always be there for them.
Finally, I will assist with the Committee of Privileges.
Yours Sincerely,
Raeesah Khan
Ms Khan was referred to the Committee of Privileges for breach of parliamentary privilege after she admitted on Nov 1 to lying in Parliament about the details of a sexual assault case, which she claimed had been mishandled by the police.
She first mentioned the case on Aug 3 during the WP's motion on empowering women.
She claimed she had accompanied a woman to make a police report three years ago, and that the victim had came out crying because a police officer allegedly made comments about her dressing and that she had been drinking.
Law and Home Affairs Minister K Shanmugam asked Ms Khan in Parliament on Oct 4 for more details, but she repeatedly declined, citing the need for confidentiality.
She confirmed with Mr Shanmugam that she had accompanied the victim to the police station, but did not respond to requests from police to provide details.
On Nov 1, she admitted she was "not present with the survivor in the police station as I described".
"The anecdote was shared by the survivor in a women's support group for women which I was a part of. I did not share that I was a part of the group as I did not have the courage to publicly admit that I was a part of it," she said.
She revealed that she was sexually assaulted when she was 18, while studying abroad, and that it had traumatised her.