'This is the biggest milestone of my life': South Korean-born footballer Song granted Singapore citizenship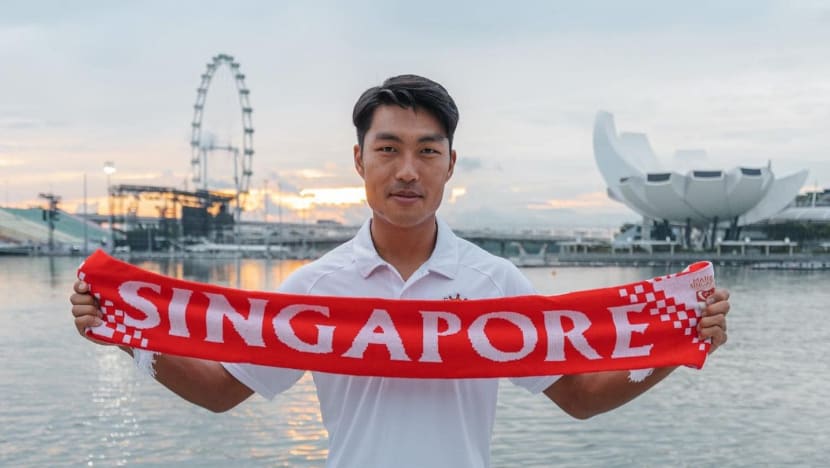 SINGAPORE: South Korean-born midfielder Song Ui-young has been granted Singapore citizenship, the Football Association of Singapore (FAS) announced in a Facebook post on Saturday (Aug 21).
Song, 27, became a permanent resident in May last year on his third attempt. He is the first footballer to become a naturalised Singaporean since China-born striker Qiu Li about 10 years ago.
Song arrived in Singapore as an 18-year-old and played for Home United (now known as Lion City Sailors) in the Prime League. He has since become one of the most celebrated players in the domestic league.
"We are pleased that Song Ui-young has been naturalised as a Singapore citizen. He has adapted and assimilated well since arriving in 2012 and has made Singapore his home for the last nine years," said FAS general secretary Yazeen Buhari.
"Throughout this time, he has continuously displayed an esteemed character of respect, commitment to excellence, and passion for the local game. It has been a long process but the FAS is pleased to have supported him in each step of his journey to be a citizen of our country."
Singapore National Team coach Tatsuma Yoshida described Song as a "consummate professional".
"I am delighted that Song Ui-young has been awarded Singapore citizenship. It is important to have competitive options to call upon as we strive towards reaching new heights," said Yoshida.
"I have watched every team in the SPL (Singapore Premier League) since I became National Team Coach and I have observed how Song has cemented his reputation as an effective midfielder, with a strong offensive mindset, impressive endurance, and a knack for scoring.
"He is also a consummate professional on and off the pitch and one that would now be a welcome option in the Lions' set-up."
In a Facebook post, Song said he is "humbled" by the warm support shown to him.
"It has always amazed me just how a young country like Singapore can achieve so much in such a short time and still be so welcoming as so many of my teammates and football fans have been. Thank you all, I'm humbled by the warm support you have shown on my journey to becoming a Singaporean," he said.
"I came to Singapore looking to join Home United, but instead found a home. This is the biggest milestone of my life, and my personal pledge to Singapore is that I will humbly give my best to be an asset to our country."