PHNOM PENH: Despite the weight of history, Singapore floorballer Michelle Lok's focus during her team's final with Thailand was simple. The present rather than the past. 
"It didn't go through my head that we had to continue being champions," said Lok, who was also part of the 2019 team which won gold. "Really just focus on the present and just deliver." 
And deliver they did, as the women's floorball team continued their dominance at the SEA Games after beating Thailand 4-2 on Tuesday (May 16).
At Dinosaur Park Hall in Phnom Penh, Singapore rebounded from a 1-3 group stage loss to the Thais the day before to take the gold.
Singapore finished second in the group stage after three wins and a solitary loss against Thailand. The top two sides - Singapore and Thailand advanced to the final.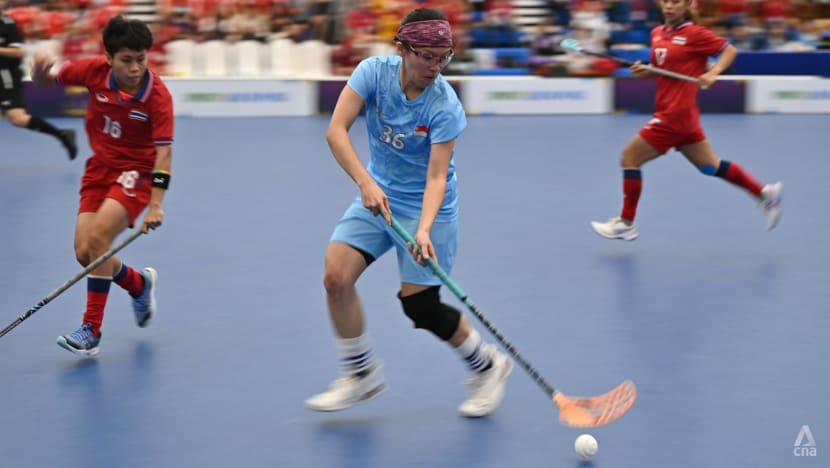 Lok, who was Singapore's player of the game, got her team off to the perfect start about nine minutes into the first period, after a Thai pass was intercepted and she guided a shot into the bottom corner.
"I was confident in my team, I knew the goals were going to come," said Lok. "Sticking to the game plan was what we did, we slowly built up the pace and eventually, more goals came."
Teammate Ong Swee Ling would then double the defending champions' lead early in the second period as she flicked in a shot from close range.
Shannon Yeo extended Singapore's lead before Thailand's Nelly Johansson gave her team a lifeline when she burst through two defenders to score.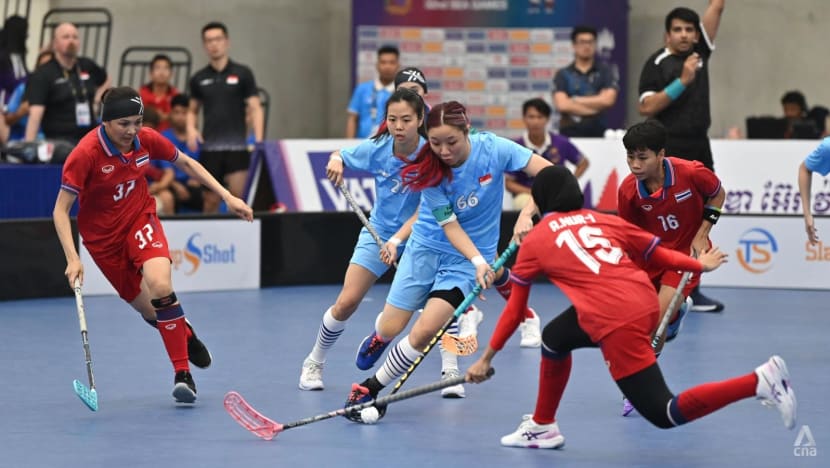 But Yun Shawn Yee would bag a goal off a power play in the final period, before Thailand's Sirinan Boonbut pulled one back.
This is the third time floorball has been included at the Games after the 2015 and 2019 editions. The women's team has now won gold at all three Games.
At the 2019 Games, the Singapore women's team beat Thailand 3-2 in the final.
The men's team clinched bronze earlier on Tuesday after beating Malaysia 3-1 in the bronze medal playoff.
Catch the 32nd SEA Games Cambodia 2023 live with three dedicated channels on mewatch. Sign in now at www.mewatch.sg/seagames to catch all the action for free, or catch highlights on Mediacorp Entertainment on YouTube.