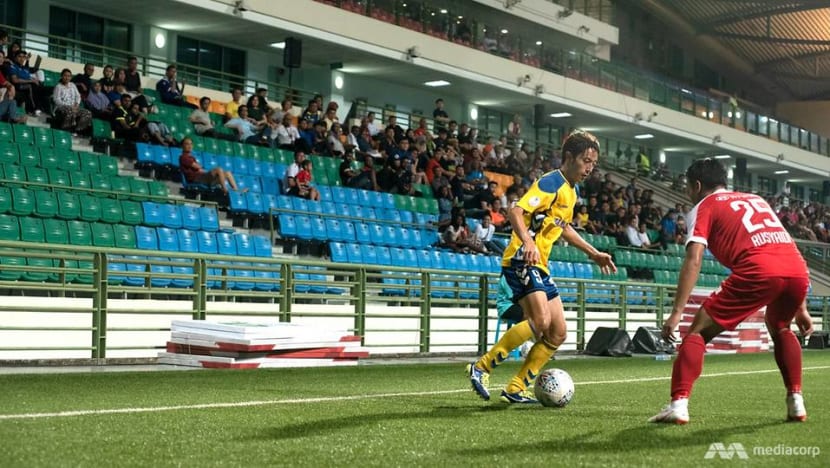 SINGAPORE: The 2021 Singapore Premier League (SPL) season will be extended by about a week after COVID-19 cases were detected among players at two football clubs over the past week.
The final round of fixtures for the current season was initially projected to end on Oct 2. The season will now end on Oct 10 with a final round of four matches, the Football Association of Singapore (FAS) and SPL said in a press release on Tuesday (Sep 21).
"This has been necessitated to ensure the necessary protocols adopted are fully executed to safeguard the health and safety of all players, officials and staff of the League."
The decision comes after "consultations with the participating clubs", they added.
The revised fixtures are as follows:
The two COVID-19 cases, at Balestier Khalsa and Geylang International, were detected during mandatory weekly pooled swab tests that all SPL players and officials must undergo.
"The respective teams then immediately begun self-isolation and saw their training sessions suspended for the following 10 days, which resulted in the postponement of their remaining fixtures for September," SPL and FAS said.
Geylang International will resume training on Tuesday, while Balestier Khalsa will do so on Sep 28.
SPL and FAS also added that contingency plans have been implemented to ensure that the season can be completed successfully while also allowing preparations for the Singapore Under-22 National Team to commence in time for the Asian Football Confederation Under-23 Asian Cup 2022 qualifiers between Oct 22 and 31.