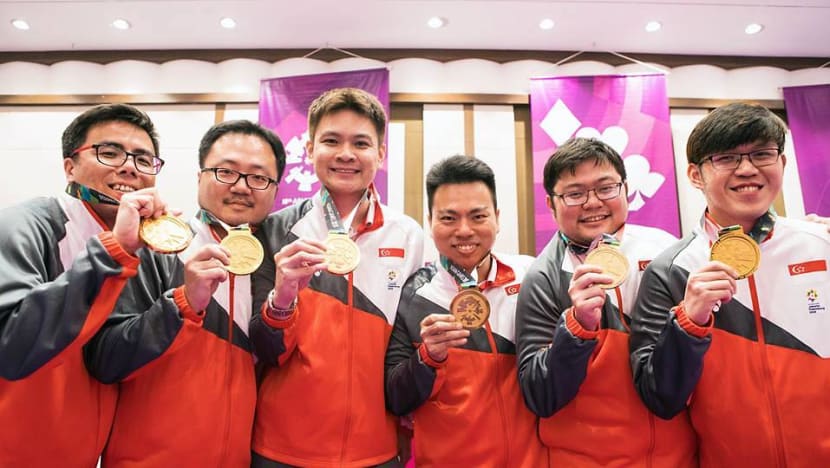 JAKARTA: Singapore's contract bridge men's team made sporting history on Monday (Aug 27) by winning the gold medal in the event's debut at the Asian Games, beating Hong Kong 107-52 in the finals.
The team, which consisted of Poon Hua, Loo Choon Chou, Zhang Yukun, Fong Kien Hoong, Desmond Oh and Kelvin Ong led their opponents from start to finish - edging the first segment 36-25, and scoring 73-35 in the second.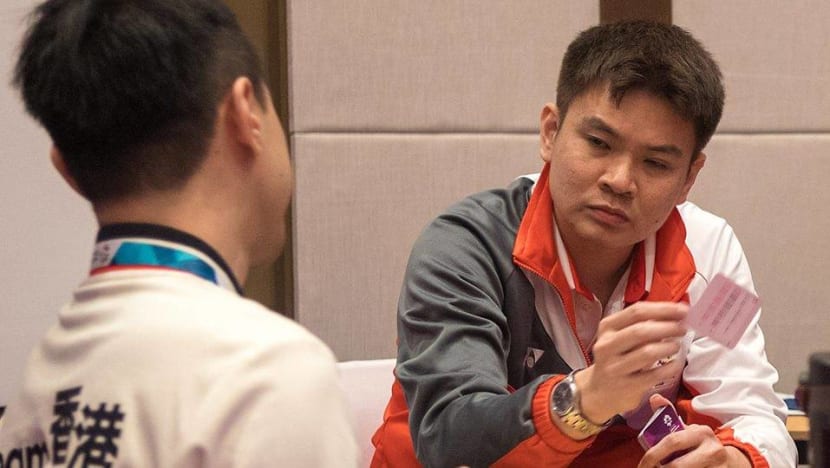 En route to their gold medal, Singapore beat India 166 to 93.67 in the semi-finals on Sunday.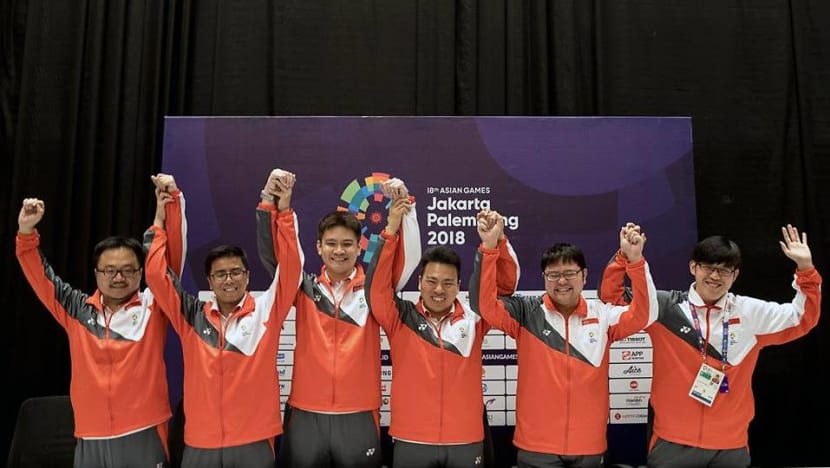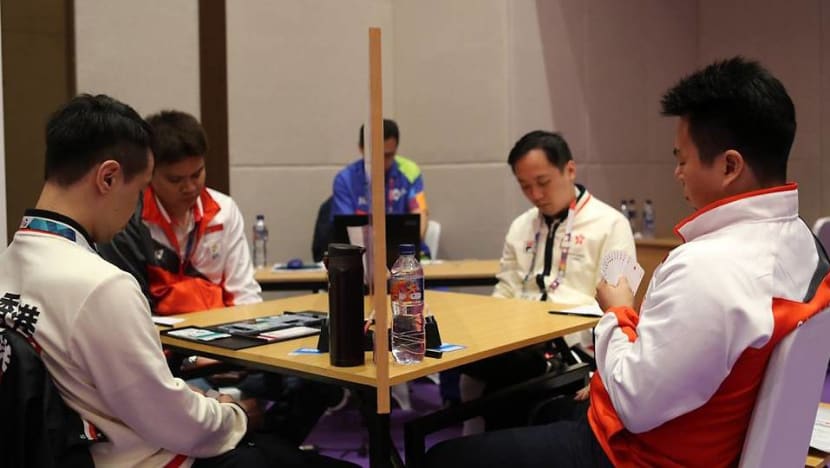 This year marks the first time contract bridge has been included at the Asian Games. The sport featured at the 2011 SEA Games, also in Indonesia, where Singapore finished with one gold medal, five silvers and three bronzes.
The gold medal takes Singapore's total medal tally at the Asian Games to three golds, four silvers and ten bronzes.
Get the widest coverage of the 18th Asian Games (Aug 18 – Sep 2) from Jakarta and Palembang, Indonesia on Mediacorp. Go to toggle.sg/AsianGames2018 for details.