'I can finally tell the world how happy I am': Loh Kean Yew reflects on being badminton world champion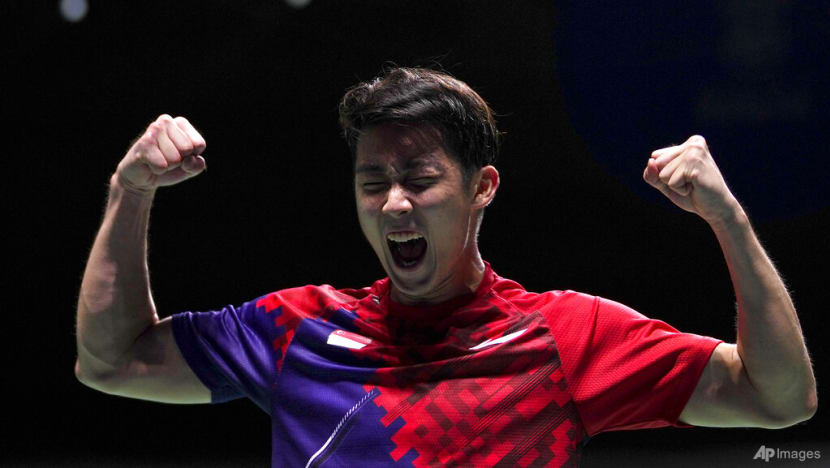 SINGAPORE: In the days leading up to the biggest victory of his life, Loh Kean Yew was silent on social media.
Nothing on Twitter, no posts on Instagram and not a word on Facebook.
"That was something I needed to do so as to focus, and not have any expectations (placed on me), not have any distractions," he told CNA.
"It was an intentional decision."
Instead, the bubbly 24-year-old did all his talking on the court.
Drawn against possibly the worst opponent he could have hoped for in the first round of the badminton World Championships, the apprentice beat the master as the Singaporean upset world number one Viktor Axelsen in a win for the ages.
After cruising past Austria's Luka Wraber in the second round,  Loh then thrashed Thailand's Kantaphon Wangcharoen in their round of 16 clash on Thursday, taking the match in just 30 minutes.
The commentators were flabbergasted, Kantaphon was shellshocked, and Loh marched on.
After successfully navigating a potential banana skin in the form of India's HS Prannoy, Loh faced world number 3 Anders Antonsen in the semis. The Dane saved six game points in the first game - and it didn't matter one bit, because the Singaporean would go on to take the victory.
Then came the climax on Sunday, as Loh sealed his place in the history books by becoming the first Singaporean to win a BWF World Championship title. The world number 22 beat India's Kidambi Srikanth 21-15, 22-20 in the men's singles final in Huelva, Spain, on Sunday (Dec 18) to cap off a fairytale run.
"He did play well and I also was nervous," admitted Loh. "His shots are quite deceptive, so it was not easy."
"I can finally tell the world how happy I am because I have been holding back (how I feel) and I needed to stay focused," he said with a laugh. "Now I can finally tell (everybody) that I'm really happy."
Loh also made it a point to thank those behind him for their unwavering support.
"I'm very, very thankful for them. They were all behind me, and I'm very glad it worked out ... They all stayed up so late every day (to watch my matches). I just want to thank sponsors, those people behind the scenes, the (Singapore Badminton) Association, Team Singapore, SNOC as well as my family and friends."
But the Singaporean is determined not to rest on his laurels.
"This was my goal all along, I've always dreamt of it, but I never thought it would happen so soon," he said.
"There's still a long way to go."