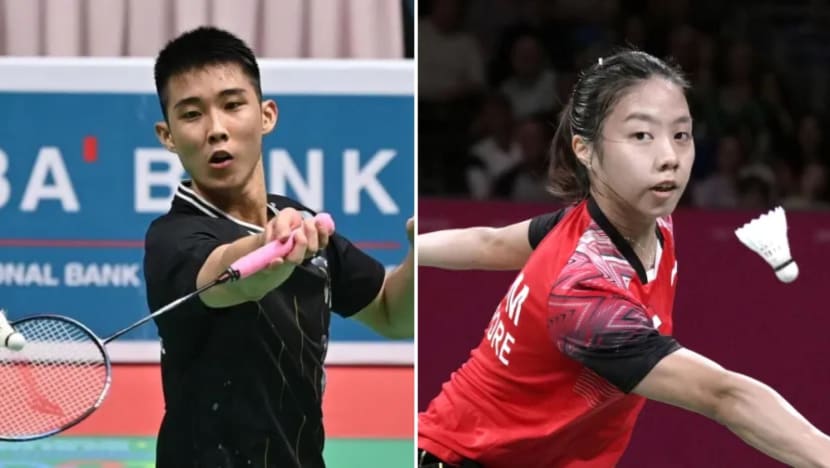 SINGAPORE: Singapore's Loh Kean Yew and Yeo Jia Min have qualified for the second round of the Singapore Badminton Open after winning their opening matches on Wednesday (Jun 7).
Loh beat his Hong Kong opponent Lee Cheuk Yiu 21-19, 21-19 in 41 minutes, with Lee pushing the Singaporean to his limits in both sets.
Loh had previously won only one of the pair's last four meetings prior to Wednesday's match.
He will face France's Christo Popov in the next round. 
In the women's singles, Yeo Jia Min defeated Chinese player Zhang Yi Man, levelling their personal head-to-head battle at 1-1.
Yeo beat Zhang 21-18, 21-14 in 34 minutes on Wednesday. She will next face An Se-young of South Korea in the next round.
Loh and Yeo's next matches are scheduled for Thursday. 
Yeo and Loh are the only Singaporean representatives left in the tournament after the women's doubles pairing of Jin Yu Jia and Crystal Wong Jia Ying were eliminated on Wednesday.
Wong and Jin lost to Indonesia's Apriyani Rahayu and Siti Fadia Silva Ramadhanti 15-21, 21-19, 21-15.
The husband-wife mixed doubles pairing of Jessica Tan and Terry Hee were eliminated on Tuesday by Denmark's Mathias Christiansen and Alexandra Boje.
The Singapore Badminton Open runs from Jun 6 to Jun 11 and has a prize purse of US$850,000 (S$1.15 million).