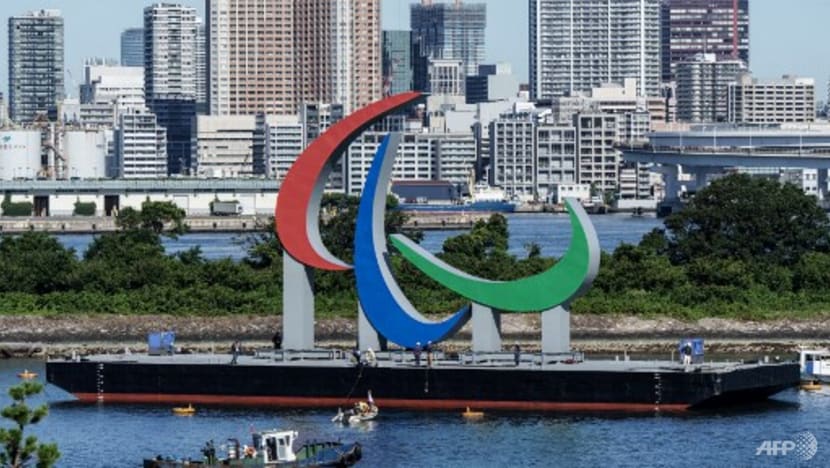 SINGAPORE: Viewers in Singapore will be able to catch Team Singapore in action at the Tokyo Paralympic Games from Aug 24 to Sep 5 on multiple platforms across Mediacorp.
Reddentes Sport, the media rights partner for the Paralympics in Asia, announced a broadcast deal with Mediacorp in a press release on Friday (Aug 20).
Under the deal, Mediacorp will bring live telecasts of the opening and closing ceremonies, daily highlights and coverage of Team Singapore events, where available, for free on its digital entertainment service meWATCH and free-to-air Channel 5.
Highlights of the events will also be available on the Mediacorp Entertainment YouTube channel. Updates will be available on Mediacorp's news bulletins, radio stations and digital news portals as well.
"We are proud to be able to bring Singaporeans closer to the action at the Tokyo 2020 Paralympic Games and allow the community to get behind our Para athletes," said Reddentes Sports' managing director Yip Ren Kai.
"It is important that they receive recognition and support on the global stage as they proudly represent our nation at the elite level."
Reddentes Sports, supported by Singapore Pools, will also produce a series of short films showcasing the journey of Singapore's para athletes as well as their goals and aspiration for the Games.
These videos will be broadcast on screens at *SCAPE, on Sport Singapore's social media platforms and on Mediacorp's platforms, it added.
"The series of short films will allow Singaporeans to better understand the motivations and obstacles that our Para athletes face, in addition to the challenges posed by the global COVID-19 pandemic," said Singapore Pools CEO Lam Chee Weng.
"We hope that Singaporeans will unite, and support One Team Singapore as they fly the flag proudly in Tokyo this summer."
Mediacorp chief customer and corporate development officer Angeline Poh said the company is "glad to do our part in rallying Singaporeans around our Para athletes".
"We hope our audiences will be inspired by the athletic achievements of our differently abled sports men and women, and will join us in cheering on our Team Singapore Para Athletes," she added.
As Singapore's Paralympic Network, Mediacorp will be bringing you daily highlights and coverage of Team Singapore at the Tokyo 2020 Paralympic Games across its platforms. Go to mediacorp.sg/tokyo2020 for more details now.