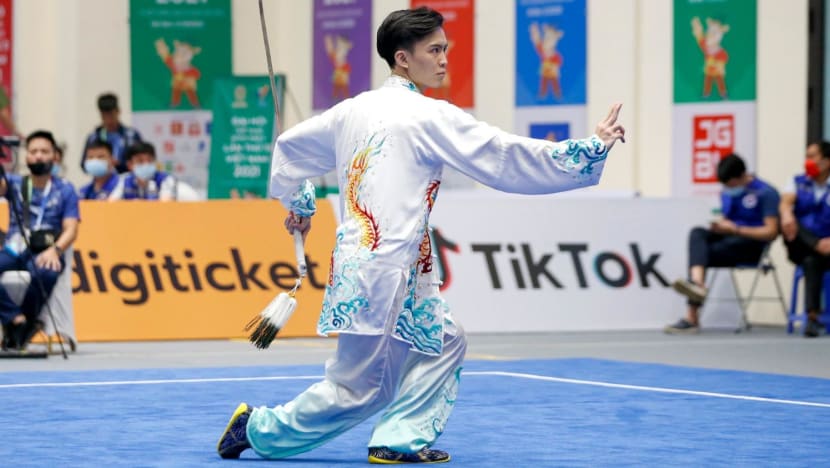 HANOI: On the night before his event, Chan Jun Kai was not feeling 100 per cent.
He was experiencing some stomach discomfort and this feeling of unease lasted all the way until the warm-ups prior to his event on Saturday (May 14).
But with the help of his physiotherapist, Chan was able to shrug it off.
"Initially I was a little worried, but I didn't let that get into my head," he told reporters after clinching the victory. "After a while, I was able to get myself back on track and prepare for the competition."
Chan would go on to win Singapore's first wushu gold at the 31st SEA Games in the men's taijijian event. He registered a score of 9.72 to win the event ahead of Indonesia's Nicholas Nicholas (9.71) and the Philippines' Jones Llabres Inso (9.70).
The gold is Chan's second medal of the Games. He had taken bronze for Singapore in the men's taijiquan on Friday.
"It feels surreal," he said. "Today's performance was so much better than yesterday's. I was able to express myself, I was less tense, and I was quite satisfied with my routine today."
Later in the day, Chan's compatriot Kimberly Ong would win Singapore's second wushu gold in the women's daoshu and gunshu combined event.
Singapore's wushu exponents have won 2 gold, 2 silver and 1 bronze medal at the Games so far.