Give FAS space to review Singapore football's 'far below stellar' SEA Games showing: Sports institute chief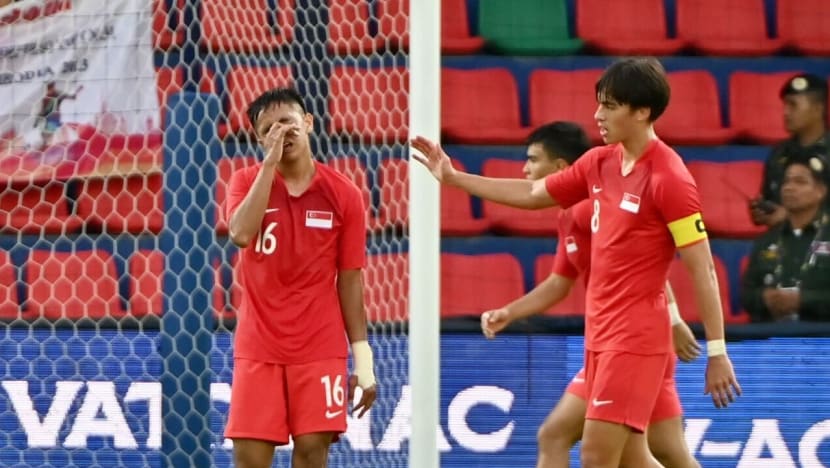 PHNOM PENH: The performance of the men's U-22 football team at the 32nd Southeast Asian (SEA) Games was "far below stellar", said Singapore Sports Institute (SSI) chief Su Chun Wei on Tuesday (May 16).
"I just encourage all of us to give FAS (Football Association of Singapore) space at this moment, give our team the space to reflect and to learn, so that when the time is ready for FAS to come out, I think we can hear from them," said Dr Su.
Speaking at a press conference at the end of the SEA Games, he praised the overall performance of Singapore athletes, who concluded the regional meet with 51 golds, 43 silvers and 64 bronzes.
The SSI chief also fielded questions from the media about the Young Lions' performance.
Singapore were eliminated in the group stages of the tournament for the fifth consecutive time and suffered a 0-7 mauling by Malaysia in their final group game. This was Singapore's heaviest defeat at the Games since the competition became an age-group affair in 2001.
"I think it is obvious for me to just say that the performance of the (Young) Lions in this campaign is not ideal and is far below stellar. FAS has acknowledged it and said that they will do an internal review," said Dr Su.
"I think we must give FAS this window and space to review and take stock. And so before that is done, I would not want to comment on plans."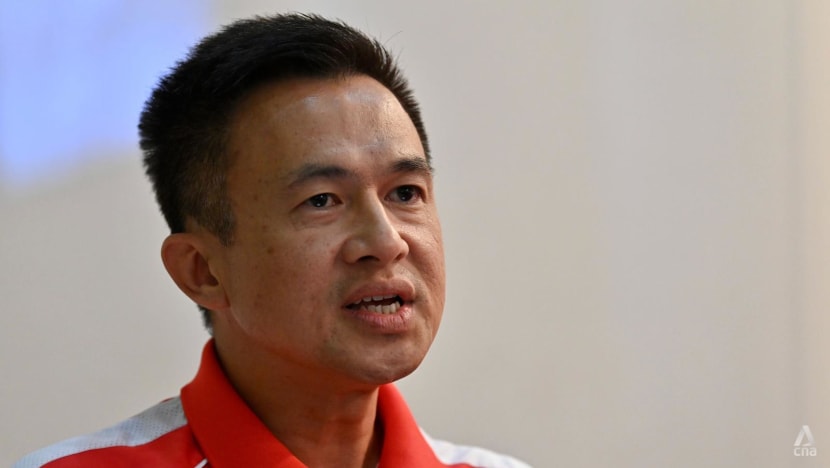 In an Instagram post last week, FAS acting president Bernard Tan called the 7-0 defeat "one of the worst nights in our history".
He apologised for a curt response to a comment on his post, saying emotions were "running high with some abuse" on his social media pages.
He added that FAS has advised him and its members that open engagement with its stakeholders was "best done in formal organised settings".
"Tough questions will be asked over the next two weeks and we will do this openly," he said.
Dr Su said on Tuesday that FAS will need to consider what it needs to do "concretely and decisively".
"I know the public wants to give the (Young) Lions a chance. I think as a member of public, that's certainly what we all desire and we want to see an improvement in performances. It won't come overnight," he said.
SEA GAMES SELECTION "NOT AUTOMATIC"
The Young Lions' showing has also led to public debate in some quarters about the team selection for the Games and other Games moving forward.
According to its website, the Singapore National Olympic Council's (SNOC) selection criteria for the 32nd Games include athletes achieving at least a third placing at the previous edition of Games.
For team sports, they should currently be ranked third among the SEA Games countries.
Other considerations include the potential for future development and their "level of commitment".
Athletes or teams who miss the qualifying standard marginally but "show potential to equal or surpass it" in time for the Games may also be selected.
SNOC secretary-general Chris Chan noted that another consideration is the plans that National Sports Associations (NSAs) have in place, and giving them "a platform" to perform. 
In the case of football, he gave the example of the national project Unleash the Roar.
"We have to acknowledge also that when any sports or any NSA have put in some effort and some programs that are projected for them to excel … at a very high level, then I think it's difficult for us to deprive them to at least take part in SEA Games, which is actually the entry level for major Games," said Mr Chan.
Athletes can be assured of selection if they meet the third-placing mark, he added.
"Otherwise, there's always dialogue, there's always discussion among the selectors. I'm not one of them, but I can tell you that in every selection committee, the discussion is very different – different people have different views. So, it is not automatic," said Mr Chan.