Singapore athletes look towards coaching and mentorship roles, after Cambodia SEA Games swansong
After calling it quits following the 32nd SEA Games, national volleyball player Quek Soo Teng and cyclist Calvin Sim aim to impart their knowledge to younger athletes as mentors and coaches.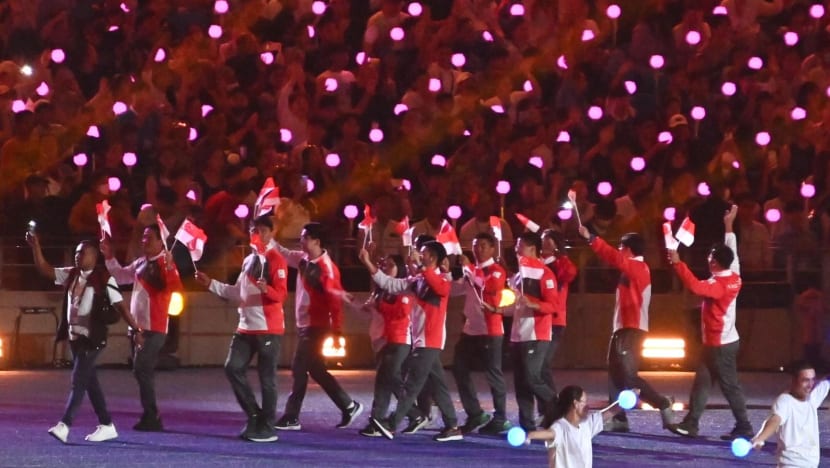 PHNOM PENH: As the 32nd Southeast Asian (SEA) Games came to a close on Wednesday (May 17), the curtains also came down on the sporting careers of some Singapore athletes.
National volleyball player Quek Soo Teng and cyclist Calvin Sim have both represented the country in their respective sports for over a decade.
However, they will not be leaving the sports scene. Instead, they aim to impart their experience and knowledge to younger athletes as mentors and coaches.
Team Singapore had concluded the 18-day Games campaign with 51 gold, 43 silver and 64 bronze medals.
The country also hit the 1,000th gold milestone, when the women's 4x100m freestyle relay team emerged victorious on May 6. 
National swimmer Quah Ting Wen was also named as the best athlete of the Games during the closing ceremony.
FITTING SWANSONG
For national volleyball player Quek Soo Teng, this year's SEA Games was a fitting swansong. She spent over a decade donning the national colours, including competing in two SEA Games.
Her highlight of the recently concluded Games was when the Singapore team went two sets down against arch-rivals Malaysia, in the fifth-place play-off on May 14.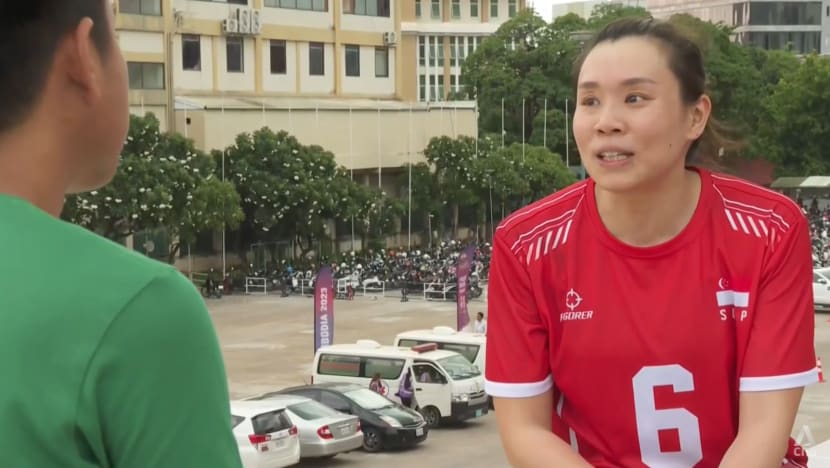 In the stifling Phnom Penh afternoon heat, her team dug deep to claw its way back into the match, before going on to steal the win.
"I'm actually very, very happy. It's always nice to end your career on a high, especially with a win. And it's our rivals from a long time ago and to beat them at the SEA Games is really something that we wanted very much," she told CNA.
The 36-year-old, who is the oldest in the team, is ready to make way for young blood, while giving back to the volleyball community here moving forward.
"I will look into coaching, maybe to help the national team, in terms of trainers for the youth, or something like that," said Quek.
SWITCHING LANES
National cyclist Calvin Sim is also riding into the sunset, after his fifth and last Games.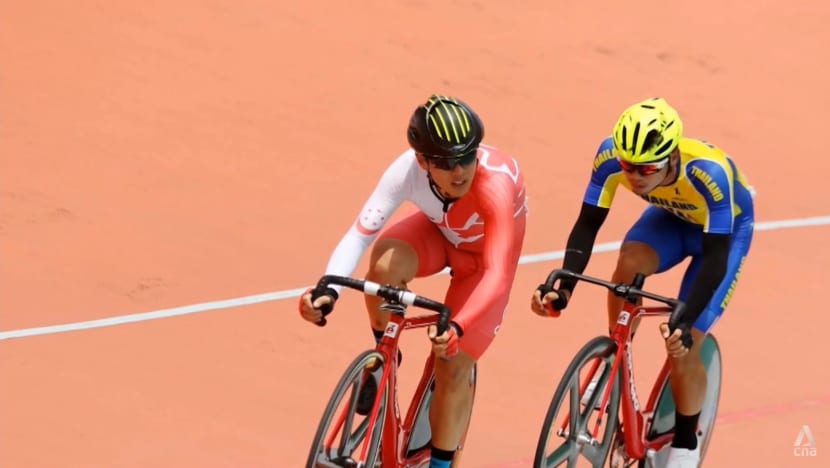 He made his debut in Laos back in 2009. His 2017 gold in the omnium event remains Singapore's only SEA Games men's cycling title since 1997.
"I'm going to miss the teamwork, the camaraderie of cycling and of course, the competition. You will miss having some pressure to perform every two years," said the 34-year-old.
Sim told CNA that it is the right time to move onto the next chapter, and that he is ready to impart his knowledge to the next generation of cyclists here.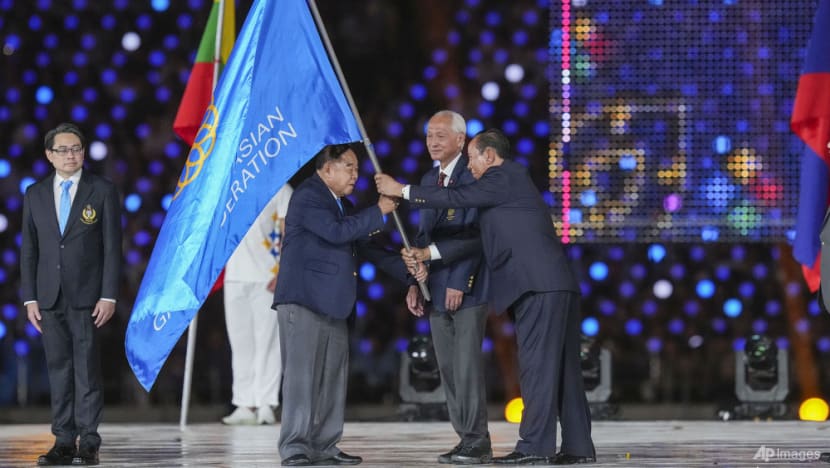 "Something special (is that) we have more young blood now in cycling nowadays. It's good to, at least while you're relevant, still be able to mentor them and impart whatever relevant knowledge you have," he said.
The guidance experienced athletes like Sim and Quek can provide will help Team Singapore as it looks towards the next SEA Games, which is set to take place in Thailand in two years.