Singapore hurdler Ang Chen Xiang awarded SEA Games gold after appeal, breaks own national record
Ang was initially deemed to have finished second in the men's 110m hurdles final, losing out by just 0.002s.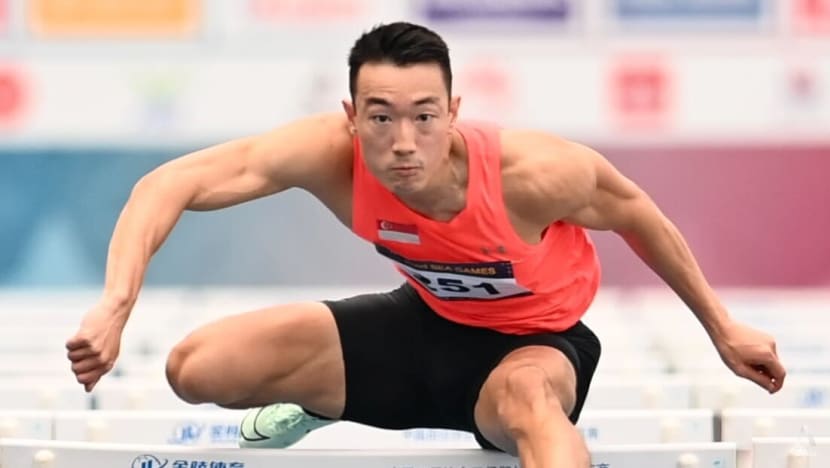 PHNOM PENH: Singapore hurdler Ang Chen Xiang won Southeast Asian (SEA) Games gold on Wednesday (May 10), but not before a nail-biting process almost as dramatic as the end to the race itself.
Ang was one of two athletes who needed to be separated by a photo finish in the men's 110m hurdles final. Initial results had Thailand's Natthaphon Dansungnoen coming in first in 13.832s, with the Singaporean just 0.002s behind and John Cristopher Cabang Tolentino of the Philippines claiming bronze in 13.855s.
But Singapore Athletics lodged a protest within 30 minutes of the initial results, on account of the torso positions in the photo finish not being clear enough to determine a winner.
This initial protest was rejected. But undeterred, the association took its case to an independent jury, which then decided that the finish was indeed too close to call.
The final, final result: Joint-gold to Ang and Natthaphon, with both clocking an identical 13.831s.
The time is a new Singapore national record, surpassing Ang's own 13.89s.
Before the revised results, the 28-year-old was sanguine about the outcome, cutting a positive figure shortly after his race.
"I lost by two-thousandths of a second, to me that's fine ... It is the timings, the improvements that serve as stepping stones to the major Games, such as the Asian Games and Olympics," said Ang.
"If I got gold, it would be the cherry on top of the cake. But have the cake first, and we'll talk about cherries later."
Singapore's last gold in the event was in 1967, when Osman Merican took victory.
"I'm very happy with my performance. For me and my coach, we always think about it in terms of the race execution technique," he said.
"With good technique, comes good times, and with good times come good positions and medals."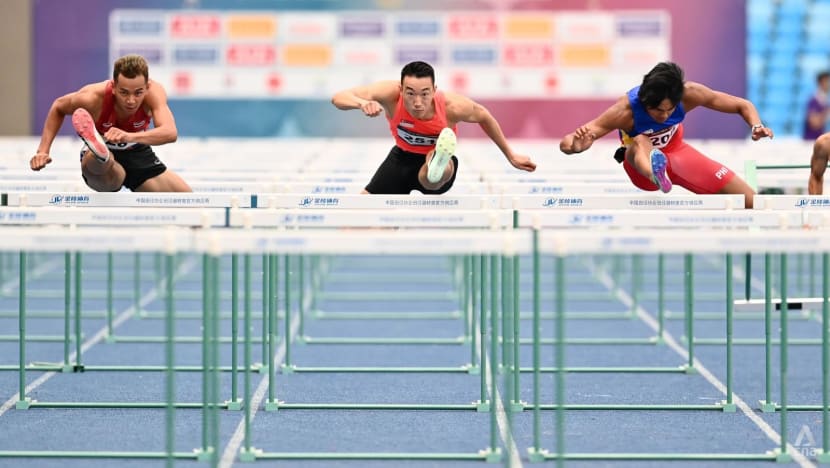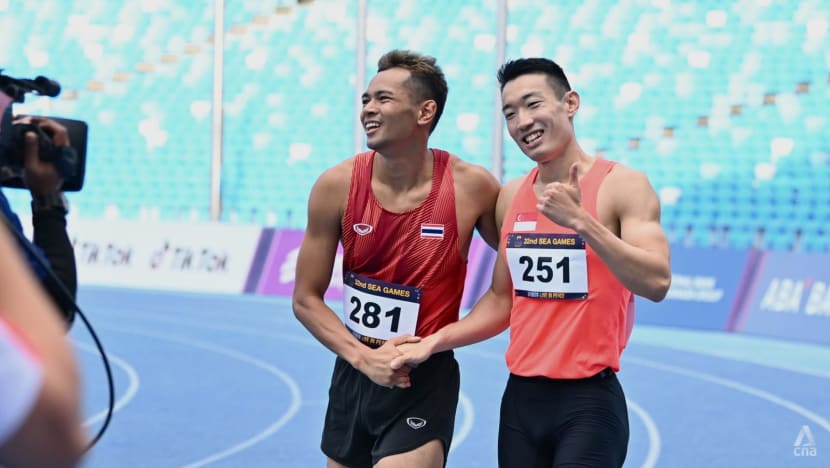 FROM HAPPY TO HAPPIER
Speaking to reporters after his medal was upgraded, Ang emphasised again that his focus was on continued improvement.
"I'm definitely very happy to get the gold ... But more importantly, it is really the personal best, the improvement in timing that matters to me," he said.
"From happy, I've become happier. I think that's the best way to put it."
Ang clinched silver at the last Games in Hanoi, finishing just behind the Philippines' Clinton Bautista, who placed fourth on Wednesday.