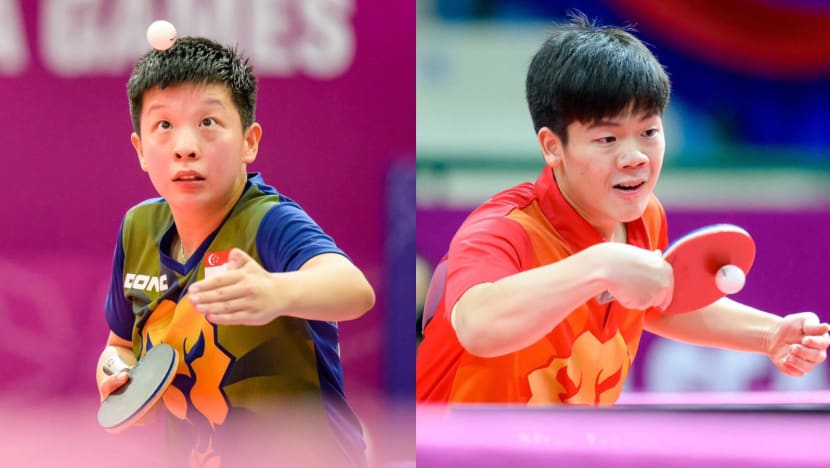 SINGAPORE: Singapore's table tennis team struck gold in the women's and men's singles events on Tuesday (May 16), with Zeng Jian and Izaac Quek winning their finals at the SEA Games in Cambodia.
Zeng edged out Thailand's Suthasini Sawettabut 4-3 in a seven-game thriller.
The 26-year-old went into the final on a hot streak of form, after sweeping past Thai opponent Paranang Orawan 11-7, 6-11, 12-10, 11-9, 15-13 in the semi-finals earlier in the day, winning four games to one.
World No 55 Zeng got off to a quick start in the first game as she capitalised on errors made by Suthasini to win 11-8.
Zeng then raced off to a 5-1 lead in the second game and while Suthasini tried to fight back, she could not handle the pace set by the Singaporean, whose crisp backhand was proving to be particularly problematic to deal with. 
She took the second game 11-8 with less than 20 minutes gone on the clock.
Sensing the final was slipping from her grasp, Suthasini, 19, decided to take more risks in the third game to try to take the match to Zeng and led 7-6.
But more unforced errors proved to be the Thai's undoing and while the third game was a see-saw affair - the score was tied at 9-9 at one point. Zeng's cooler head prevailed in the rallies and she edged out Suthasini 11-9 for a three-game lead.
Suthasini mounted another fightback in the fourth game, going up 6-1 courtesy of several long returns by her opponent and her momentum saw her take the game 11-3, after Zeng hit the ball out of bounds.
There were early moments of nerves for Zeng after that and Suthasini was putting on some top spin on her serve to give her opponent trouble.
However, Zeng managed to pull level at 5-5 before Suthasini's coach called for a timeout, seeking to reassess her player's match strategy.
The short break was to Suthasini's advantage as she managed to keep up with Zeng's pace before seeing off her opponent, holding match point and then sealing a 11-9 win in the fifth.
It was again a tight affair in the sixth game as the lead changed hands several times but Suthasini upped her game to take a three-love lead.
Just like the previous two games, Suthasini's accuracy was on point and she imposed her will on Zeng to take the fifth 11-7.
With the match tied at three games apiece, the final went down to a deciding seventh.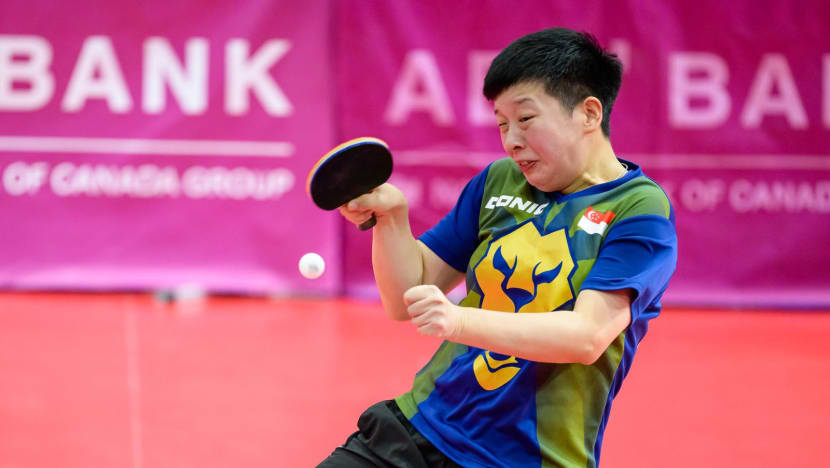 Singapore's table tennis team struck gold in the women's and men's singles events on Tuesday (May 16), with Zeng Jian and Izaac Quek winning their finals at the SEA Games in Cambodia. Aslam Shah with more.
Both players put everything on the line as the scores were tied at 7-7 and then 8-8. 
Momentum turned Zeng's way when she asked the match official for a review of her shot, which was initially called out.
She claimed the ball had initially hit the edge of the table and replays proved she was correct.
Zeng went on to win the final two points to close out the final game 11-9 and took the title, with Singapore women's coach Jing Junhong rushing in for a hug. The gold medal is another feather in the cap for Zeng, who in February was named the Player of the Year for 2022 by the Singapore Table Tennis Association.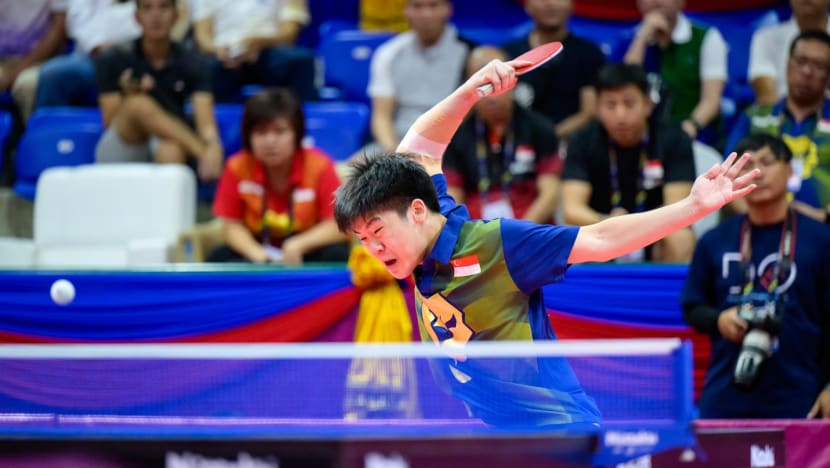 There was more to come later in the day, when Izaac Quek brushed aside Vietnam's Nguyen Anh Tu in the men's singles final.
The 16-year-old was imperious, winning four straight games (11-3, 11-6, 11-8, 11-7) for his third gold medal in Cambodia.
He also played a starring role in the men's team title triumph last week and the men's doubles victory on Sunday.
With four golds, the table tennis team have surpassed their two-gold haul at last year's Hanoi SEA Games.
Catch the 32nd SEA Games Cambodia 2023 LIVE with 3 dedicated channels on mewatch. Sign in now at www.mewatch.sg/seagames to catch all the action for FREE! Or catch highlights on Mediacorp Entertainment on YouTube.