StarHub announces price plans for Premier League packages, starting at S$19.99 for early bird subscribers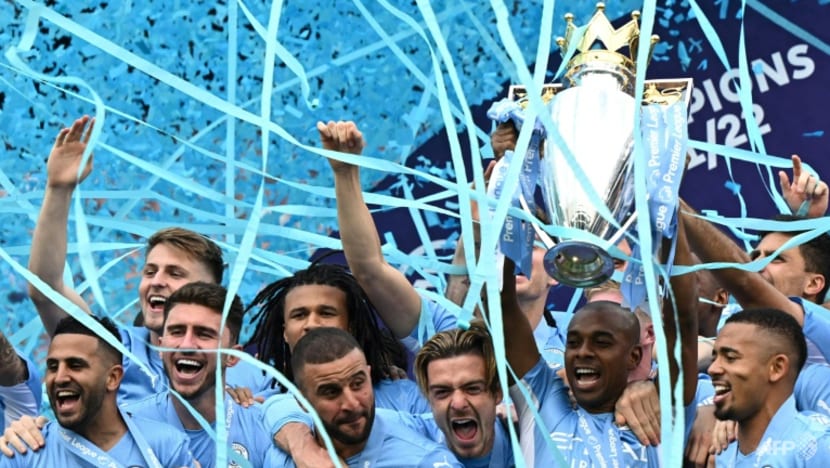 SINGAPORE: StarHub on Wednesday (Jun 8) announced pricing details for its English Premier League broadcast packages, starting at S$19.99 for early bird subscribers.
The telco unveiled Premier+, an over-the-top service that will screen Premier League matches from the 2022-23 season.
OTT or over-the-top media services are those that are offered directly via the Internet, bypassing traditional platforms such as cable or satellite.
The S$19.99 monthly price is available together with a StarHub mobile postpaid, broadband or TV plan. This applies to both new and existing StarHub customers and will be available for the first 25,000 subscribers who sign up between Jun 9 and Jun 30.
The usual price for this is S$24.99 per month.
Subscribing to just the Premier+ package without any accompanying StarHub plan will cost S$34.99 a month during the promotion period, with the regular price set at S$39.99.
In comparison, Singtel, which lost the broadcast rights for the English League after holding them for 12 years, charged S$49.90 for its equivalent Cast streaming service.
This is the first time that Premier League matches are being offered without contracts to StarHub customers, the telco said. Each subscription will allow access to Premier+ from five registered devices, with two streams able to run simultaneously.
All 380 Premier League matches, as well as some pre-season friendlies including the Liverpool and Crystal Palace match in Singapore, will be aired on Premier+.
But matches for other competitions such the UEFA Champions League and UEFA Europa League will require a separate Sports+ subscription, said StarHub in response to CNA's queries.
"Sports+ subscribers will be able to stream other European football leagues such as Bundesliga, La Liga, Ligue 1, and Serie A, as well as other top-tier sporting events," the telco said.
In February, StarHub signed an exclusive partnership with the Premier League to broadcast its matches for the next six years from the upcoming season.
At the time, the telco said that it would roll out "open, agile and flexible access to all customers" and make Premier League matches "more accessible and affordable to Singaporeans, across StarHub TV+, mobile and broadband offerings".
StarHub will also broadcast the matches on dedicated HubPremier channels, with selected games aired in 4K Ultra HD.
The telco's IPTV customers can subscribe to the Premier Pack to watch the matches from July at S$64.90 per month.
"Premier League games are hands down the most-watched live sports programme in Singapore," said StarHub consumer business group chief Johan Buse.
"As the exclusive partner of the Premier League in Singapore, we are here to energise this passion, by bringing the game back to all at lower prices.
Among the new features to be rolled out for StarHub's Premier League coverage are live game statistics, customisable club pages and "match stories" which highlight key moments.
Singtel TV, which previously held Premier League broadcast rights, will make matches available to its customers via a cross-carriage arrangement at S$64.90.
"As in previous years, our customers will continue to enjoy the live matches and a superior TV experience seamlessly via their Singtel set-top boxes," it added.
"For our loyal Premier League customers, we would like to thank them for their continued support and will be offering bill rebates as they continue enjoying our wide content line-up. Customers will be notified about these rebates within the fortnight."
Pay-TV operators in Singapore that hold any exclusive content are required under the Cross-Carriage Measure to make the content available for broadcast by all other qualifying pay-TV operators.
Implemented in August 2011, the measure states that the content must be cross-carried in its entirety and made available to consumers at the same price as other qualifying pay TV operators' viewers.