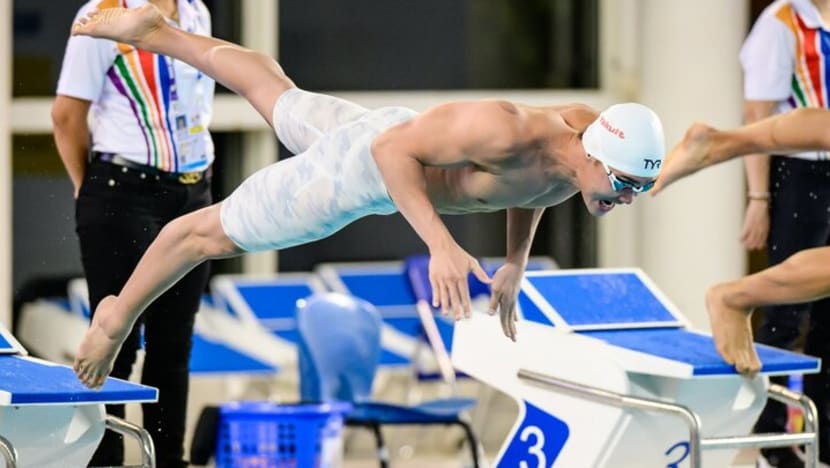 SINGAPORE: Singapore swimmer Teong Tzen Wei finished eighth in the 50m butterfly final event at the FINA World Championships on Sunday (Jun 19). 
In a Facebook post on Monday, the Singapore Swimming Association said that Teong is the first male Singaporean to qualify for the finals since 2017.
In Sunday's race in Budapest, Hungary, the 24-year old clocked a time of 23.29 seconds. 
The Singapore Swimming Association congratulated Teong for being the "fastest and only Asian swimmer for the Men's 50m Butterfly Finals at the FINA World Championships Budapest 2022".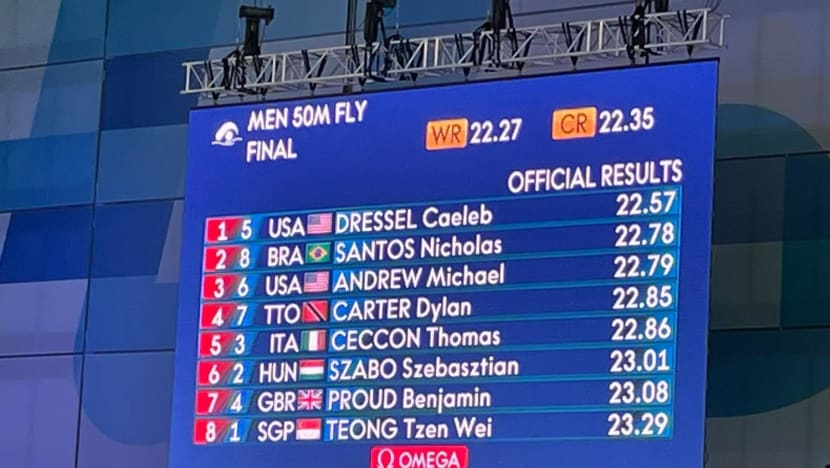 Seven-time Olympic Champion American Caeleb Dressel won with a time of 22.57, followed by Nicholas Santos from Brazil at 22.78 and Michael Andrew from the United States at 22.79. 
Previously, at the Hanoi SEA Games, Teong smashed the SEA Games 50m freestyle record with a time of 21.93. It was the first time he had finished a race in under 22 seconds.