SINGAPORE: Sean Tan, the first Singaporean to perform in World Wrestling Entertainment (WWE), made his debut on Tuesday (Sep 21).
Tan scored a victory in less than a minute against fellow performer Trey Baxter in a match on WWE's NXT programme.
Donning a red and gold sleeveless coat with a hood and a gold bandana mask, Tan, who used the moniker Dante Chen, strode to the ring to a rousing entrance theme.
During his entrance, an NXT commentator noted that Tan is the programme's first Singapore-born competitor.
"Welcome, Dante Chen - we have big things in store for you," she said.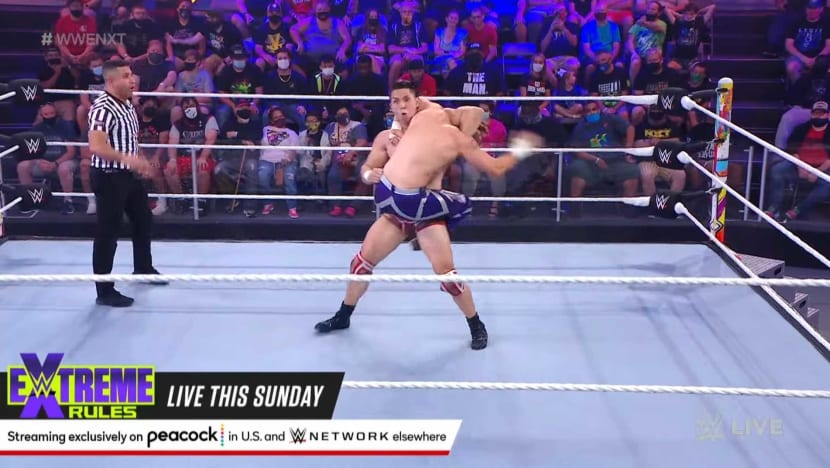 Commenters on the match video posted on YouTube responded positively to Tan's performance, with some noting that it was "surreal" to hear the ring announcer mention Singapore during an entrance.
Tan, 25, was among a group of recruits from Asia who had reported for training at the WWE Performance Center in Orlando, Florida, earlier this year.
Previously performing as Trexxus in Singapore, Tan began wrestling in February 2012.
The former Singapore Pro Wrestling (SPW) Southeast Asia Champion joined a 2019 WWE tryout in Shanghai alongside fellow Singaporean wrestlers Andruew Tang and Alexis Lee.