Migratory bird species in decline as flyway ecosystem dries up due to human activities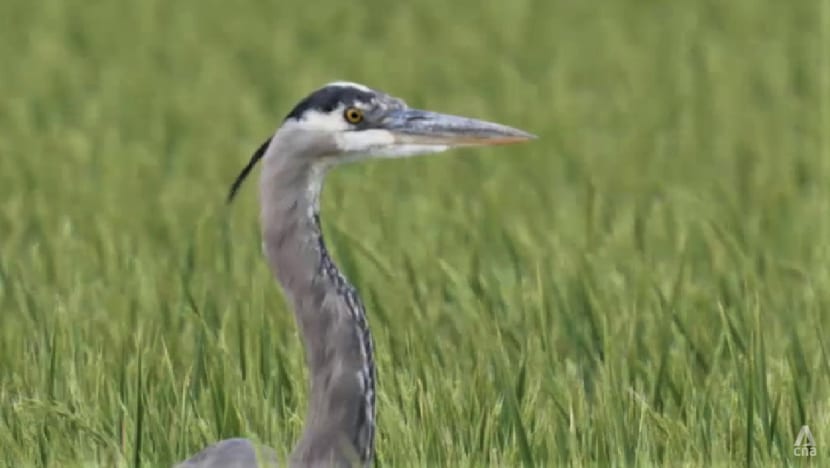 COLUSA, California: Migratory bird species are suffering the most severe losses among the world's declining bird population, a report by conservation organisation BirdLife International has found. It also warned that human actions are driving a growing extinction crisis.
While wildlife refuges and conservation groups are trying to reverse that trend by sustaining the flyway ecosystem, climate change and human activities are hindering their efforts.
One such group in California's Sacramento Valley, right in the middle of a migration path known as the Pacific Flyway, has been trying to keep areas hydrated for birds and other animals.
But with western US in the third year of an extreme drought, it is increasingly difficult for their work to bear fruit.
MIGRATING BIRDS ADAPTED TO CALIFORNIA'S CHANGING LANDSCAPE
Millions of birds travelling along this major north-south flyway between Alaska and Patagonia fly some 6,440km across multiple biomes - from the Arctic tundra to tropical mangrove rainforests.
California serves as a vital link for these birds as they seek shelter and food at wildlife refuges during their journey.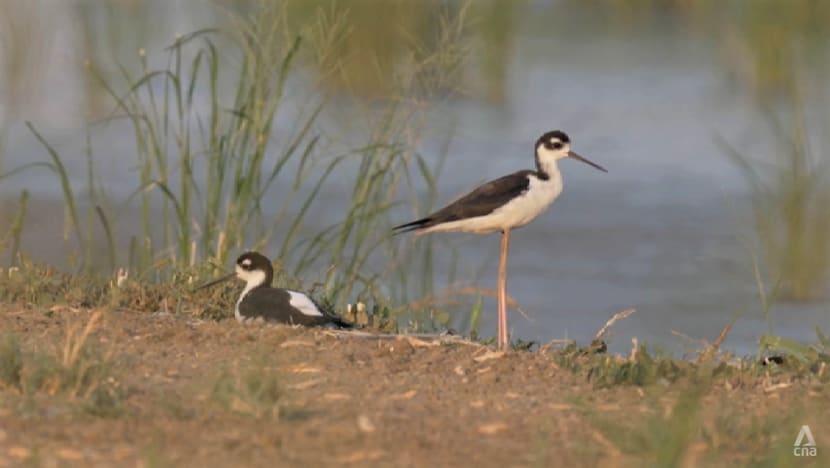 Historically, parts of the state's Central Valley were wetlands providing rich feeding grounds for migrating species. Over the course of the 20th century, 95 per cent of its wetlands disappeared - these were converted for agriculture, housing, transport, protection from floods, and other human uses.
Migrating birds flying the same route then adapted to a new wetland habitat - the valley's flooded rice fields, where the majority of US short and medium grain rice come from.
However, prolonged drought and water shortage have dried up the land, with the United States Department of Agriculture (USDA) expecting rice crop to drop by 38 per cent this year.
Satellite images from US space agency NASA showed that many areas, usually green with harvest during this period of the year, were instead brown and idle.
BATTLING DRY SPELL
The Sacramento National Wildlife Refuge has been working to maintain the delicate ecosystem by deliberately flooding areas to create artificial habitats for migratory birds.
"This is a permanent wetland that we manage for this summer. It's kind of a limited habitat in the Sacramento Valley. We've artificially kept it flooded all summer long," said Mr Craig Isola, deputy project leader of the refuge, as he showed CNA ducks swimming in a wetland next to lush vegetation.
Nearby, seasonal wetlands that did not get any irrigation this summer were dusty, bare, and dry, and "a good portion of which aren't going to be flooded (at all) this fall", said Mr Isola.        
Another conservation programme involves tapping grant money to encourage farmers to use their water and land resources to support the birds.
"We incentivise farmers to flood their fields at times when they normally wouldn't," said Ms Kristin Sesser, an avian ecologist from wildlife research organisation Point Blue Conservation Science.
Fallow fields – farmland left to breathe for a period to restore fertility before the next crop planting – are encouraged to be artificially flooded to offer respite for wildlife.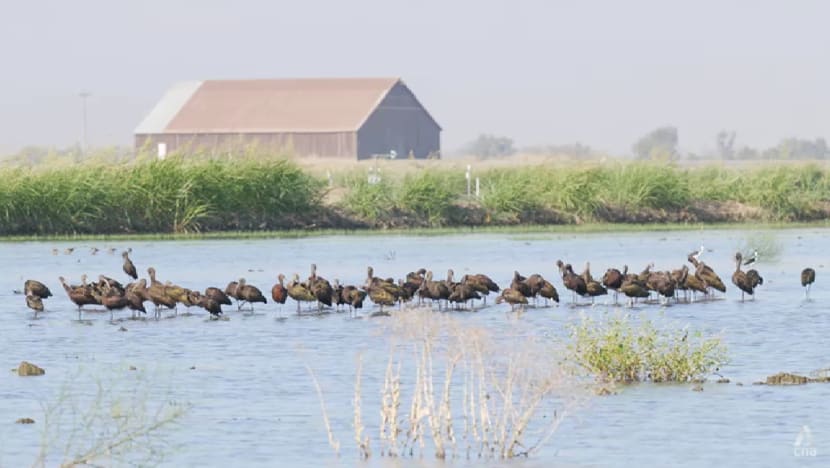 But with reservoirs in parts of California at dangerously low levels, many farms barely have any water – except for the few with their own groundwater wells – rendering conservation efforts difficult.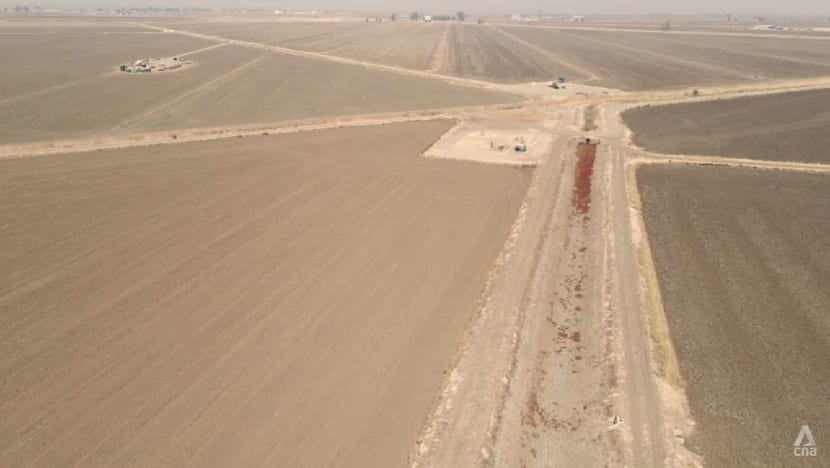 ALMOST HALF OF WORLD'S BIRD SPECIES IN DECLINE
Nearly half, or 49 per cent, of the world's bird species are seeing declining populations amid threats such as climate change and habitat loss due to human activity, last month's State of the World's Birds report by BirdLife International showed.
The report also stated that one in eight bird species is threatened with extinction.
Asian nations accounted for four out of the top 10 countries with the greatest number of globally threatened species. Indonesia topped the list with 162 such species, ahead of China, India, and the Philippines.
CALIFORNIA'S CONSERVATION SOLUTIONS MIGHT WORK IN ASIA
The programmes used in California could be effective for areas spanning the Asian flyways in helping to replenish refuge for migrating birds, said conservationists.
"The Asian flyway, in particular, is a place where vast wetlands have been lost in recent decades, and it's created a real problem for shorebirds that are migrating from Alaska all the way to Australia," said Rodd Kelsey, programme director of environmental organisation The Nature Conservancy.
"And so programmes like these, we think, could actually find solutions in some of these working landscapes. There's things like shrimp farms or salt production facilities that actually can create great habitats if they're managed appropriately," he added.
More than 50 million birds – consisting more than 200 species – use the East Asian-Australasian Flyway annually, relying on wetland sites to feed and rest, said the report.
About half of these long-distance species are suffering population declines due to loss and degradation of wetland habitats along the route, driven by urban expansions, pollution and rising sea levels.
You may also be interested in: