Growing evidence of climate change leading to extreme weather, but experts say it's not too late
Experts warned that more of such adverse weather events can be expected in 2023, even as countries race to combat the climate crisis.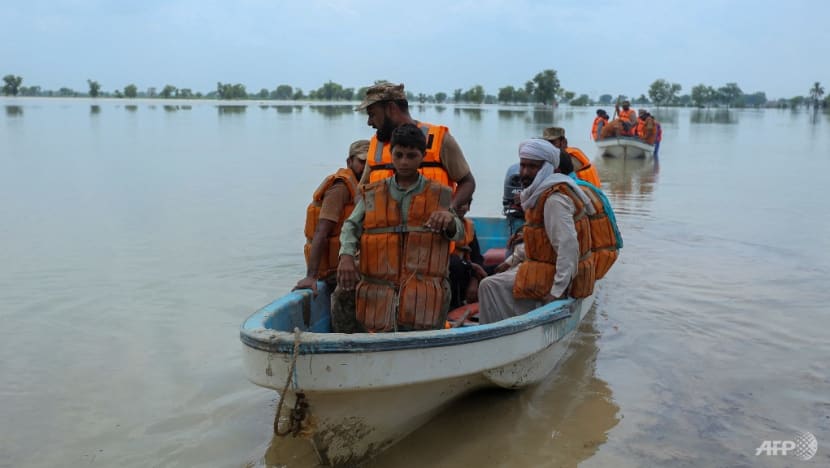 There is growing evidence of an increased probability of extreme weather events due to climate change, experts said, with more severe natural disasters expected to take place if people do not significantly reduce activities harmful to the environment.
Extreme weather events across many parts of the world in 2022 were clear signs of a rapidly warming planet and a swiftly closing window for action, they said.
"The fingerprint of climate change, of temperature increase, is actually embedded in these key events … in the floods and fires that we have seen in this past year," said Professor Mark Howden, director of the Institute for Climate, Energy and Disaster Solutions at the Australian National University.
Among the natural disasters this year was a drought crisis that put millions of people at risk of starvation in East Africa while devastating floods in Pakistan submerged a third of the nation.
Severe heatwaves scorched countries across the globe, and hurricanes and cyclones pounded parts of Asia and the Americas.
This week, record-low temperatures and dangerous winter storms in the United States meant at least 60 per cent of its population faced extreme weather advisories.
Experts warned that more of such adverse weather events can be expected in 2023, even as countries race to combat the climate crisis.
"Clearly, climate change is an ongoing factor and that will result in increased likelihood of significant severe extreme events in this forthcoming year," Prof Howden told CNA's Asia First on Friday (Dec 23).
Climate change and severe weather do not just affect countries prone to natural disasters, said Professor Rachel Bezner Kerr from Cornell University's department of global development.
The impact on food systems including agriculture, oceans and fisheries is already evident, and continued deterioration will increasingly affect food resources for communities around the world, she said.
"If we don't take significant action to really transform our food systems to not rely on fossil fuels, and to use more ecological processes for growing food, we can anticipate even more severe impacts, including hitting the pocketbook in terms of the price of food in the future," she added.
IS IT TOO LATE TO STOP CLIMATE CHANGE?
Some observers have warned that the world has gone too far to prevent global temperatures from rising beyond 1.5 degrees Celsius – the goal set in the 2015 Paris Agreement at the Conference of the Parties (COP) in a bid to limit severe impacts from climate change.
However, Professor Bezner Kerr said she does not share that "bleak, pessimistic" outlook.
"I think there is still a small but important window where we have time to significantly reduce our greenhouse gas emissions and keep the temperature below the 1.5 degrees Celsius," said Prof Bezner Kerr, who is also a lead author contributing to the Intergovernmental Panel on Climate Change (IPCC).
Some progress was made this year in terms of climate-friendly action.
The US passed a historic climate legislation diverting its largest investment yet of nearly US$370 billion to scale up renewable energy production aimed at slashing emissions.
The US also restarted climate talks with China, igniting hopes from environmental advocates that the world's two biggest greenhouse gas emitters will accelerate action.
Australia and Brazil elected pro-climate-action governments.
A breakthrough agreement on a "loss and damage" fund was signed at COP27 in Egypt, a step towards helping vulnerable nations cope with devastating climate impacts.
2023 AND COP28: FOCUS ON EMISSIONS
While experts said the decision to take action around loss and damage is a cause for optimism, there has not been enough done to significantly curb greenhouse gas emissions.
Despite a recent breakthrough in nuclear fusion, Prof Howden said the technology is still a long way from being implementable at the scale that is needed to address climate change.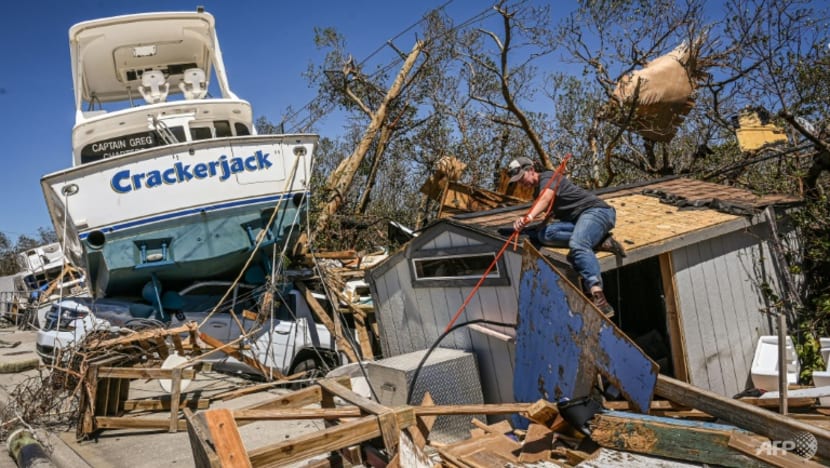 He said massive progress needs to be made in terms of decarbonising in the next decade, and governments need to make use of the renewable technologies at hand.
"The really big message here is: renewables and storage are getting cheaper day by day and that is the big hope in terms of rapid decarbonisation and rapid reduction in emissions, particularly in fossil fuels," Prof Howden said.
There is a need to put more pressure on governments to take scientific reports seriously, and put the reduction of greenhouse gas emissions as their number one priority, said Prof Bezner Kerr.
"At the moment, while there is some progress in some countries, it's not occurring at the global scale and at the pace that is needed. And so I think that has to be a critical part of next year's COP," said Prof Howden.
Other items to look out for at COP28 next year in oil-rich Dubai will include food security, and the financing and implementation of the loss and damage fund. Making carbon trading arrangements to ensure there is no double counting and problematic dealings in the system is also high on the agenda.
Experts said that nations need to kick up their heels as addressing climate change gets more challenging each year.
"The wealthier countries need to step up and show leadership, putting money where they put commitments, and increasing the commitments to address adaptation needs, as well as mitigation and listening to those groups that are most impacted by climate change," said Prof Bezner Kerr.