Spider researcher, Edible Garden City among 5 winners of President's Award for the Environment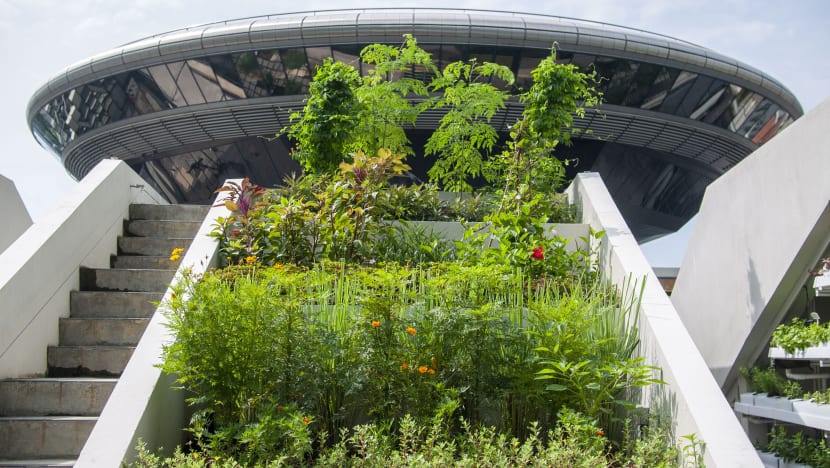 SINGAPORE: A researcher who has spent decades studying spiders, as well as urban farming group Edible Garden City, are among five recipients of the President's Award for the Environment. 
Presented by President Halimah Yacob at the Istana on Wednesday (Sep 29), the biennial award is Singapore's top accolade for individuals, organisations and educational institutions that have made significant contributions towards environmental sustainability in the country.
The other three recipients this year are Nanyang Girls' High School, DBS Bank and PSA Corporation.
They were chosen from 69 nominations in three categories, said the Ministry of Sustainability and the Environment (MSE) said in a media release. 
"These five environmental champions are inspiring examples of how Singaporeans can contribute to sustainable development and help promote good environmental practices both within and beyond their organisations," said MSE.
SUPPORT FOR BIODIVERSITY PROGRAMMES
Mr Joseph K H Koh was recognised in the individual category for his contributions to Singapore's biodiversity programmes.
Trained in zoology, he has spent decades studying spiders and made important contributions to the knowledge of Singapore and Borneo spiders, said MSE.
"Together with a team of budding arachnologists that he has nurtured, Mr Koh has recorded more than 800 species of spiders in Singapore," it added.
He has also pledged his collection of more than 12,000 specimens to the Lee Kong Chian Natural History Museum. 
Mr Koh also contributed to the Comprehensive Biodiversity Survey of the Bukit Timah Nature Reserve from 2014 to 2018 and is chairman of the Friends of Bukit Timah Forest community group. 
MSE noted that the World Wide Fund for Nature (WWF)-Singapore, under Mr Koh's leadership, worked on several projects with the National Parks Board to combat illegal wildlife trade and garner support for NParks' species recovery programme.
"He has also made significant contributions in various dialogues between the government and the community on issues related to environmental conservation, and continues to play an active leadership role in rallying community support to transform Singapore from a little red dot into a bright green spark," said the ministry.
URBAN FARMING
Edible Garden City, one of Singapore's pioneers for urban farming, has been an advocate for local produce and greening of underutlised spaces.
"To date, Edible Garden City has groomed 80 urban farmers, contributed to academic publications and successfully cultivated new plant variants that are supplied to local restaurants and consumers," the ministry added. 
As part of the Grow Your Own Food movement since 2012, Edible Garden City has created 260 food gardens out of underutilised spaces. 
Mr Bjorn Low, co-founder and executive director of Edible Garden City, said winning the award "encourages us to look into the future". 
"There's a long road ahead for food resilience, and we want to grow this movement together with the different communities in Singapore," he added.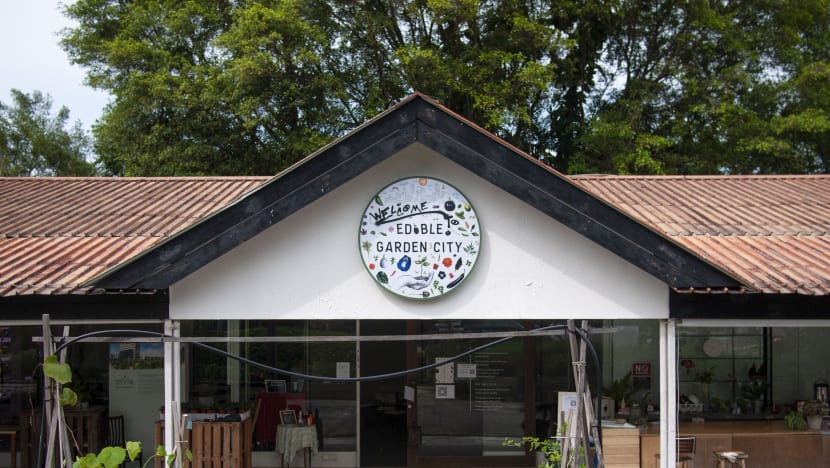 Edible Garden City will also represent Singapore at the upcoming Dubai World Expo. It has been invited to showcase its closed loop farm solution under the Expo Global Best Practice initiative, which highlights projects that have provided impactful and sustainable interventions that can be scaled up and replicated in other parts of the world. 
SUSTAINABLE LIVING, REDUCING CARBON EMISSIONS
Nanyang Girls' High School, a recipient in the educational institutions category, "has actively encouraged its students to embrace sustainable living", MSE said. 
"The school has an environmental education council in which the teachers work together to incorporate environmental education in the curriculum and other areas where possible," it added.
Principal Ng Chuen-Yin said she hopes students can serve as "agents of change" in promoting sustainable practices. 
"Climate change is a very urgent issue which affects all of us. Thus, protecting the environment is everyone's responsibility," she said.
"Apart from integrating environmental education into our curriculum, we focus on building a school culture which focuses on reducing waste and encouraging recycling."
As for DBS Bank, it has "demonstrated leadership" in the sustainable finance sector, MSE said. 
The bank has committed to progressively phase out funding for sectors that are carbon-intensive and is actively pursuing financing opportunities in the sustainable and renewable energy sectors, the ministry added. 
The fifth recipient, PSA Corporation, "has made significant efforts to reduce carbon emissions in its operations, improve energy management and contribute to the maritime industry's decarbonisation efforts", MSE said. 
It noted that the company has invested in innovation. Projects include developing an AI-based smart grid management system and a battery energy storage system to optimise energy use.
Congratulating the winners, President Halimah said: "It is encouraging to see the passion and commitment from various facets of our community protecting and conserving our natural and living environment. 
"With their efforts, we are taking steps forward in Singapore's journey in sustainable development. Everyone has a part to play as we tackle the growing threat of climate change, and I hope more individuals and organisations will be inspired by the winners to also contribute towards a more sustainable and climate-resilient Singapore for future generations."