Share it with your friends and family
About Us
Dolly is a disparaging term used in cricket to describe a weak throw. The idea of 'throwing like a girl' has been bandied about for decades, relegating women to second class citizens in the world of sports.
'We Don't Play Dolly" is the emotional but ultimately uplifting journey of the all-female state team of Karnataka who is fighting against a stacked deck to find their place in the male-dominated world of cricket.
Visually-impaired, with no sports training and living in sometimes dangerous conditions, how will the team overcome their disability, prejudice and fear to win the sport?
WATCH EPISODE
AUDIO DESCRIBED
We Don't Play Dolly
We Don't Play Dolly - S1E2: Part 2
08 Mar 2022 10:00pm
After a two-year break, Team Karnataka is gearing up to face their arch-rival and reigning champion Odisha in a blind cricket tournament.
About the Show
In 2019,  an obscure team from Karnataka rocketed to India's first-ever Blind Cricket National finals for Women. Despite their efforts, they were beaten by the eventual champion - Odisha.   Now two years later, Team Karnataka has a chance to prove themselves again.  Will they be able to avenge their loss and defeat Odisha in their upcoming showdown?

Amid the pandemic however, Team Karnataka has found it impossible to train for nearly two years.  But under their determined coach Shika Shetty, the girls have no choice but to get into shape. 
Witness Team Karnataka's extraordinary journey of hope and perseverance, told through a team of aspiring visually impaired women who had to defy the odds throughout their entire lives, and still are today.  Their message to the world is:  We Don't Play Dolly!

(A 'Dolly' is an easy catch in cricket, and was once used to belittle how women played the game).
TELECAST DETAILS
"We Don't Play Dolly" will air on CNA on
1 & 8 March 2022, 9pm SGT/ 6.30pm IST
BLIND CRICKET 101
How is blind cricket played?
Blind cricket is played just like cricket, but with a few modifications.
As in regular cricket, there are 11 players a side. However each team must consist of three different types of players:
B1 (Totally blind players)
B2 (Partially blind)
B3 (Partially sighted players)
Each side takes turns to bat a ball and score runs, while the other team will bowl and field the ball to restrict the opposition from scoring. The main objective in cricket is to score as many runs as possible against the opponent.
In terms of playing equipment, the ball is significantly larger than a standard cricket ball and filled with ball bearings to provide audible cues. Blind batters will rely on the sound of the ball to hit it.
To prevent cheating, players must wear blackout shades when batting to ensure that they cannot see the ball coming.
The wicket is also larger, made of metal tubes painted in fluorescent colours, to allow partially sighted players to see and blind players to touch it in order to correctly orient themselves when batting or bowling.
Various other modifications to the rules apply. Verbal signals are widely used both by umpires and players: in particular, the bowler must shout 'Play!' as he releases the ball.
THE PLAYERS
Get to know the players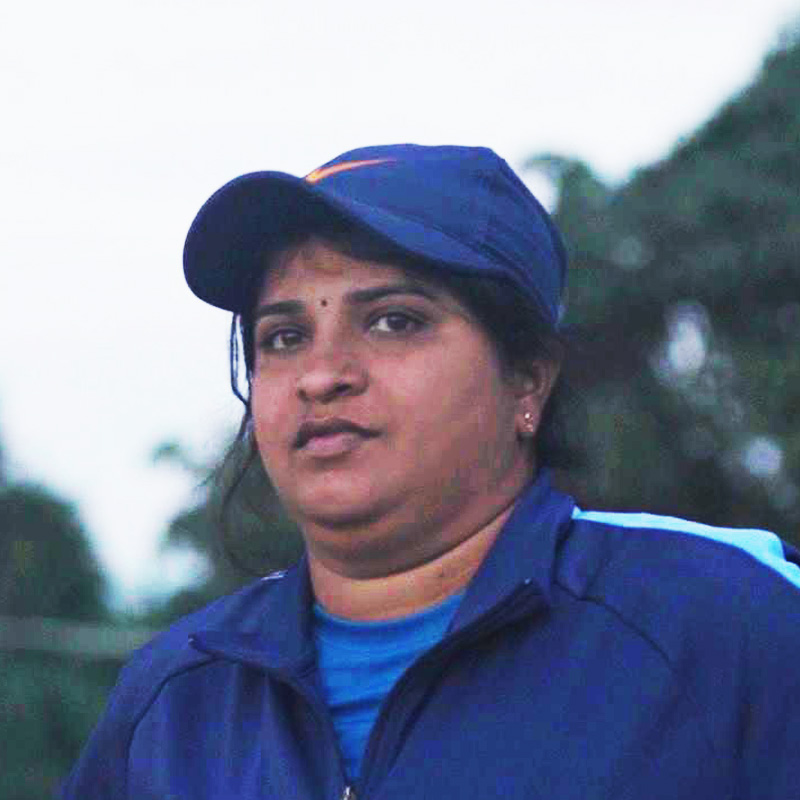 Shika Shetty, 33
Coach, Karnataka Women's Blind Cricket Team
Shika is both a mentor and friend to the girls. Once a national weightlifter and avid sportswoman, an injury cut her athletic career short. But another door opened when the opportunity came for her to start a blind cricket team for women.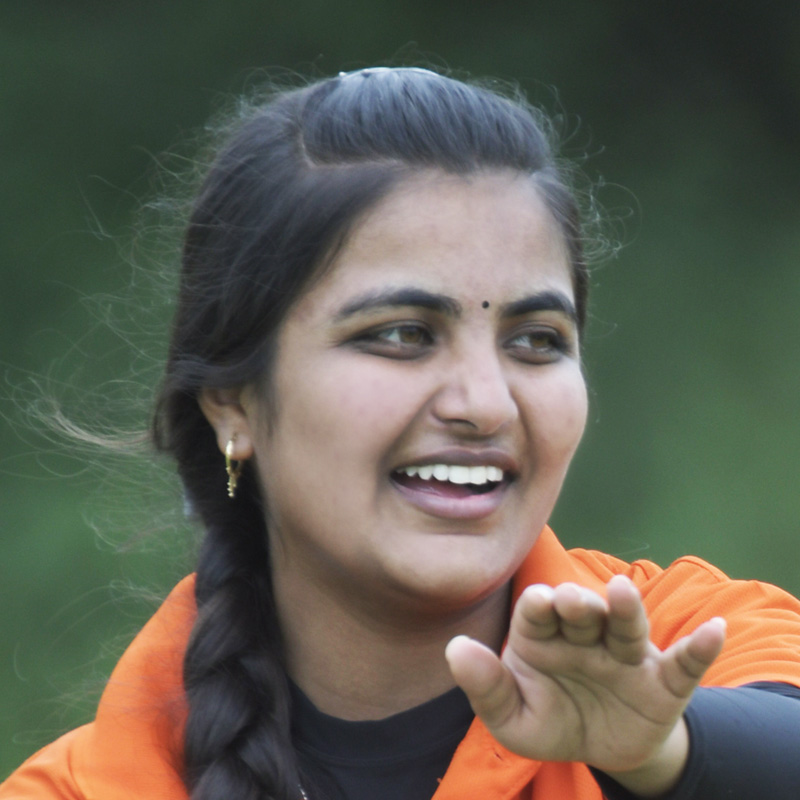 Varsha U, 21
B1 (Totally Blind) Player
Star player of the team, Varsha is a firm believer of justice, she once led a hunger strike against the state with other blind students when they did not receive the free laptops they were promised. She dreams of representing India globally, but first, will she lead her team to victory against Odisha?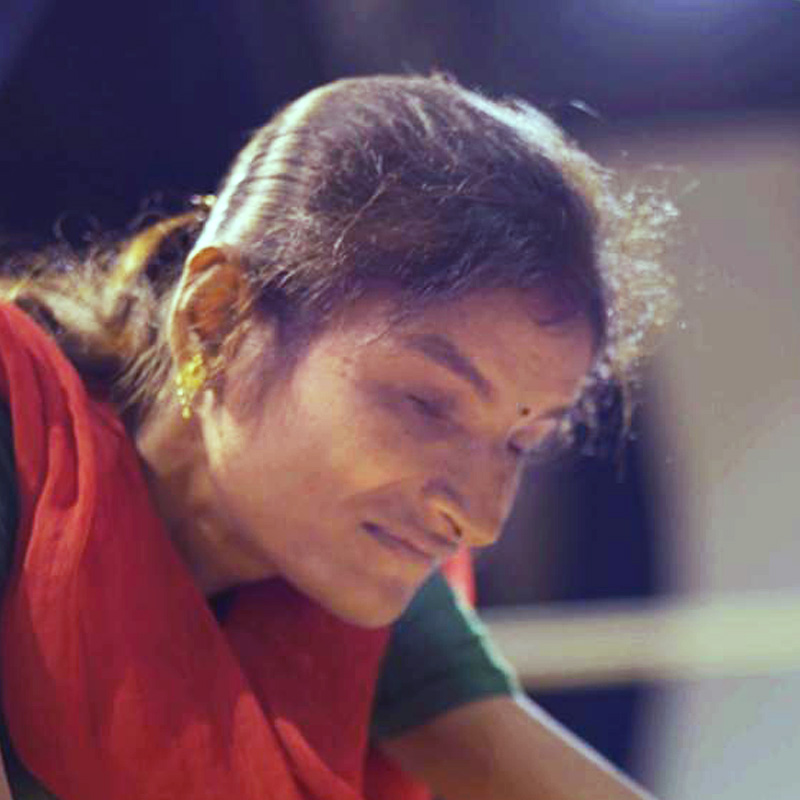 Vijayalakshmi Moleshwer, 33
B1 (Totally Blind) Player
Vijayalakshmi is extremely outspoken and passionate about sports and music. Regardless of her visual impairment, she wants to prove that she can be independent, and is no different from anyone else. She has many aspirations, including making the national squad and travelling.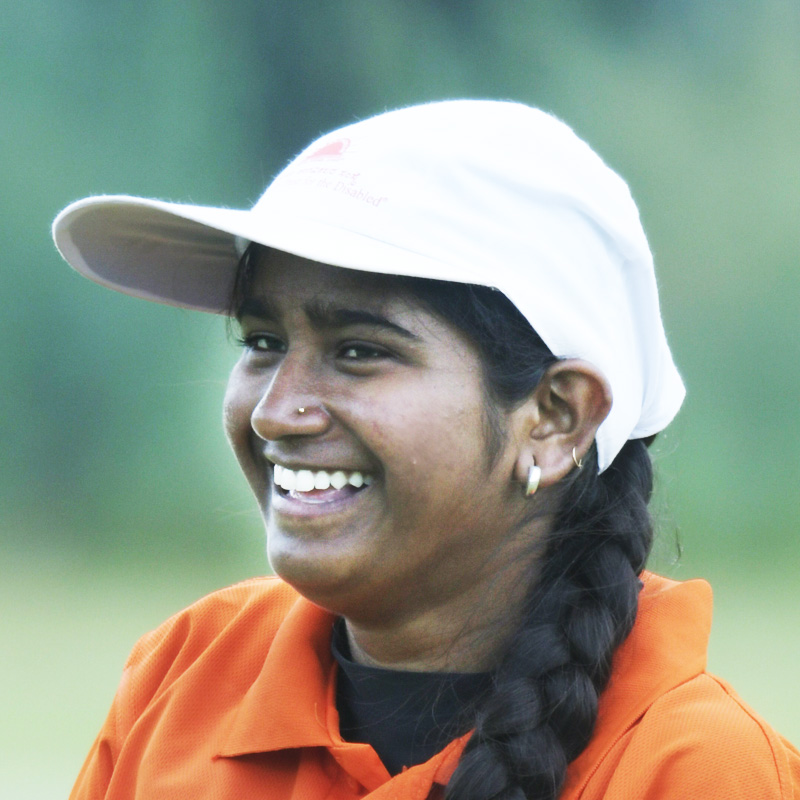 Renuka Bapusing Rajput, 24
B2 (Partially Sighted) Player
One of the first three players on the team, Wicket keeper Renuka had trained as a marathon runner before which led to blind cricket. Outside of cricket, Renuka is learning Bharatanatyam dance. She hopes to start her own dance class and perform at events.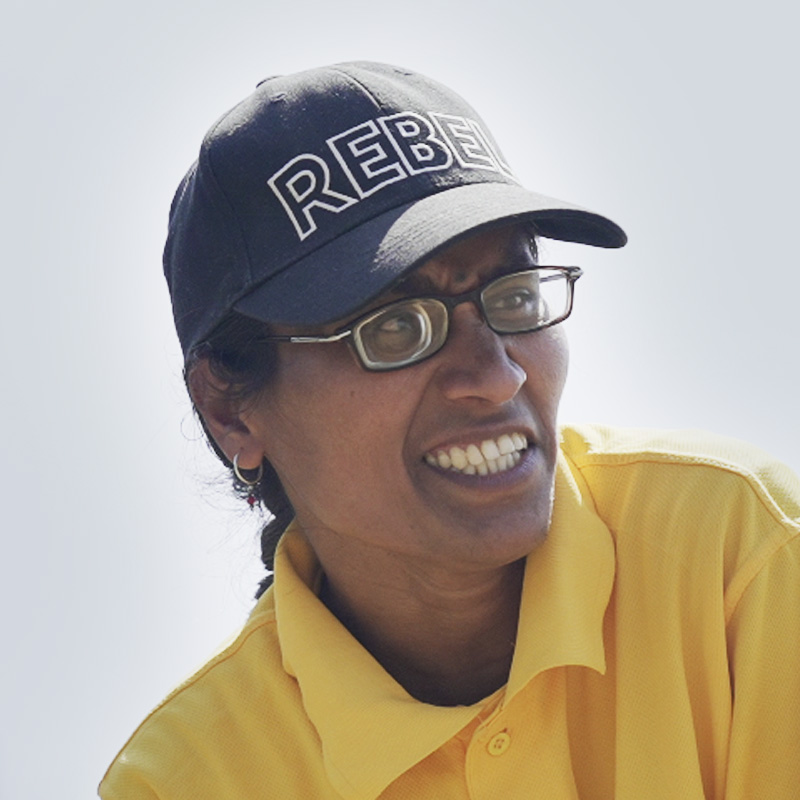 Sunitha Dhondappanavar, 24
B3 (Partially Sighted) Player
Team captain Sunitha is also one of India's most accomplished blind athletes, and in 2018 was named the fastest blind woman runner in India. She now has her mind set on climbing Mount Everest. Sports has helped her overcome initial insecurities and when she isn't on the field, she's training in her other passion - indoor climbing.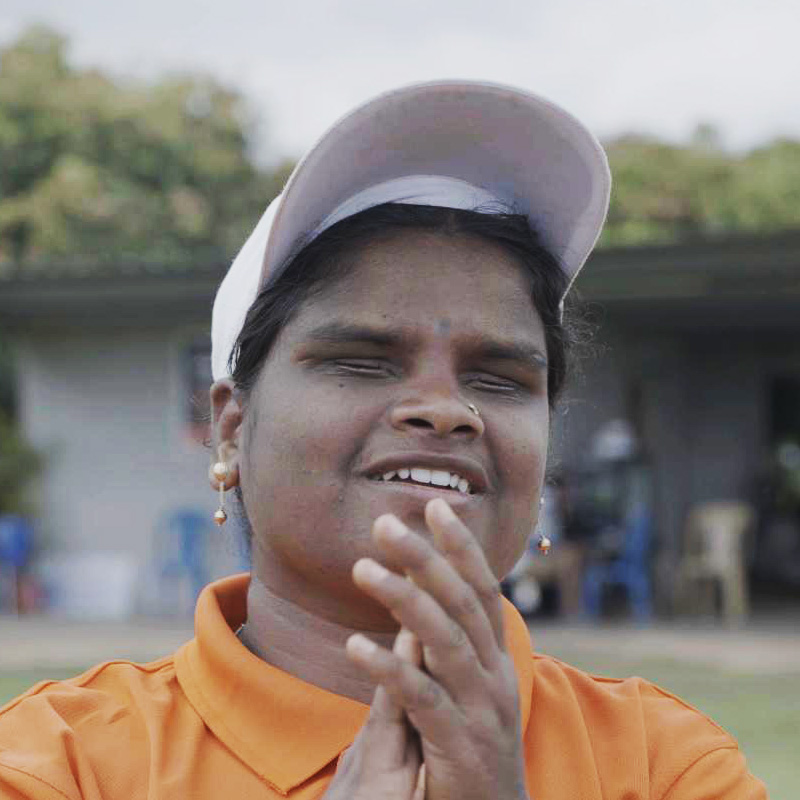 Mala Kolker, 25
B1 (Totally Blind) Player
Mala loves cricket as much as anyone else. However this season, she's struggling to keep up with her teammates. She was also once a marathon runner but since the COVID-19 lockdown, her fitness has taken a backseat, but she has since been trying to get back into shape.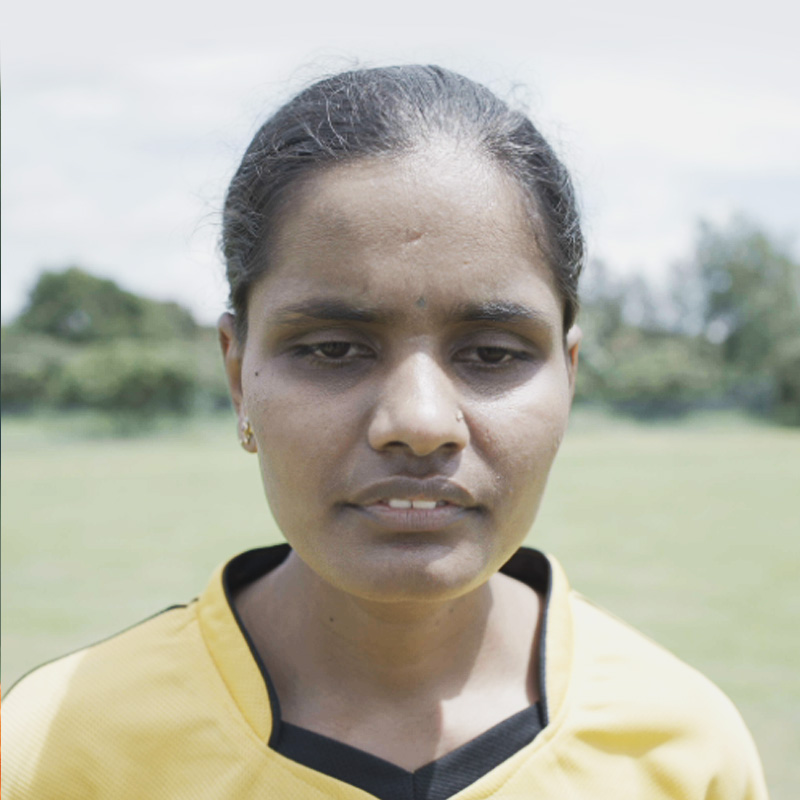 Rajeshwari Saradar, 24
B1 (Totally Blind) Player
Unlike her teammates, Rajeshwari is more interested in music and other cultural activities. Rajeshwari once travelled across India to perform with an orchestra and enjoys composing her own music. Will she still remain in cricket or will she take a different path instead?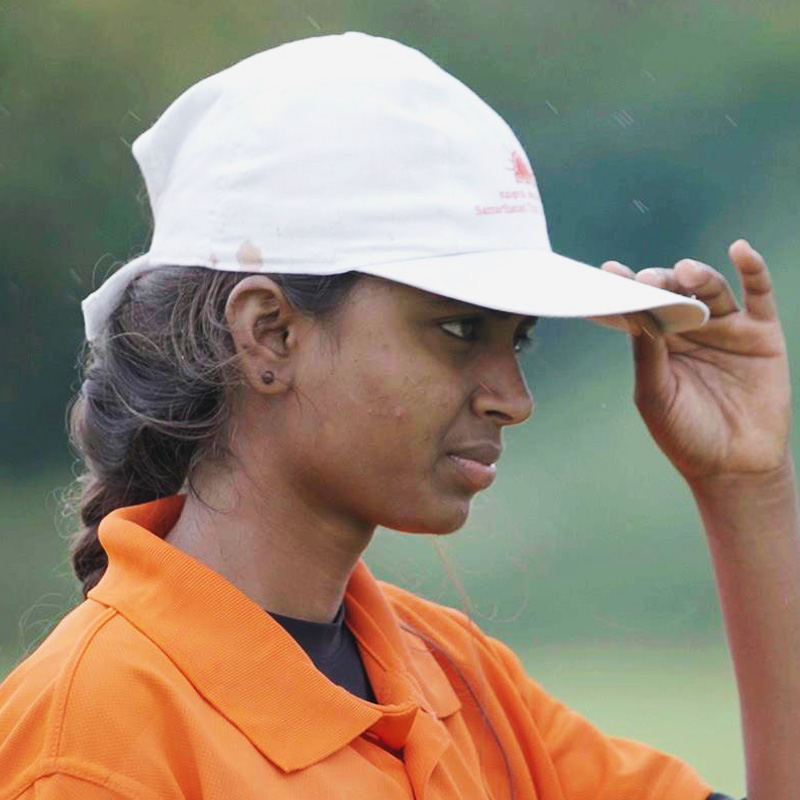 Kavya NR, 22
B3 (Partially Sighted) Player
One of the pioneering team members, Kavya lost her sight in one eye due to an accident. Despite that, she helps to organise the cricket training camps and other tasks.
QUOTES
"What matters is that we play together as a team to win. I can't do it all by myself." VARSHA - Most Valuable Player
"Sports is about achieving something. Such achievements are celebrated for the able-bodied. Disabled athletes should also get the same recognition." SUNITHA - Team Captain
"We always keep saying that boys are superior and girls are inferior. That is not the case here." DEVRAJ - Male Blind Cricket Player, Karnataka Team