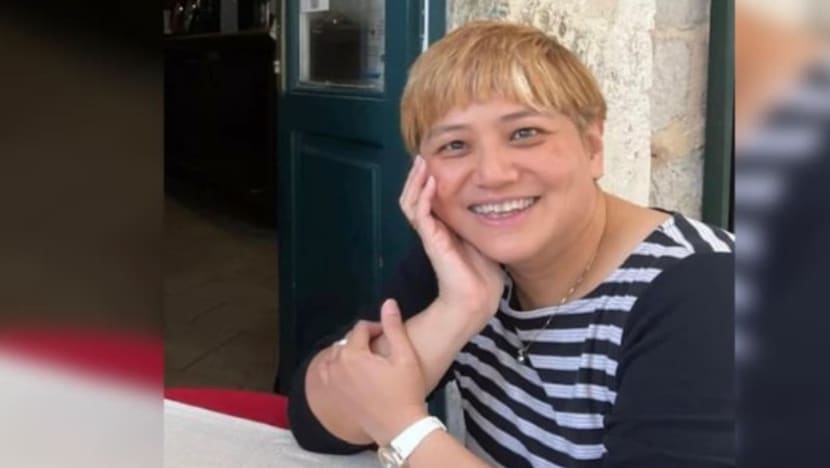 NEWCASTLE, UK: A Singaporean man on trial in the United Kingdom for murdering his wife has been described by his son as a "caring and soft-hearted guy".
Pek Ying Ling, known as Evelyn Pek, was found dead in a hotel room in Newcastle, England on Dec 6, 2021.
Her husband Fong Soong Hert, referred to as Alan Fong, has been charged for her murder, which he denies.
He is on trial at Newcastle Crown Court, with the case expected to continue into next week.
The couple had been travelling around Europe and visiting family after COVID-19 restrictions eased in Singapore.
On Tuesday (Aug 2), the defendant's eldest son Alonzo Fong took the stand.
The prosecution took him through text messages sent on the morning of his mother's death.
Shortly after 7am, he sent his girlfriend a message reading: "My dad just called me and told me he accidentally killed my mum.
"I'm going over to check now."
After arriving at the County Aparthotel in Newcastle, he messaged: "I'm so confused - he told me they fought and he covered her mouth and now she's unconscious.
"Don't tell anyone I still don't know what happened."
Describing his parents' relationship in a police interview, Alonzo said they "showed each other love every day".
He also claimed his father was known to be a "very caring and soft-hearted guy".
Behind a screen, Alan Fong wiped tears from his eyes with a tissue.
The jury heard accounts from paramedics, hotel staff and police officers who attended the incident.
Emergency services arrived at the hotel to find Evelyn Pek lying on the hotel bed, with a blood-stained pillow over her face. She was pronounced dead at 7.32am.
The court heard that days earlier, Alan Fong had been taken to hospital after falling down a 15m ledge on the Isle of Skye, a small island off the coast of Scotland.
Witnesses described seeing him stumbling outside The Bosville Hotel in Portree, where he was staying.
He told hotel staff he had tripped over a pipe in the dark while trying to take a photo of the harbour.
According to the prosecution, Alan Fong lost his mobile phone and laptop bag during his fall.
Together with his wife, he went back to look for the items, but could only find the phone.
The court heard from Peter Makepeace QC, who is representing the prosecution, that back at the hotel, Alan Fong was in a lot of pain and an ambulance was called. 
He was checked over at the MacKinnon Memorial Hospital and prescribed pain medication.
The prosecution stressed, however, that no head injuries were detected.
After travelling to Inverness and then Newcastle, the defendant had several falls - witnesses noted that two of these falls left his wife with injuries to her arms. 
After Alan Fong collapsed a third time, he was taken to Newcastle's Royal Victoria Infirmary, and arrived at the hotel in the early hours of Dec 6 with his wife.
CCTV footage caught them entering their hotel room at 12.17am.
The door was not opened again until police arrived the following morning.
The case continues.