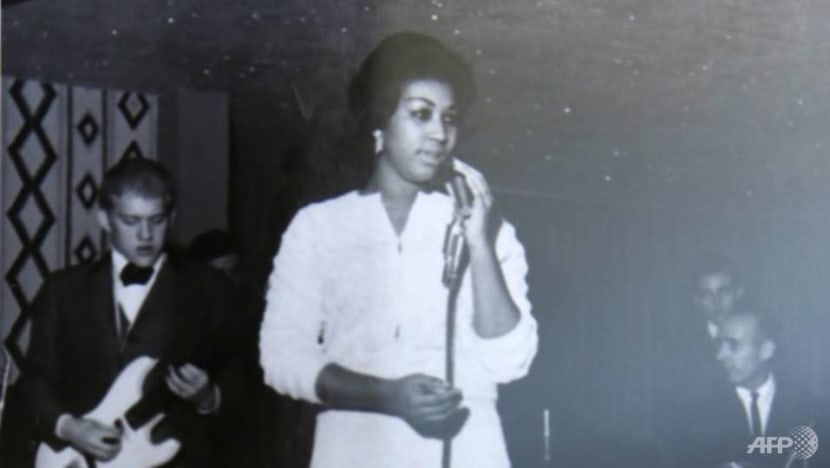 NEW YORK: Tributes have poured in from across the world following the death of iconic singer Aretha Franklin on Thursday (Aug 16).
The long-reigning "Queen of Soul" died at her home in Detroit, after battling advanced pancreatic cancer.
Minutes after news of Franklin's death, tributes from fellow celebrities and public figures poured in.
"Salute to the Queen. The greatest vocalist I've ever known," tweeted fellow musician John Legend, who had collaborated with Franklin in "What Y'All Came To Do".
"Her voice was unique, her piano playing underrated – she was one of my favourite pianists," he said.
Detroit Mayor Mike Duggan said few people in the city's history had been as universally loved or had left as indelible a mark as Franklin, describing her as a "performer without peers."
"Throughout her extraordinary life and career, she earned the love - and yes, the respect - of millions of people, not just for herself and for women everywhere, but for the city she loved so dearly and called home," Duggan said in a statement.
She sang at the inaugurations of presidents Bill Clinton and Barack Obama.
Clinton and his wife, former secretary of state Hillary Clinton, on Thursday paid tribute to Franklin as "one of America's greatest national treasures."
"For more than 50 years, she stirred our souls. She was elegant, graceful, and utterly uncompromising in her artistry," the former first couple said.
"She will forever be the Queen of Soul and so much more to all who knew her personally and through her music. Our hearts go out to her family and her countless fans," they added.
"She will be missed!" he tweeted of the legendary singer.
Source: CNA/agencies/nc(ra)