Why some Australians can't afford the houses that they just bought, and may be forced to sell them
These are worrying times for the country's real estate market, with the Reserve Bank of Australia predicting further rate hikes in the coming months, say observers.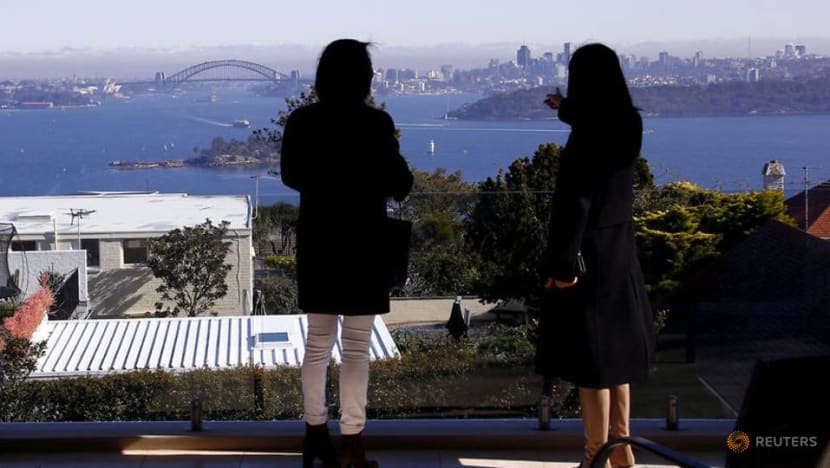 SYDNEY: Rising interest rates in Australia have sent property prices tumbling in many cities.
With many fearing the slide will continue, buyers are keeping their hands in their pockets and vendors too, are reluctant to sell. As a result, there is a shortage of housing stock. 
These are worrying times for the country's real estate market, with the Reserve Bank of Australia (RBA) predicting further rate hikes in the coming months, said observers. 
In Sydney, for instance, higher interest rates have sent prices falling by between 10 and 15 per cent since property values peaked more than a year ago.
A POSSIBLE RECESSION?
The rise in interest rates is also affecting the broader economy, adding to Australia's cost of living woes and stoking fears of a possible recession if the conditions do not improve. 
The central bank is taking much of the blame for initially suggesting that interest rates in Australia would not go up until 2024.
This has led people to borrow more than they could afford.
That changed when inflation first took off, forcing the Reserve Bank to put a brake on consumer spending by raising rates earlier than planned. 
Now, many home owners who were prompted to borrow more in a rising market face negative equity – mortgages in excess of the value of their property.
With the central bank predicting more interest rates to come, some may be forced to sell them.
To make matters worse, rate rises are affecting the broader economy, said analysts, noting that there is no sign of a soft landing. 
It is not clear when the interest rates and the rising cost of living will start to fall, but with the economy on a knife edge and many Australians already forced to cut back on their spending, the fear now is of a looming recession, they added. 
Many Australians are suffering the consequences.
Young families have been the worst hit, and some no longer have a roof over their heads.
One resident said: "A lot of people have paid a lot of money for their houses and now interest rates are going up, they can't afford to pay it all back because they borrowed too much."
However, opinion is divided over the severity of the slowdown and where it is heading.
Professor Tim Harcourt, industry professor and chief economist at the University of Technology Sydney's Institute of Public Policy and Governance, said: "The export basis is very good and our unemployment rate is very low, so I think, if anything, Australia has got the least chance of a recession."
HOUSING PRICE SLUMP NEARING ITS END?
Meanwhile, some real estate commentators are predicting the housing price slump is nearing its end. 
But that will also depend on when the Reserve Bank manages to tame inflation and cut interest rates.
Observers pointed out, however, that at the upper end of the property market, top-dollar homes with views, will continue to sell. 
For example, a three-bedroom townhouse with its iconic views of the Sydney Harbour is tipped to fetch A$11 million (US$7.4 million) when it is put on auction soon. 
A couple of years ago, it sold for about A$10 million (US$6.8 million).
"(This is) because there's a lot of immigration coming in now. I think there are 235,000 new people coming to Australia this year," said Mr Michael Pallier, managing director at Sydney Sotheby's International Realty. 
"We haven't had migration for three years and they all have got to live somewhere, and a lot of them have flexible budgets and are buying properties in our market at more than A$10 million (US$6.8 million) and they're holding the prices up."