'Pain is coming': Australians spend freely this Christmas, but financial headwinds on the horizon
Younger Australians are eager to spend after more than two-and-a-half years of COVID-19 curbs and intermittent lockdowns.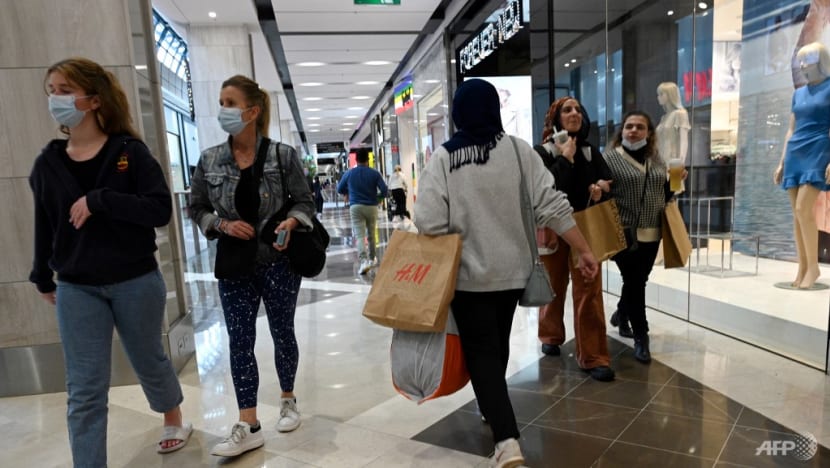 SYDNEY: Australians are spending more in the run-up to Christmas this year, despite worries about the cost of living, rising interest rates and energy prices.
Younger Australians who are earning money are eager to live in the present and spend freely, after more than two-and-a-half years of COVID-19 restrictions and intermittent lockdowns, said observers. 
There is also a return to large-scale events across the country, such as a massive open-air lunch in the central business district of Sydney, Australia's biggest city.
Far from being pessimistic about the financial state, some economists point out that Australia is riding high from huge increases in the price of coal and gas globally.
While this may bode well for retailers at the moment, next year could be a different story, as the climb in energy prices overtakes wage increases.
UNDERLYING CONFIDENCE
Despite the current economic climate, there is still plenty of money around, according to jeweller Nic Cerrone.
"The economy has changed, but there's a lot of young people making a lot of money. There's a lot of people who don't care what's happening. They want to live in the moment now and they are enjoying life now," he said.
Mr Chris Richardson, an economist from Rich Insight, said that based on the monthly budget data, the last 12 months combined shows that the Australian federal budget is almost back in surplus.
"Australia sells energy to the world and even if those costs are leading to problems for the economy (and) with families and their budgets, they are leading to very good news with the government and its budget," he explained.
That underlying confidence is amply demonstrated at courier distribution depots across the country.
Logistics firm Aramex, located on the outskirts of Sydney, handles up to 200,000 packages daily, many of them Christmas gifts bought online. 
Regional chief executive officer Andy Van Der Velde said: "This is our crazy time. It's the absolute peak. Our volumes shoot up about 35, 36 per cent now. So it's a really busy time for us and it carries on right up until Christmas."
High street shops are also enjoying strong demand, partly because of government handouts designed to stimulate the economy during and after the pandemic.
Business NSW's executive director David Harding said: "Things are looking pretty good because there's been a lot of cash throughout COVID. A lot of cash was injected into the Australian and, of course, the New South Wales economies. So we were bolstered by private and corporate bank accounts which were full of taxpayers' money."
PAIN IS COMING
However, there are still a lot of people who are struggling to make ends meet during this festive season.
Australia's rising cost of living is taking its toll on consumer spending, with a recent poll revealing that nearly a third of respondents were planning to buy fewer or cheaper presents.
One shopper, who works in a welfare agency, said that "people are hurting", while another shopper said there is a need to set aside extra money for gifts although "you might be trying to cut back".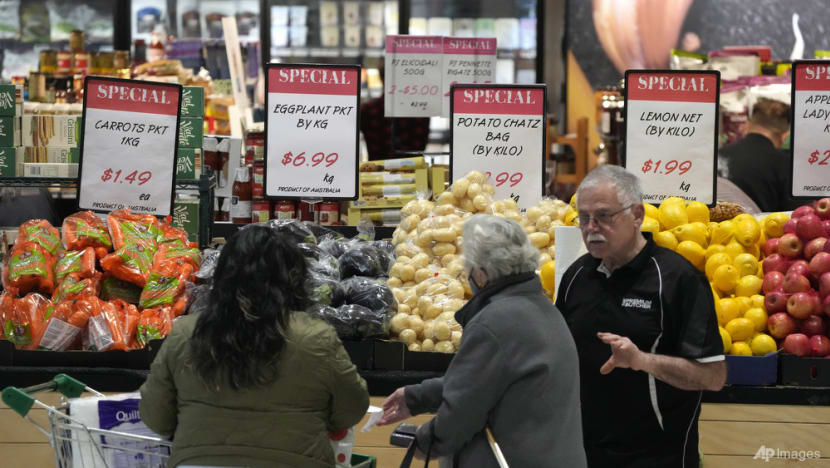 "I've got a diesel vehicle. The price of diesel for the last six, seven months has been consistently higher than petrol despite the fact it's a cheaper fuel," said one shopper.
Although many consumers are concerned about the growing costs of Christmas, others who have saved some money during the pandemic are now keen to spend it.
However, this may not bode well in the long term.
Mr Richardson said the pace of the rise in interest rates in Australia is "the strongest that we have seen in decades".
"We know that pain is coming. We know there are a whole bunch of Australians whose variable rates are rising, ones who are on fixed rates will have to go to higher rates," he said.
"We know that prices, including energy prices skipping well ahead of wages, that combination one way or another will weigh on the Australian economy through 2023."