Proposed changes to French pension system could disadvantage women, say feminist groups
The French government wants to raise the retirement age from 62 to 64, and streamline the different pension plans for various professions.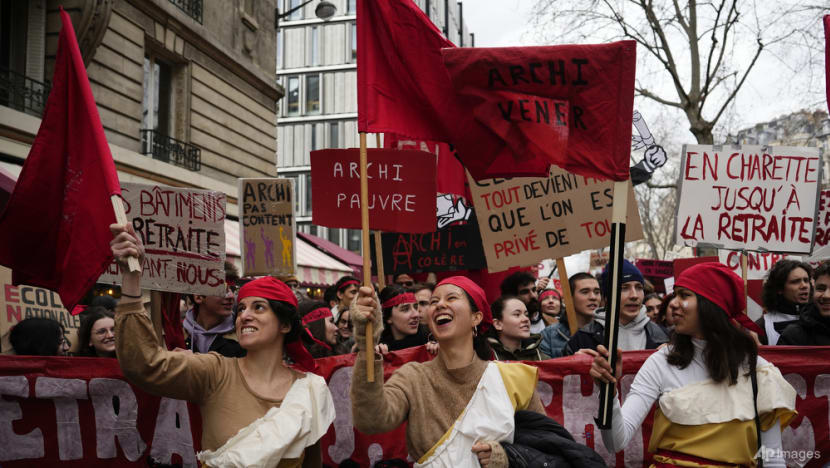 PARIS: Concerns are being raised in France over a proposed change to the country's pension system, which could disadvantage women.
Hundreds of demonstrations have erupted over the government's move to raise the retirement age from 62 to 64, and to streamline the different pension plans open to various professions.
The protests have disrupted fuel deliveries, trains and flights across the country.
MAKING THEIR VOICES HEARD
According to a 2019 study from the French National Institute for Statistics, women earn about 22 per cent less than men. Data from 2020 also showed that women's pensions are worth less than men's.
Ms Youlie Yamamoto, co-founder of the Rosies feminist movement, said the reform underlines gender inequality, especially in the workplace.
Her group has been holding protests across the French capital.
"We are highlighting the fact that women have the shortest careers. They work intermittently or part-time, with low wages, because women often do arduous, under-valued work. Your pension is a magnifying glass on your career," Ms Yamamoto said.
The government has admitted that "women would be slightly penalised by the increase in the retirement age".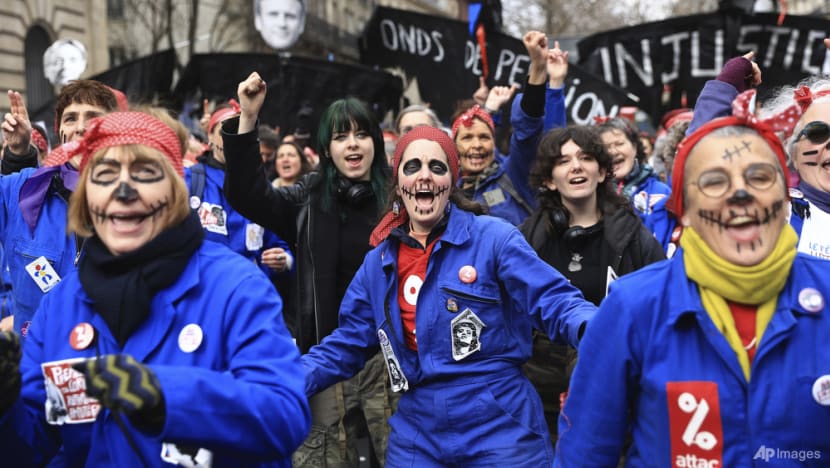 Some women take maternity leave and work part-time to help with childcare, which takes them longer to complete the 43 years of work needed to qualify for a full pension, compared to men who take less time out of work.
GOVERNMENT PUSHING AHEAD
The French government is determined to press ahead with its restructuring of the country's pension system.
Ministers say French pensions are already some of the most generous in the world, but the system needs to be rebalanced to be financially sustainable moving forward.
The reform is being spearheaded by French Prime Minister Elisabeth Borne.
"Women will be the main beneficiaries of the rise in value of the minimum pension. More women than men have worked with modest incomes," she said in Parliament previously.
"Thanks to the increase in the minimum pension, a third of women will see their pensions go up."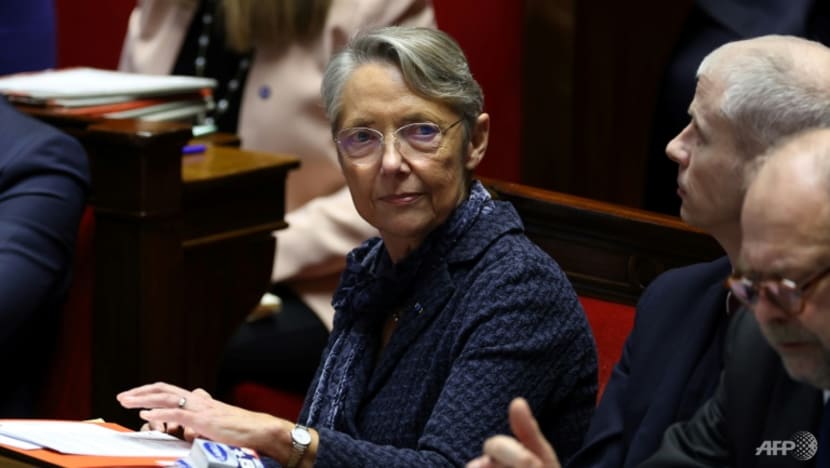 Some say the problem of extending the retirement age is not simply having to work for another two years, but to find a workplace which would hire older workers.
"After 55, many of us don't get our contracts renewed. We are seen as too old," said 52-year-old Carole Hugon.
"We all know the problems of work for older people. Businesses are not motivated to bring in employees over 50 (so) it's a bit difficult to find work."
The government has argued that women who started working early would be better protected under its proposed reforms.
Economists welcome the change, but said more has to be done. 
Economist Evelyne Dourille-Feer said: "For those with long careers, and for women, the reform will introduce a special type of parental exemption which will give a one-year bonus for retirement, but that's not enough.
"It's honestly something that does very little, but we could say it is a small improvement."