Chinese-owned TikTok becomes political target amid fears that app could be used for spying, propaganda
As the social media app grows in popularity, and geopolitical rivalry between China and the West remains, worries over privacy and security have been raised.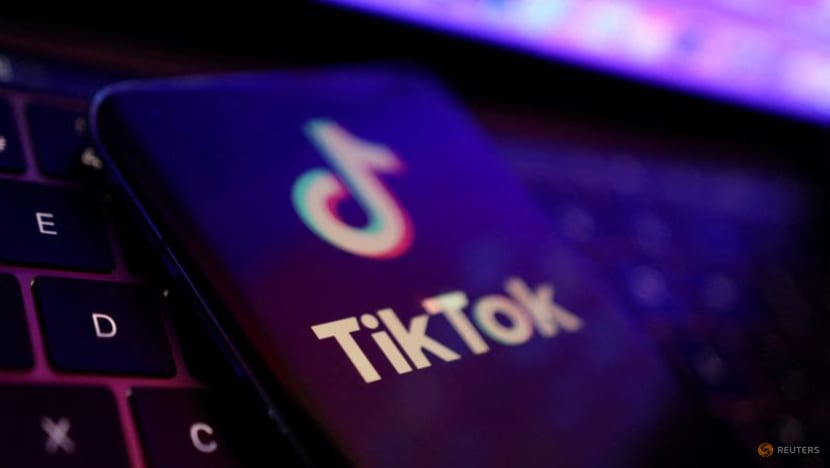 SINGAPORE: Popular Chinese video-sharing app TikTok has become a political target amid growing fears among governments that China could use it for spying or propaganda, said observers. 
As the app grows in popularity, and geopolitical rivalry between China and the West remains, worries over privacy and security have been raised. 
In the past week alone, several top policymaking institutions and governments have banned the social media app from their devices.
The bans underscore mounting concerns that the Chinese government could use TikTok, owned by Chinese firm ByteDance, to harvest users' data to advance its political interests and meddle in other countries' internal affairs. 
PRIVACY, SECURITY CONCERNS OVER TIKTOK'S POPULARITY
There are concerns over what information is being collected, and whether that is being passed to the Chinese servers, said Dr Kevin Curran, professor of cybersecurity at Ulster University, on the widening pushback against the app. 
This data could potentially include IP addresses, locations, messages sent within the app, and keystrokes captured from the in-app browser, he suggested. 
"There are fears that TikTok is connected too strongly to the Chinese Communist Party in China," Dr Curran told CNA's Asia Tonight on Tuesday (Feb 28). 
"(And there is a) worry that disinformation could be sown in the future because of the popularity of this app."
On Monday, the United States gave government agencies 30 days to ensure they do not have TikTok on federal devices. 
However, China has said that the US is overstretching the concept of national security and abusing state power to suppress foreign companies. 
The US government's ban on the video-sharing app reveals Washington's own insecurities, said a Chinese foreign ministry spokesperson on Tuesday. 
Social media apps can request "a lot of permissions, which are quite intrusive," said Dr Curran. "There are also concerns about things that TikTok has, like the in-app browser. This browser could potentially be collecting passwords and usernames typed in and tracking activity on the in-app browser. 
"So it comes down to whether or not the Western governments trust China not to harvest this intrusive, personally identifiable information."
REGULATING THE ONLINE SPACE
Canada also banned the app from government-issued devices on Monday. 
The following day, the European Parliament decided to ban the app from staff phones for security reasons. 
Its move comes less than a week after top European Union policymaking institutions European Commission and the European Council banned TikTok from their staff's phones due to cybersecurity fears. 
Cybersecurity threats are "a global concern" and more governments are stepping up to regulate the online space, said Ms Amy Hogan-Burney, general manager of Microsoft's Digital Crimes Unit. 
"All kinds of different rules that we as tech companies need to adhere to. These are incredibly important to protect our customers, governments, and businesses alike."
Changes in the cybersecurity landscape can be driven by geopolitical developments, Ms Hogan-Burney told CNA's Asia First on Wednesday. 
Citing Russia's invasion of Ukraine as an example, she added: "One of the things that we saw is that the cyber attacks in Ukraine actually began before the ground war. 
"In addition to that, we've seen, over a period of time, cyber attacks that (occur) just before actions have taken place on the ground as well."
Ms Hogan-Burney noted that tech companies like TikTok are concerned about protecting their users' privacy, whether these are businesses or individuals. 
"I think that everyone else does, which is making sure that things stay secure and private," she added. 
"And really, you can't have that privacy without having the security as well."