Clean energy adoption, decarbonisation efforts in limelight at Gastech 2023 as fuel prices climb
While there may be some green technologies that do not yet exist today, the world should be prepared with the necessary infrastructure and regulation so that they can be quickly adopted once created, experts told CNA on the sidelines of Gastech 2023.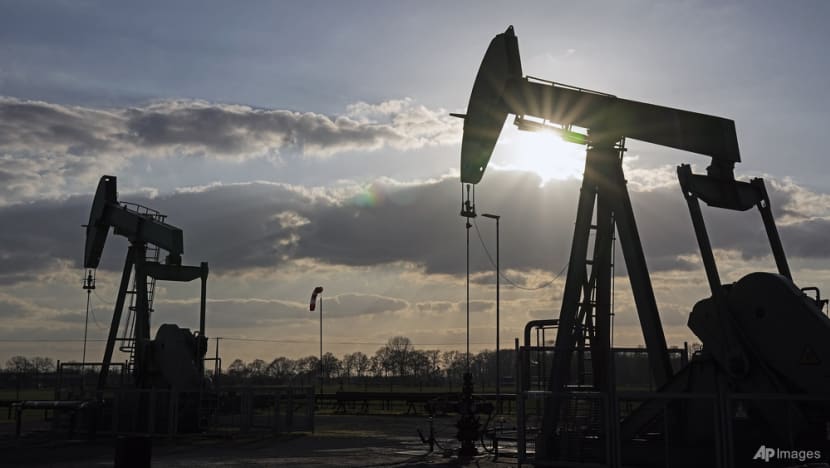 SINGAPORE: Calls for the pursuit of cleaner energy alternatives are gaining traction, as global fuel prices climb amid a drop in supply by major producers.
The pursuit of decarbonisation can be aided by harnessing new green technology that is already available, and focusing efforts on the aviation and shipping industries - two of the most challenging sectors to decarbonise.
Experts spoke to CNA on the side of the four-day Gastech 2023 event at the Singapore Expo, which brought together over 40,000 attendees from the natural gas, liquefied natural gas (LNG) and hydrogen sectors.
While there may be some technologies that do not yet exist today, the world should be prepared with the necessary infrastructure and regulation so that they can be quickly adopted once created.
DEPLOYING TECHNOLOGY
Mr Mark Brownstein, senior vice-president of the Environmental Defence Fund (EDF), told CNA's Asia Now on Thursday (Sep 7) that every country in Southeast Asia understands the severity of the climate crisis and the urgency to address it.
"I think Singapore plays a huge role in helping to foster the transition to cleaner fuels in the shipping industry and the aviation industry. These are two parts of the global economy that are the hardest to decarbonise. I think Singapore has a huge opportunity to really help catalyse change in those key industries," he said.
He noted there are many technological solutions available, but they are just not being deployed quickly enough.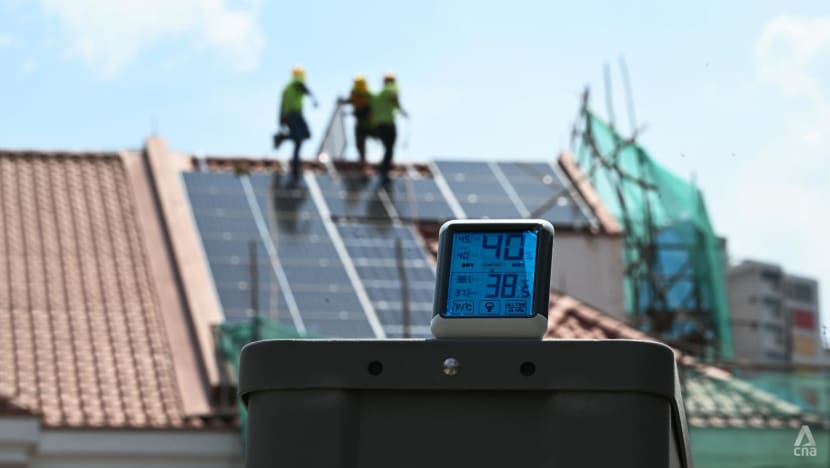 "It's alarming because no matter where you go in the world, you're seeing the consequences of climate change – the floods, the droughts, the heat waves. It's almost biblical in its impact," he said.
One of the biggest myths about climate change is that nothing much can be done, said Mr Brownstein, citing technological solutions such as electrifying transportation and reducing methane pollution from the oil and gas industry.
Another myth is that the climate issue can be solved just by controlling carbon dioxide emissions.
"Carbon dioxide is the key climate pollutant. It determines the total amount of warming that we will experience over time. But there's another culprit, methane, which affects how fast the world warms," he explained.
"The oil and gas industry here is responsible for about 40 per cent of total methane emissions. And the reason why methane is so important is it drives about a third of the warming that our planet is experiencing right now."
Mr Brownstein said the EDF will be launching a satellite in the next few months to provide regulators, industry investors and the general public with information on methane emissions from over 80 per cent of oil and gas operations worldwide.
AVERTING AN ENERGY CRISIS
The International Energy Forum (IEF) estimates that nearly US$5 trillion in global upstream oil and gas investments are needed by 2030 to prevent a future energy crisis.
This means raising annual investment from US$400 billion a year to about US$600 billion to meet current demand levels, IEF secretary general Joseph McMonigle told CNA's Asia Now on Thursday.
"It may seem odd for the head of an international energy organisation to be talking about this, but I'm worried about our continued progress on climate and the transition," he said.
"Because if prices get too high and the public starts to equate transition policies or action on climate with high prices, we are in big trouble … So it's really important we pay attention to these high prices and manage the transition."
Global oil prices earlier this week hit US$90 per barrel for the first time this year, on the back of the export cuts by the OPEC+ group comprising the Organization of the Petroleum Exporting Countries (OPEC) and allies such as Russia, set to continue for the rest of 2023.
"There's a lot of skepticism about continued growth and demand, with China kind of being a big shadow over demand. The expectation was for a great turnaround from post-COVID times in terms of growth in China," said Mr McMonigle.
"The macro commodities market is factoring in fears of a global recession and economic data from China, and trying to translate that to demand scenarios that don't necessarily show up on the physical markets because they are quite tight."
Between China and India, there has been an increase in demand of almost 2 million barrels a day in the second half of this year, said Mr McMonigle.
Along with the OPEC+ cuts, the pipeline from Iraq to Turkey has been shut since March, affecting global supply by about 300,000 to 400,000 barrels a day, while Kuwait's new refinery means it has been diverting exports there, reducing supply by about 500,000 barrels a day, he said.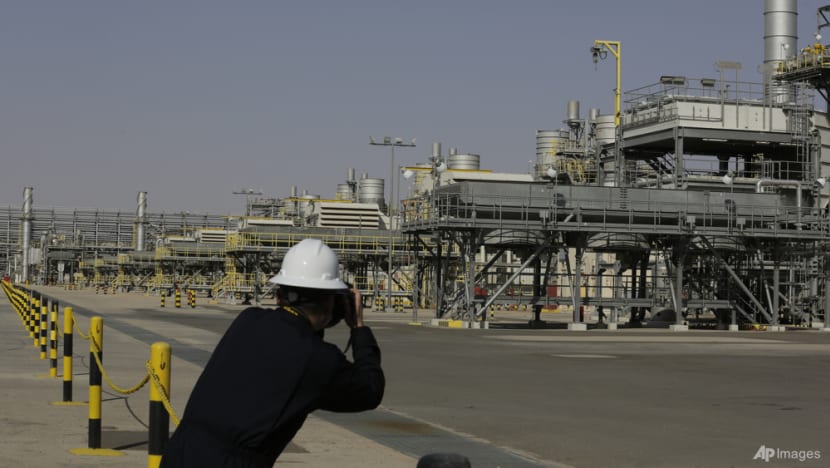 "So combined, all those countries are down about 4 million barrels a day from their individual peaks," said Mr McMonigle.
He noted that while Europe has been able to refill its inventories, he is worried about "some complacency setting in on the part of policymakers", as a few weeks of cold weather is all it will take to deplete their inventories.
"As we saw last year, this is not a situation that's confined to Europe. The high prices in Europe basically price other parts of the world out of the market," he said.
MAKING THE JOB A LITTLE EASIER IN THE FUTURE
Ms Lynn Loo, CEO of the Global Centre for Maritime Decarbonisation (GCMD), told CNA's Asia Now on Thursday that it is important to prepare for the adoption of future clean energy options, even though they may not exist yet.
"The more we can reduce emissions now, that means the job becomes a little easier in the future," she said, citing the example of green ammonia which is being studied as marine fuel.
"We need supply, we need infrastructure, we need bunkering facilities (and) storage facilities at the port site, to support this. More importantly, we need guidelines. We need to think about its safety because ammonia is a toxic compound, so safety is paramount."
Ms Loo said the GCMD has commissioned and completed a safety study on the suitability of ammonia as a marine fuel and whether it can be transported around safely.
It has been forecasted that by 2050, more than half of all new fuel that needs to be transported – such as ammonia or hydrogen or methanol – will be carried by ships, she said.
GCMD also surveyed 128 ship owners and ship operators of different fleet segments, sizes and geographies, to comprehensively understand the state of decarbonisation in the industry, she shared.
"What we learned is that different companies are at different stages of their decarbonisation journey. There are some that have just started on their decarbonisation journey, and then there are others that are further along," she said.