How climate change is threatening residents of Svalbard, the fastest-warming place on Earth
There are concerns that the archipelago may no longer be a viable place to live, with ice melting and glaciers retreating at alarming rates. 
SVALBARD: Svalbard, a group of islands in the Arctic Sea, is warming at a much faster pace than the global average, raising crucial questions about the future of the 2,500 people who call the place home. 
Climate change is expected to pose significant challenges for communities in the Norwegian archipelago, a frozen and hostile environment where surviving is tough, said observers. 
Temperatures are rising rapidly in Svalbard, which sits deep within the arctic circle between Norway and the North Pole. 
Scientists have found ice melting and glaciers retreating at alarming rates, and they are racing to understand what these changes mean for the Earth's future. 
ENVIRONMENTAL RISKS ALSO ON THE UP
The Arctic is warming four times faster than the rest of the world. In Svalbard, temperatures are rising even faster, up to seven times the global average.
For people living and working there, it also means rising environmental risks.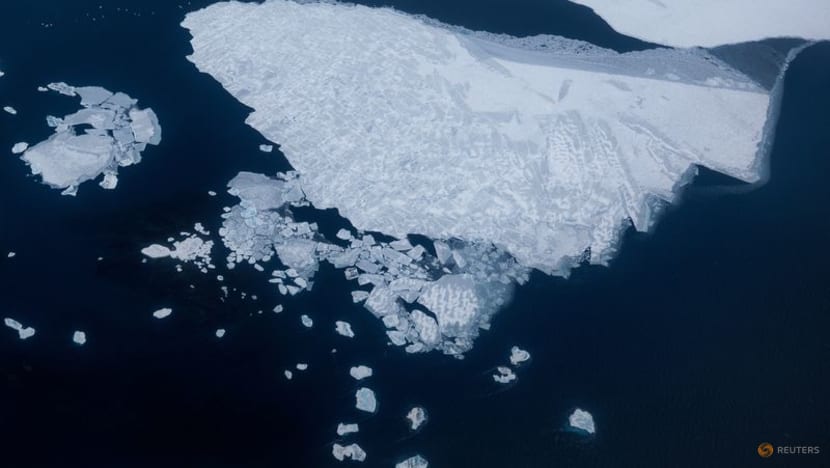 Loss of sea ice means polar bears are left hungrier and starting to push closer towards human settlements in search of food.
Tour guide Mans Gullgren has seen firsthand the impact climate change has had on Svalbard's glaciers.
"A part of the glacier where I have been working since 2011, that has gone back more than 1km and that's just in length. So it's also probably about 35m of height that's been lost," said the expedition leader. 
"I think, unfortunately, that people will have to be affected before things will start happening and it's probably the west that has to be affected because we are the ones polluting the most."
A cruel irony is that Svalbard's wealth was built on coal, the world's biggest source of carbon emissions, experts noted. 
Its landscape is still peppered with infrastructure used to mine the fossil fuel over the last five decades.
Meanwhile, observers have pointed out that for the remote community living in Svalbard, transitioning towards more environmentally friendly energy alternatives is a real challenge.
TRANSITIONING TOWARDS ENVIRONMENTALLY FRIENDLY OPTIONS
Demand for change is growing, with tourism now Svalbard's main sector for employment and economic growth. 
Increasingly, visitors want their own carbon footprint to be cut down and for their activities to leave no trace. 
Some companies there are now offering greener solutions such as electric-powered snowmobile excursions.
But predicting what the future may look like in the face of a changing climate is difficult.
"Humans were not meant to be here. Svalbard is far too close to the North Pole and you can't really grow anything, so everything has to be brought to us," said pastor Siv Limstrand.
"So we have created in a way what we feel is natural, a normal life in many ways, but at the same time it's not."
For now, the community in Svalbard is doing what it can to thrive, amid concerns that it may no longer be a viable place to live one day.