Courts and campaigns: Environment groups up ante in fight against plastic pollution
More than 170 nations have convened at the UNESCO headquarters in Paris this week to work towards a set of internationally legally binding policies on plastic reduction.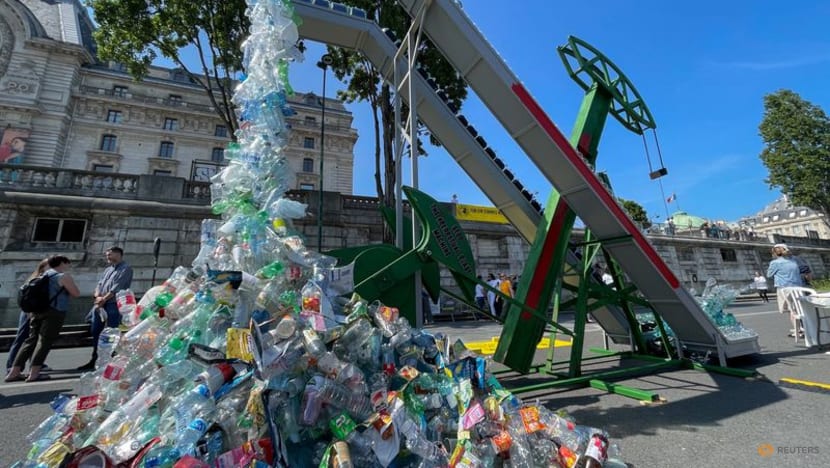 PARIS: Environment groups are calling for greater action to tackle the scourge of global plastic pollution, amid an unprecedented increase in marine pollution.
More plastic mounds are being fished from city canals, while larger islands of plastic are accumulating in the world's oceans every year, said non-governmental organisations (NGOs) combatting the problem.
More than 170 nations have convened at the United Nations Educational, Scientific and Cultural Organization (UNESCO) headquarters in Paris this week to work towards a historic agreement by the end of next year to end plastic pollution.
Legislators are lobbying for internationally legally binding policies on plastic reduction, amid protests and warnings on the urgency to act.
The UN Environment Program released a blueprint earlier this month to reduce plastic waste by 80 per cent by 2040.
SINGLE-USE PLASTIC
Despite existing efforts, environmental campaigners say it is time to up the ante. 
Zero Waste France's director Juliette Franquet told CNA: "Plastic pollution is a crucial issue. In France, people are understanding pollution more. There are more and more laws to avoid using plastics, but we have to go faster."
Since 2016, French legislators have banned several single-use plastic products, including plastic checkout bags at shopping outlets and disposable plastic cutlery.
"If you had told me five years ago that we would be negotiating international treaties on plastic pollution, I would not have believed it. We need those words to transform into action, we need obligation. We need all the countries all over the world to make steps to reduce the production of plastics," said Ms Franquet.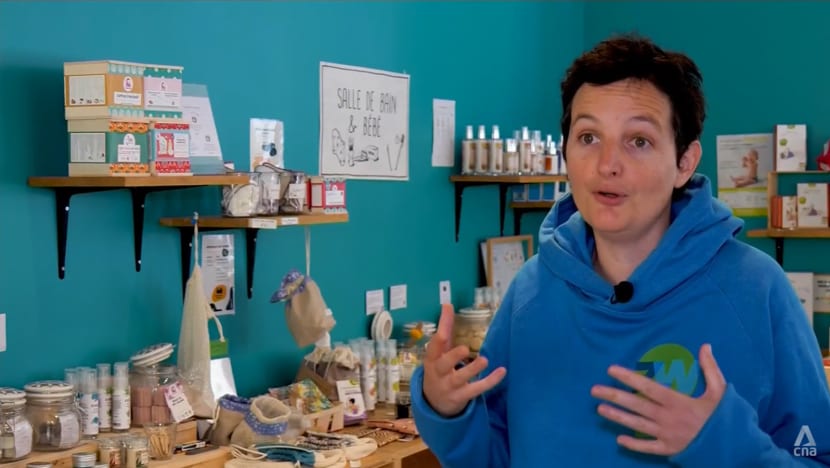 She said that beyond recycling and reusing plastic items, the focus should be on cutting the amount of plastic used in the first place.
Big industry should also aim to reduce its high-pollutant manufacturing, added Ms Franquet.
Measures, such as the installation of nets to remove pollutants from waterways, have been introduced over the years to clean up the world's water bodies.
However, environmentalists told CNA that more conscious daily habits are what can truly bring about lasting change, such as ditching single-use plastics.
Items commonly collected from inner city sewers include cigarette stubs, cotton earbuds and sanitary pads, said Mr Stephane Asikian, president of Pollustock, a firm which creates anti-pollution floating barriers.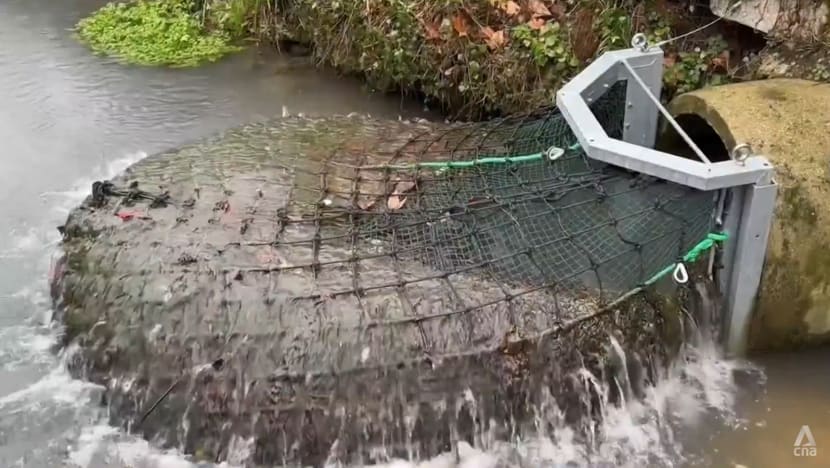 UNPRECEDENTED INCREASE
Environmental scientists have warned of an unprecedented surge in marine pollution in recent years.
Fine particles of plastic, known as nanoplastics or microplastics, have been detected in remote environments, like the Antarctic.   
"There are over 20 million tonnes of plastic that end up in the ocean every year. That's the minimum number. 98 per cent of that pollution goes to the seabed and we can't see it anymore and can't collect it back up," said Mr Asikian.
He noted that the microplastics cities in the sea eventually end up in the food consumed by humans.
"It becomes a problem for the environment and a problem for our health," he said.
Environmental groups have also turned to the courts to help pursue their cause, such as in a recent suit where activists sued French dairy giant Danone for failing to address its climate impacts.
NGOs hope that such legal action will also drive younger consumers to take heed of their own environmental responsibility.