Fresh produce shortage hits UK as Brits weigh costs of relying on foreign supply
Businesses are facing uncertainty over the availability and cost of ingredients, as fewer lorry loads of vegetables cross the English Channel.
LONDON: Supermarket shelves across the United Kingdom are facing a shortage in fresh produce, as bad weather sweeps through Europe and Africa.
The government and retailers have blamed the weather for the lack of items such as lettuce, tomatoes and peppers, but farming organisations and businesses said there is more to the picture.
The shortage could have been avoided if authorities had invested in growers closer to home, rather than relying on crop supplies from abroad at a lower cost, they said.
They added that Brexit border queues and customs fees may also be pushing suppliers elsewhere.
REASONS FOR SHORTAGE
With fewer imports available, businesses have found themselves uncertain over the availability and cost of ingredients.
Mr Nathan Bailey, a chef at the Archive cafe in central London, said that planning daily dishes in the past few weeks has been tricky.
"Everything at the moment is fluctuating a lot. There's been a few problems and supply issues. They're telling people to avoid stuff like cucumbers and tomatoes and lettuce," he said.
"Everything is quite volatile at the moment so you could end up spending a lot more."
Big supermarkets have also been affected by the unfavourable weather, which has led to fewer lorry loads of vegetables crossing the English Channel.
Lea Valley Growers Association secretary Lee Stiles said the ongoing shortage could have been avoided if supermarkets had decided to invest in local growers instead of relying on other countries.
It was a strategy that worked last year when the weather conditions were good, but this year is different, he said.
"The crops in Spain and Morocco, which are grown under plastic without any heating simply stopped growing, which means we're only getting around a quarter of the volume of the produce we'd normally get at this time of year from those areas," he said.
Demand is also outstripping supply in Italy, a nation that exports 60 per cent of its tomatoes, driving prices up and profits down.
"There isn't much produce available, there's very little. A lot of things aren't ripe yet, probably because of the weather," said one grocer.
However, many are questioning whether it is more than just bad weather that is causing the chaos.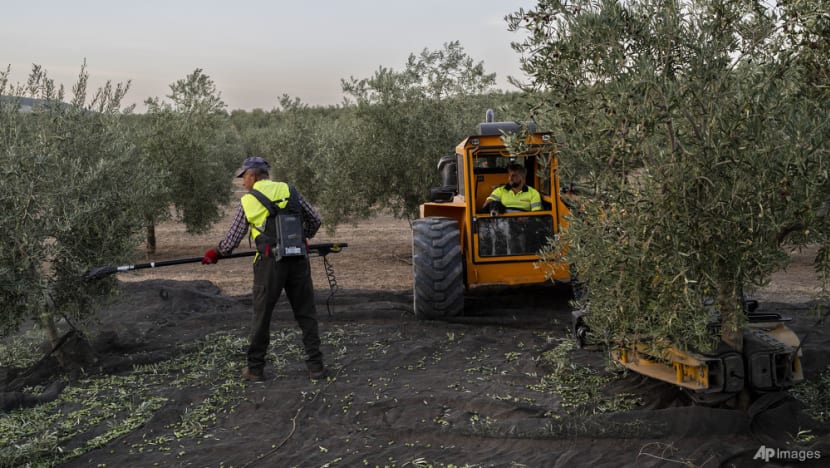 ASSESSING BRITAIN'S FOOD SECURITY
The supply shortage in the UK became so dire that supermarkets started rationing the number of salad items customers were allowed to purchase.
Those limits are now starting to lift, but pressure has been building for the government to step in and assess Britain's food security.
Mr Jim McMahon, the Shadow Secretary of State for Environment, Food and Rural Affairs, said that people are aware of the impact of the pandemic, Brexit, the Ukraine war and the global energy crunch, on the food supply.
"So the question then is, well what's in the control of the government? What levers does the government have to make this better today?"
Support for farmers is available, said Secretary of State for Environment, Food and Rural Affairs Therese Coffey, adding that Brits could turn towards more seasonal produce as a solution for the shortage.
"A lot of people would be eating turnips right now, rather than thinking necessarily about aspects of lettuce and tomatoes and similar," she said.
"But I'm conscious that consumers want year-round choice and that is what our supermarkets, food producers and growers around the world try to satisfy."