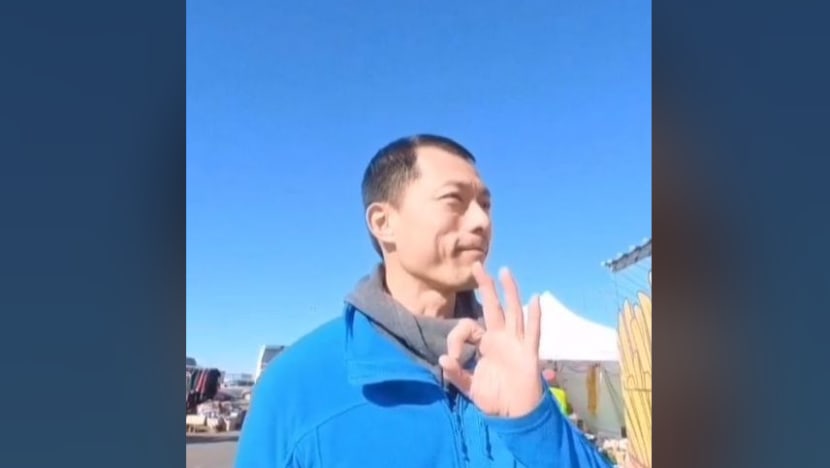 SINGAPORE: Singaporean Ix Shen and his Ukrainian wife Natalia have reached Poland after they left the western Ukrainian city of Lviv as Russian forces continue to attack Ukraine. 
In an Instagram video posted on Friday (Mar 11), the former actor said they were "safe and okay" after arriving in Poland.
"We took the overnight bus from Lviv towards Warsaw and now we're in Poland. This is the first pit stop," he said.  
Walking through tents that have been set up near an open field, he described how Polish volunteers have been providing free food, hot meals, drinks, clothing and toys for Ukrainians who have crossed the border.
"It's really very heartwarming," he said, adding in Mandarin that they should reach a shelter before nightfall.
Mr Shen and his wife had been based in Kyiv for the past four months. He has been providing regular updates to CNA as the situation unfolds in Ukraine. 
He said in an earlier video that he and his wife decided it was not in their "best interests to live extensively underground during the next phase of fighting", and reached Lviv on Thursday.
On Friday, the United Nations said at least 2.5 million people have fled Ukraine since Russia started the invasion on Feb 24.
Another 2 million people have also been internally displaced by the war, added the UN. 
Before Russia invaded, more than 37 million people lived in Ukrainian territory under the control of the central government in Kyiv. More than half of those who have fled have gone to Poland.
Russian strikes hit civilian targets in central Ukraine's Dnipro city on Friday, as Russian troops edged closer to the capital Kyiv, where officials said the capital was being transformed into a "fortress".