Will Taiwan President Tsai's meeting with US House Speaker McCarthy prompt large-scale Chinese drills?
China said the meeting would be a violation of the "One China" principle, and would not help regional peace and stability.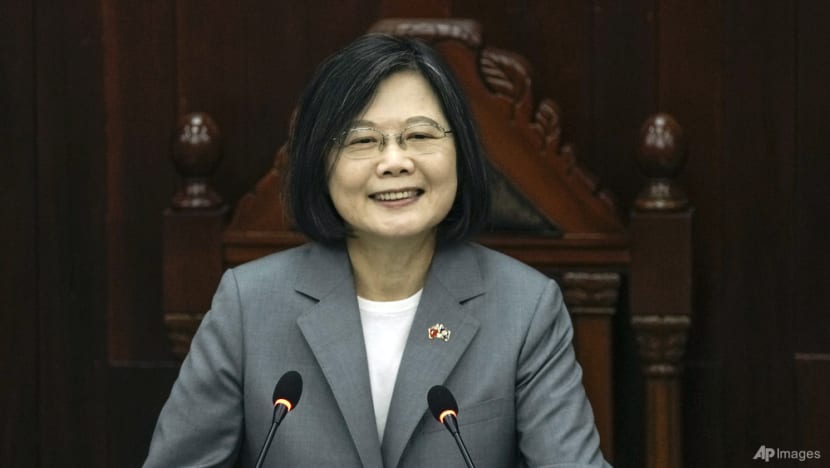 Taiwan's Foreign Minister Joseph Wu said: "After our communication had failed, in order to defend our sovereignty, we have decided to terminate diplomatic relations with Honduras effective immediately."
The Central American country's decision came just days ahead of Ms Tsai's US stopover en route to Guatemala and Belize.
This now leaves Taiwan with only 13 diplomatic allies.
Analysts said this is clearly a retaliatory move, with Ms Tsai's meeting with Mr McCarthy expected to proceed as planned. 
Mr Arthur Wang, director of think tank Taiwan NextGen Foundation, said: "The timing (to cut ties with Taiwan) is clearly under Beijing's control. 
"The main objective is to give Taiwan a warning against President Tsai's meeting with Mr McCarthy."
Last August, then-US House Speaker Nancy Pelosi made a surprise visit to Taiwan, despite stern warning from China.
The Chinese military retaliated by launching its biggest-ever military exercises around the island.
MEETING UNLIKELY TO PROMPT HUGE CHINESE DRILLS
While there is concern that an unprecedented scale of People's Liberation Army (PLA) military drills awaits after Ms Tsai and Mr McCarthy meet, analysts think otherwise.
Professor Peng Jing-peng of the National Taiwan University said: "This meeting has much less impact because it's being held in the US, not in Taiwan. 
"So it's not going to be such a big crisis like the one last year."
Mr Wang agreed, adding that Beijing is unlikely to launch a new round of large-scale military exercise like last year, based on its past behaviour. 
"China has already taken a strong countermeasure by establishing ties with Honduras before the meeting," he added. 
"If Beijing conducts any additional military drills when the meeting takes place, it would only backfire (on the public sentiments)."
Taiwan's foreign ministry estimates that the island has hosted more than 100 foreign delegates since Mrs Pelosi's visit last year.
Many western high-ranking officials have seen visiting Taiwan and support for the self-ruled island as a badge of honour for democratic nations, and Beijing's strong warnings thus far have failed to deter them.
Despite losing Honduras, Taiwan has been gaining more international support from the US and other European countries in recent months.
The effects of China's "dollar diplomacy" to lure countries into building official ties with the country and sideline Taiwan appears to be waning.
"Taiwan has abandoned the strategy of competing with China in the contest of 'dollar diplomacy'," said Mr Wang.
"We hope to maintain good relations with every country, so that every country can see the good of Taiwan and support Taiwan."