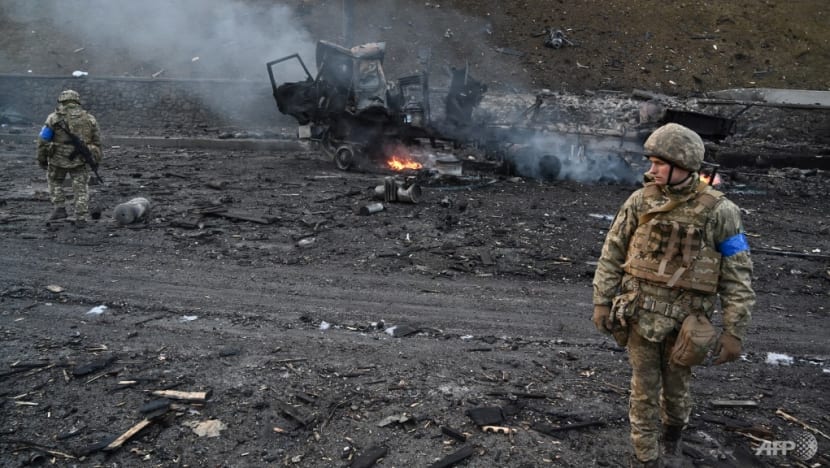 Russia and Ukraine met on Monday (Feb 28) for their first talks since the outbreak of war last week, with Kyiv demanding an "immediate ceasefire" as the number of refugees fleeing the country hit more than 500,000.
As the Russian invasion entered its fifth day, severe financial sanctions imposed by the West on Moscow showed their impact on financial markets, with the Russian ruble collapsing to a record low and the Russian central bank more than doubling interest rates to 20 per cent.
Follow our live coverage as we bring you the latest.