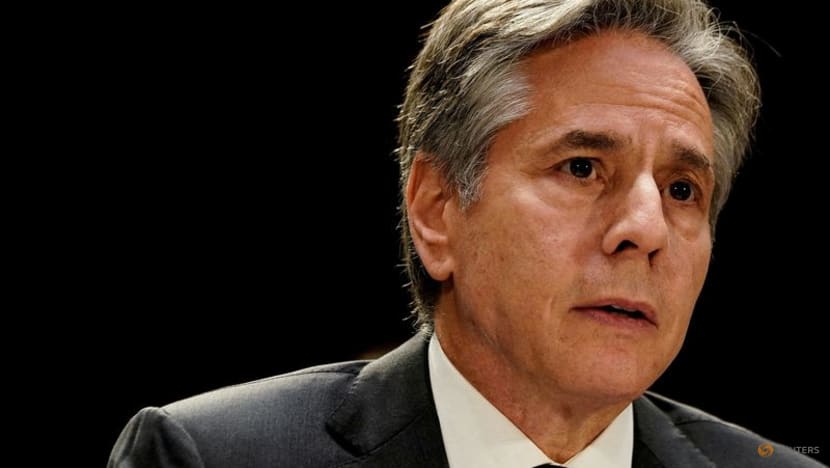 WASHINGTON: US Secretary of State Antony Blinken is planning to travel to China for talks in the coming weeks, a US official said on Tuesday (Jun 6), amid simmering tensions months after he cancelled a planned trip over a suspected Chinese spy balloon.
The official did not elaborate on the timing.
The State Department did not confirm any plans. "We have no travel for the Secretary to announce; as we've said previously the visit to the People's Republic of China will be rescheduled when conditions allow," deputy spokesman Vedant Patel said.
Bloomberg News first reported the planned visit.
Blinken cancelled a trip to Beijing in February after the United States said it spotted a surveillance balloon from China over the US.
The balloon was eventually shot down by a US military fighter aircraft shot down as it floated off the coast of South Carolina.
The US' top diplomat said he had told Wang Yi, director of China's Central Commission for Foreign Affairs, that the incident on the eve of his trip was an "irresponsible act" by China, but Washington remained committed to engagement and he would visit when conditions allowed.
In May, he said he was hopeful he could reschedule a visit to China this year.
"I think it's important ... that we re-establish regular lines of communication at all levels and across our government," he said in an interview with the Washington Post.
Ties between the world's two largest economies are strained over issues ranging from Taiwan and China's human rights record to military activity in the South China Sea.