How much does it cost to protect the elite? Harry and Meghan spend US$8,000 a day
Think the Sussexes are spending a lot on personal protection? These are the security costs of Jeff Bezos, Kylie Jenner, Larry Ellison, Mark Zuckerberg and Sundar Pichai.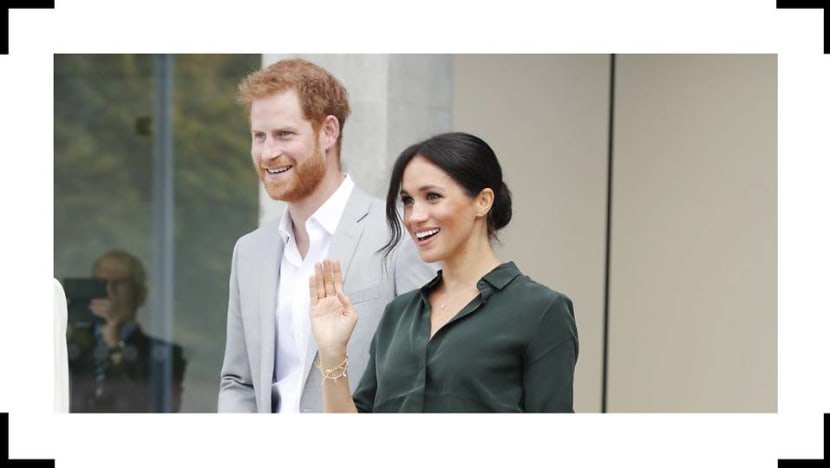 The issue of Prince Harry and Meghan Markle's security arrangement and who will pay for it has been a topic of speculation and debate since the couple announced their decision to leave their senior royal roles behind last year.
The Duke and Duchess of Sussex were originally guarded by royal protection officers, which are sourced by the Metropolitan Police and funded by British taxpayers. But as they left their roles and moved to Canada and subsequently Los Angeles, California, concerns have been raised about who will be footing the security bills, with US President Donald Trump publicly tweeting that it will not be absorbed by the US government.
The Sussexes then confirmed through a spokesperson that security arrangements would be privately funded. Now, as the couple resides in Hollywood producer Tyler Perry's S$25.3 million mansion in Beverly Hills, it has been reported that they will temporarily be protected by security firm Gavin de Becker and Associates, which is already employed at the house as part of Perry's security team.
A well-known celebrity protection company, it has claimed to protect "over 90 of the world's most prominent families and at-risk individuals" including Amazon's Jeff Bezos, and the likes of Hollywood stars Elizabeth Taylor, John Travolta, and the Beckham family.
The Times estimates that the security bill for Harry and Meghan could run up to £7,000 (approximately S$12,232) a day or £2.5 million a year, based on the company's charges. This would include a team of six bodyguards working in rotation – with four in the day and two at night.
While the figures may seem shocking, they are definitely not the ones spending the most on security. We take a look at how much it costs to protect the rich and famous.
JEFF BEZOS
Amazon spends US$1.6 million (S$2.23 million) a year to protect its founder and CEO – a sum that has remained unchanged since 2012 despite his growing wealth. Currently estimated to be worth US$149.2 billion, the world's richest man also has bulletproof panels installed in his Seattle office, which amounted to US$180,000 of the e-commerce company's security spend last year.
However, this doesn't include the amount that Bezos spends himself for his personal security, which is not made public. His personal security chief is none other than celebrity protection expert Gavin de Becker, who was famously deployed by Bezos to investigate the leak of his intimate texts to former TV anchor and current girlfriend Lauren Sanchez last year.
KYLIE JENNER
Kylie Cosmetics founder Kylie Jenner may have been dropped from Forbes' Billionaires List, but she's definitely got a security bill fit for a billionaire. As revealed by her father Caitlyn Jenner on the reality TV show I'm A Celebrity… Get Me Out Of Here! last year, the Kardashian family member spends between US$300,000 and US$400,000 a month on security, which amounts up to US$4.8 million a year. Jenner's net worth is estimated to be US$900 million after Forbes' latest amendment.
LARRY ELLISON
With an estimated net worth of US$67.5 billion, Oracle co-founder and CTO Larry Ellison is the world's fifth-richest man. The software firm reportedly pays US$1.6 million a year for the protection of Ellison and to maintain security his primary residence, speculated by Forbes to be his "Japanese-style Woodside, California estate with its koi pond and tea house". According to SEC filings, the tech entrepreneur is responsible for the purchase and installation of security equipment for his home as well as its maintenance.
MARK ZUCKERBERG
Facebook founder Mark Zuckerberg's security costs amounted to US$23.4 million last year, including a pre-tax allowance of US$10 million for the CEO and his family, and US$2.9 million for the use of private jets. The price to protect Zuckerberg has surged through the years, skyrocketing from US$7.3 million in 2017 to US$22.5 million in the wake of the Cambridge Analytica scandal.
The costs are paid by Facebook, with the social media giant writing in its 2018 filing that "he is synonymous with Facebook, and as a result, negative sentiment regarding our company is directly associated with, and often transferred to, Mr Zuckerberg."
SUNDAR PICHAI
Google reportedly spent US$1.2 million in security costs on its CEO Sundar Pichai in 2018, almost double the amount of the US$680,000 spent protecting him in 2017. The increase in expenditure came three months after a 39-year-old woman shot three people and then killed herself at the YouTube headquarters in San Bruno, California. Pichai, who became the CEO of Google's parent company Alphabet Inc. in December, was granted a US$240 million stock package, as well as a US$2 million annual salary for 2020.