From clicks to conversions: How do brands elevate the consumer experience?
Shopee's new digital retail initiatives aim to empower brands and consumers in the long run.
It's no secret that the last two years of pandemic living have accelerated the shift towards online shopping. Consumers have come to rely on online retail channels to buy everything, from groceries to skincare and luxury goods.
In tandem with this shift, online retail platforms like Shopee Mall are experiencing exponential growth. Over the last two years, the number of users shopping at least once a month on Shopee Mall has increased by eight times.
Brands that have consistently invested in growing their online presence and customer engagement are already seeing tangible results. Five brands – L'Oréal Group, OPPO, realme, Samsung and Xiaomi – have unlocked new milestones of at least US$100 million (S$134 million) in gross merchandise value (GMV) on Shopee, and more brands are set to achieve this in the coming year.
Online merchants and platforms that can deepen customer engagement are well-placed to retain and grow this base of digital consumers. To create lasting customer engagement, e-commerce platforms are constantly evolving and offering merchants an increasingly broad range of tools and services.
AN ENHANCED RETAIL EXPERIENCE
At the Shopee Brands Summit 2022 held last month, chief operating officer of Shopee, Mr Terence Pang, revealed that the majority of brand partners on Shopee Mall have more than doubled their GMV year-on-year. To grow that momentum, Shopee will be launching new initiatives to support brands in four main areas:
1. Always-on marketing: Driving brand discovery
Monthly double-digit and payday campaigns have proven to be a huge draw for shoppers and a strong revenue driver for brands.
While consumers typically look forward to the biggest shopping events year-end, Shopee is taking this a step further by pioneering a mega shopping event in the first half of the year on 3.15 (Mar 15) to inject more shopping excitement and deals. Brands can benefit from the heightened demand and marketing visibility spread more evenly across the year.
Shopee is also hosting a sampling channel to help brands in the FMCG (fast-moving consumer goods), Beauty, as well as Toys, Kids and Babies categories attract new shoppers. Shoppers will be able to buy sample-sized products while receiving store vouchers to incentivise subsequent purchases.
This approach tackles the challenge of consumers being hesitant to buy products that might turn out to be unsuitable due to personal preference. Sampling helps to drive brand discovery and conversion. Brands that took part in the pilot during last year's 12.12 event saw up to 90 per cent of new buyers.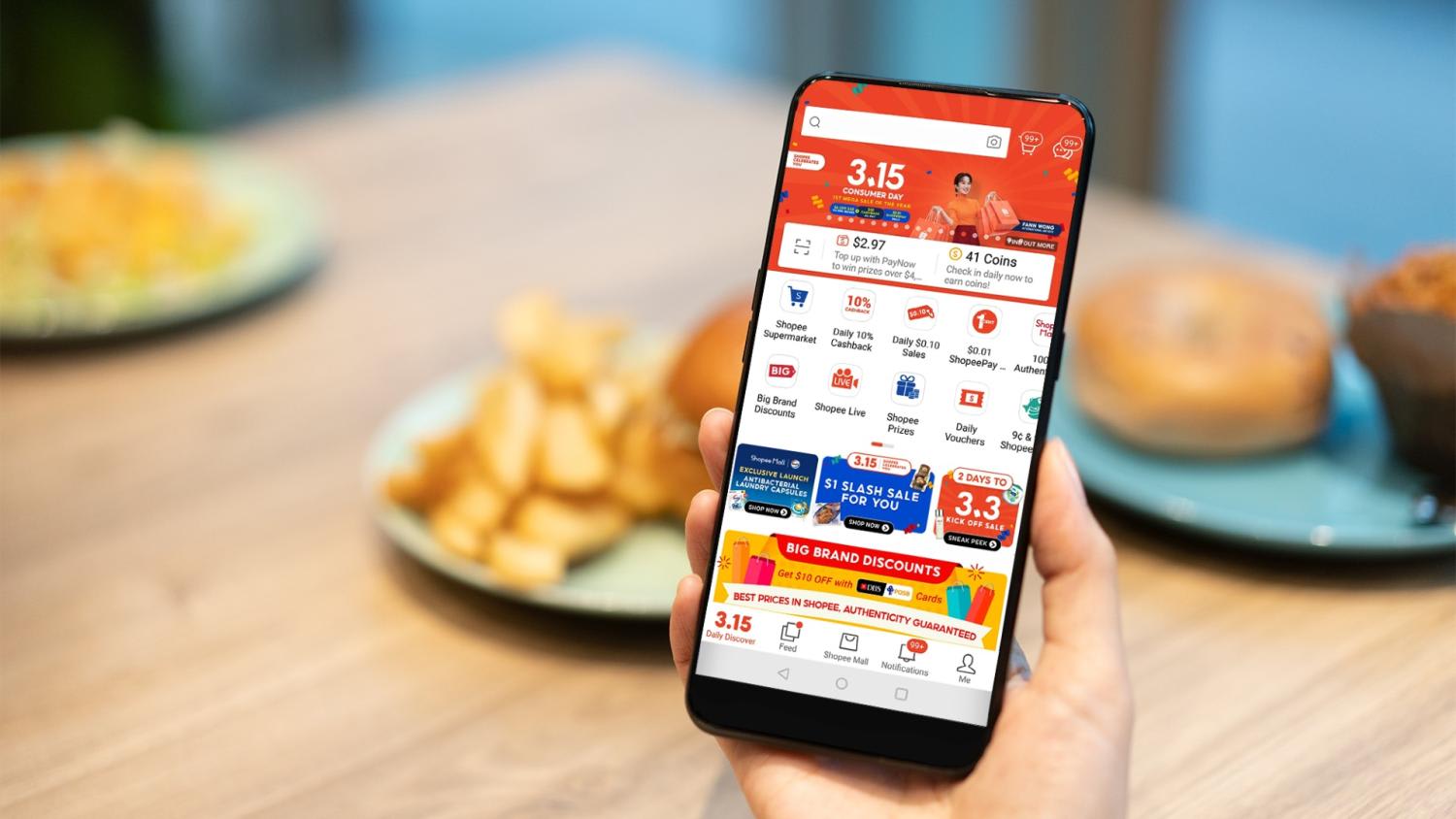 2. Personalisation: The key to greater customer retention
Offering good online deals is one way to get customers in the virtual front door. Retaining these customers requires greater personalisation and engagement. The effort, however, is worth it.
According to research published by management consultancy Bain & Company, a 5 per cent increase in customer retention produces an increase in profit by more than 25 per cent. The operating costs of serving repeat customers usually decline over time, and these customers also tend to refer other potential customers to the company.
To help offer customers personalised experiences, Shopee uses technologies like artificial intelligence and augmented reality (AR).
For instance, Shopee BeautyCam, an AR-enabled makeup tool, lets customers try colour shades virtually. BeautyCam is used by more than 10 beauty brands, including Etude House, Revlon, L'Oréal Group brands such as Maybelline, L'Oréal Paris, 3CE and IT Cosmetics.
"For consumers, online portals like Shopee are a great place for brand discovery. And consumers are demanding about their user experience. So, when BeautyCam sweetens this experience by letting them try different shades of makeup on themselves, it becomes a discovery service for the consumer, elevating the experience. We see much higher engagement levels and will soon be rolling out this service in skincare", said Ms Manashi Guha, L'Oréal's CPD general manager (SAPMENA region), during a panel discussion at the Shopee Brands Summit.
Brands can use Shopee's new Customer Intelligence Dashboard to glean insights on shopper demographics and customise the shopping experience accordingly. For instance, they can customise their in-app chat messages to target shoppers who have left items in their carts but may be waiting for vouchers before proceeding to cart out the items.
Strategies like these are needed as customer behaviour has evolved during the pandemic. More users are conducting more of their transactions online. While this is an opportunity for retailers, it is also a challenge – they are competing for consumers' attention in an increasingly crowded space. Brands that can tailor their approach to match a customer's interests stand a better chance of cutting through the clutter.
"Customer demands have changed now that people spend more time with their families and are working from home," said Mr Shankar Viswanathan, Procter & Gamble's senior vice president of Malaysia, Singapore and Vietnam, and e-business leader of emerging markets and APAC. "Data curated from shoppers' purchasing behaviour has allowed us to offer customised shopping journeys on Shopee Supermarket to meet evolving customer needs."
3. When online meets offline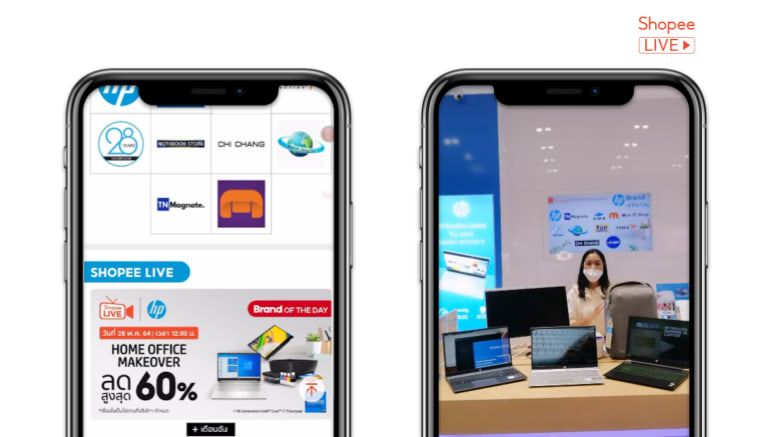 More firms are turning to online-to-offline (O2O) shopping experiences to better engage consumers across multiple fronts.
HP recently launched the HP Experience Center (X-Hub) in Kuala Lumpur where customers can visit the physical store to try and buy HP products. According to Mr Ng Tian Chong, managing director for greater Asia at HP, the flagship retail store merges the brick-and-mortar experience with livestreaming, tapping on platforms such as Shopee.
Shopee will partner HP on a launch campaign at X-Hub that gives consumers the chance to chat with HP Live advisors in their native languages via live video calls. Consumers can also watch livestreams of new product launches at the HP Virtual Showroom on Shopee.
4. It's all about consumer trust
To create a safer shopping environment and help brands build trust, Shopee will be giving partners under the Regional Champion Brands Programme priority consideration for pilot brand-protection initiatives, such as new tools to simplify and expedite submissions on brand-protection concerns.
This is in addition to the authenticity guarantee that Shopee Mall provides to customers when they buy direct from brands and authorised retailers. Over at L'Oréal, "transparency creates trust", said Ms Guha, who has observed a rise in consumption of healthy and sustainable beauty choices. "The online experience is at the heart of this change with ingredient and scientific information, reviews and influencer recommendations available at our fingertips," she added.
To better cater to this segment, L'Oréal embarked on a "test-and-learn" experience – introducing products to a small group of customers to better understand how they would be received – with Shopee.
L'Oréal has also taken to publicly sharing these ingredients on their product websites to nurture trust and transparency.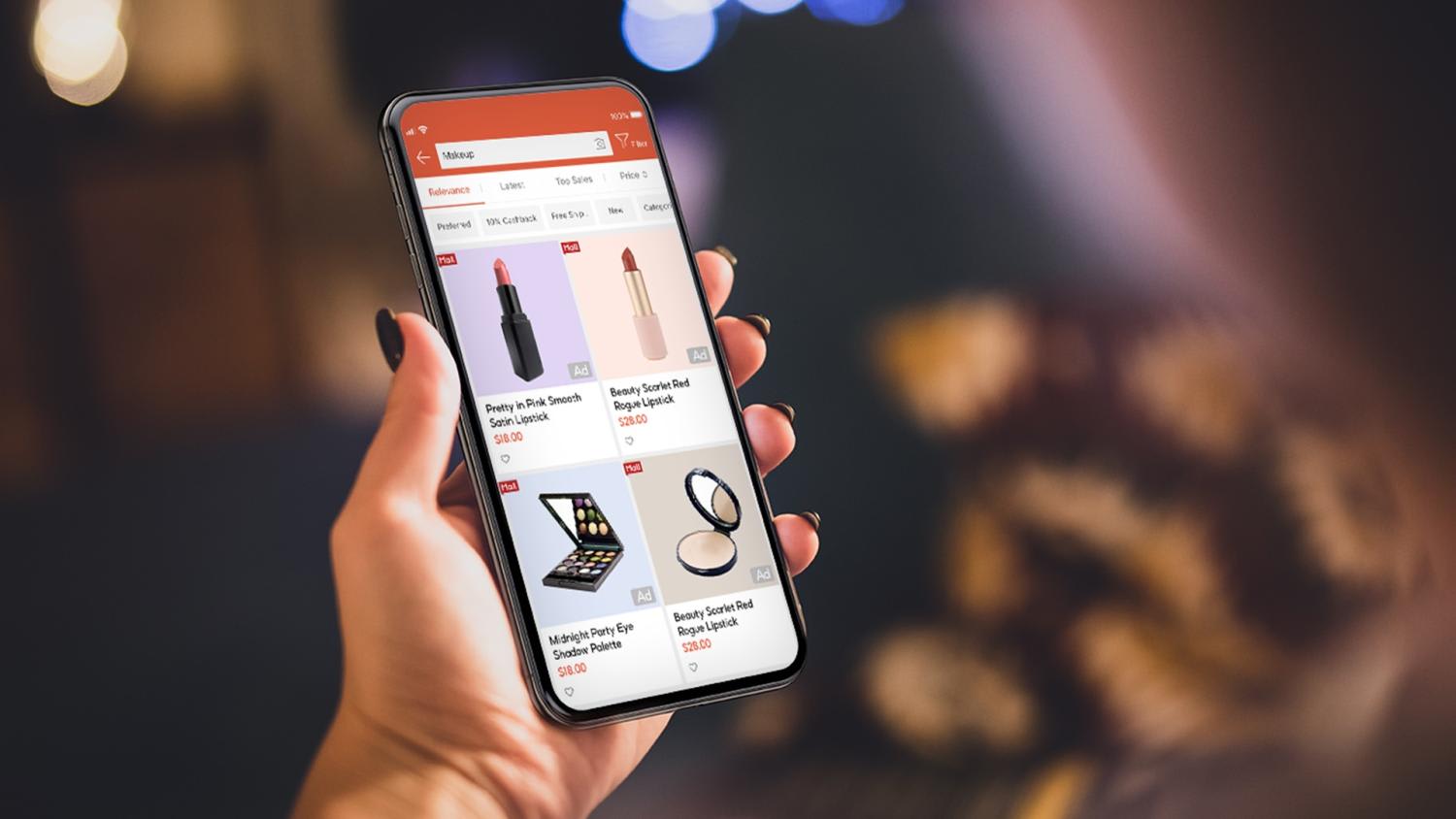 "Trust that our customers have placed in us has been the reason for our existence to this day, and maintaining this trust comes with great responsibility," said Mr Viswanathan.
While the need for building trust and lasting customer relationships hasn't changed, the tools to achieve these goals have grown in sophistication, making it easier for merchants to better meet and understand customer needs.
Said Mr Pang: "By working together with our brand partners, we will continue to expand and enhance our offerings, including Shopee Mall, to serve more customers and scale to greater heights together."
Get more insights on how you can reach new customers and grow your brand with Shopee.