File under 'E' for engaging, enabling and empowering
The National Library Board's structured training approach and inclusivity towards both customers and employees with disabilities are key to its Enabling Mark (Gold) accreditation.
The National Library Board (NLB) has long held a special place in knowledge-seeking Singaporeans' hearts, offering a treasure trove of books and resources to its members.
NLB has also sought to make its services and workforce more inclusive, and it has become a leader in providing scalable job opportunities for persons with disabilities. For these efforts, it was accredited with the Enabling Mark (Gold) by SG Enable, an agency dedicated to enabling persons with disabilities. The Enabling Mark is a national-level accreditation that benchmarks and recognises employers for their best practices and outcomes in disability-inclusive employment.
"Being accredited with the Enabling Mark (Gold) is a strong recognition of NLB's disability-inclusive employment and an affirmation of its disability inclusion advocacy over the years," said Mr Tan Ko We, assistant chief executive of SG Enable.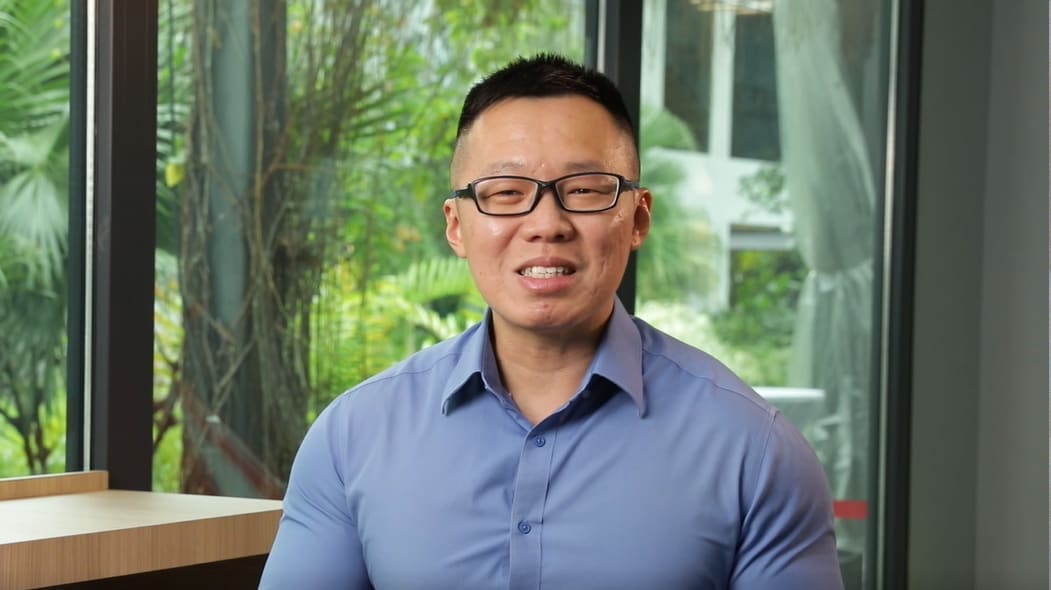 EQUALISING OPPORTUNITIES THROUGH STRUCTURED TRAINING
NLB has been hiring persons with disabilities since 1991, and currently has 31 employees with disabilities. Ms Catherine Lau, assistant chief executive of the Archives & Libraries Group at NLB, said that this is part of NLB's policy of simply hiring the best person for the job.
"Employing persons with disabilities helps to diversify the talent we have on board, which helps us to provide good services to our patrons in many ways," she explained. "As part of our upcoming LAB25 (Libraries and Archives Blueprint 2025), one of our focus areas is on enhancing NLB's role as an equaliser – exploring how libraries can bring opportunities to different segments of the population. Inclusive hiring is a very natural extension of this role."
In 2015, NLB set up a digital services centre with the Autism Resource Centre (ARC) at the Enabling Village to provide employment opportunities for persons with autism. It also has pre-employment programmes for these employees who work as library service assistants in public areas, such as the Lee Kong Chian Reference Library.
With the support of ARC job coaches and NLB staff, these training programmes offer an opportunity for employees with autism – who thrive with structure and routine – to acclimatise to working in a public-facing role and ensure that they do not feel overwhelmed. For those who work at the Lee Kong Chian Reference Library, certain work processes have been adapted to assist them in learning their jobs, such as developing a manual with visual aids to explain different steps.
From sorting and shelving books, employees have also progressed to performing equipment checks and working with different format collections.
"Having a structured training framework supported by good job-skill matches and reasonable job accommodations can go a long way in hiring, retaining and upskilling persons with disabilities," said SG Enable's Mr Tan. "This in turn gives persons with disabilities not only a sense of identity, but also purpose and social connectedness."
EMPOWERING EMPLOYEES AND LIBRARY USERS
The upcoming Punggol Regional Library is designed to be inclusive for persons with disabilities, including children. NLB partnered with organisations such as SG Enable to plan the services, facilities and programmes for the library branch, which include a specially designed calming room for people with autism, and accessible programmes for those who are hard of hearing or have low vision.
"As nodes of learning and literacy, it is crucial that public libraries are inclusive and accessible to everyone, including persons with disabilities," said Mr Tan.
"NLB's commitment to disability inclusion is observed not only among the leadership team, but also among the staff in their continuous improvement in service delivery for library users, such as offering disability-friendly library services to persons with disabilities, training frontline staff with disability knowledge and incorporating inclusive build and design features in new libraries."
NLB actively engages its employees with disabilities to gather feedback on the inclusive-technology prototypes brought in for Punggol Regional Library.
Librarian Kweh Soon Huat, who uses a wheelchair and is blind in one eye, is one of NLB's employees who is studying how to make Punggol Regional Library as accessible as possible for persons with disabilities.
Mr Kweh said: "I do research work for new services that we can introduce, such as observing how persons with disabilities interact with assistive technology. I also do research on the heights of different motorised wheelchairs, which will help guide us in the design of furniture and services."
"Soon Huat has also been helping to make visits to libraries as stress-free as possible for persons with disabilities by making wheelchair-friendly routes available," said his supervisor, Ms Verena Lee, assistant director of Woodlands Regional Library.
Mr Kweh, who has worked at NLB since 1991, believes that inclusive hiring levels the playing field for persons with disabilities. "It will also benefit organisations by conveying the message to staff and the public that they are progressive and inclusive, as they are willing to adapt work processes and improve accessibility for these employees."
As Mr Kweh and his colleagues prepare for the opening of the Punggol Regional Library, Ms Lau added that NLB's attainment of the Enabling Mark (Gold) acts as an affirmation of its disability inclusion efforts: "With this recognition, we hope to encourage more persons with disabilities to visit our libraries for an inclusive and enjoyable experience."
Be accredited for your organisation's efforts in building a disability-inclusive workplace by applying for the Enabling Mark.
Find out how other employees have benefitted from NLB's inclusive hiring practices.