How to reach your financial goals at every life stage
An expert shares tips on how Gen Zs, millennials and Gen Xs can better manage, grow and protect their money.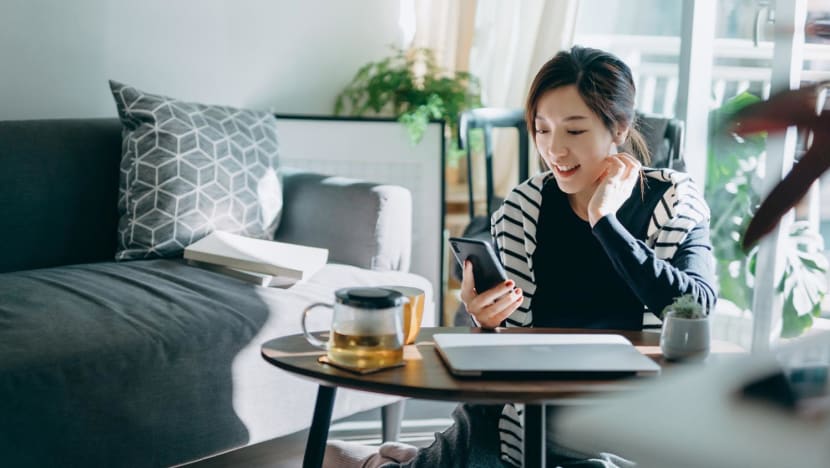 Every generation may have different views about money, but there's no doubt that having financial security provides peace of mind.
Unfortunately, there's no set path when it comes to reaching one's financial goals – each individual journey depends on a slew of variables relating to one's life stage, circumstances and aspirations. However, there are some guiding principles that may help one move closer towards financial independence. Ms Lorna Tan, head of financial planning literacy at DBS Bank, shares some tips for Gen Zs, millennials and Gen Xs. 
GEN Z: EARLY PLANNING, SMART SAVING
According to Ms Tan, there are three milestones Gen Z Singaporeans can work towards – achieving excess of the prevailing CPF Full Retirement Sum at age 55, having a fully paid-up home, and establishing multiple retirement income streams by retirement. 
Underpinning these goals is the need for early planning. Said Ms Tan: "With an end goal in mind, work backwards to see how much you need to save or invest each month to reach your target. Constantly review and adjust your plans, especially when life circumstances change." 
Start by saving consistently and spending wisely. Once you have saved enough for emergencies (comprising at least three to six months' worth of emergency savings; 12 months if you work in the gig economy), you can start investing with the surplus cash, added Ms Tan. 
For instance, a savings plan like DBS Invest-Saver can help kickstart your investment journey by allocating a fixed amount each month into an exchange traded fund (ETF) or unit trust of your choice. "This approach, also known as dollar-cost averaging, allows you to invest in a basket of stocks over a period of time, which could help diversify risks as compared to investing in a single stock," she explained. 
Amid economic headwinds, she advises Gen Zs to set aside emergency savings as soon as possible, upskill using SkillsFuture credits, and mitigate risks via an affordable health insurance plan such as DBS ProtectFirst. 
"Gen Zs can tap on the Plan tab in the DBS/POSB digibank app to set up a robust budget to efficiently manage cashflow and close money gaps," said Ms Tan. 
MILLENNIALS: IDENTIFY PRIORITIES, MAINTAIN CONSISTENCY
Aged between 27 and 42, millennials find themselves at a juncture where they are building their careers while juggling numerous financial responsibilities. "Having a raft of commitments highlights the importance of planning early, budgeting well to manage cashflow, having adequate protection and investing wisely to achieve short-, mid- and long-term goals," said Ms Tan.
For millennials, having sufficient emergency savings and positive cashflow is paramount – this paves the way for investing to make your money work harder for you. 
To help combat inflation, Ms Tan recommends placing savings in a high-liquidity, high-interest savings account like the DBS Multiplier Account. DBS also works with clients to invest idle cash by offering a range of investment products for varying risk appetites and investment needs. These include DBS Invest-Saver, digiPortfolio, ETFs and unit trusts.
For those with higher aspirations, such as owning a luxury car or private property, astute planning – which includes accounting for inflation – is imperative. Millennials can set savings targets to work towards, and even stress-test finances by adjusting the inflation rate by accessing the Plan tab on the DBS/POSB digibank dashboard. 
"Adopt a comprehensive approach when working out your financial objectives. If having higher aspirations means moving your retirement goalpost to a later stage, do evaluate if the trade-off is worth it," said Ms Tan.
GEN X: BALANCING FAMILY NEEDS AND RETIREMENT 
Gen Xs, particularly those who are parents, should work on taking care of the family and planning for retirement in tandem. Ms Tan shared that a common pitfall for many parents is placing their children's needs ahead of theirs. 
"It is not selfish for parents to consider their own retirement requirements early. In fact, planning for our future, as we plan for our kids', will lead to more sustainable outcomes in the long term," she said.
There are also Gen Xs who have yet to begin the retirement planning process, while others think that they lack the financial means to do so. "For these two groups, retirement planning starts with understanding the lifestyle they desire and working out the steps needed to get there," Ms Tan advised.
Digital tools like the DBS Retirement Calculator and the Map Your Money feature in DBS/POSB digibank's Plan tab can help one work out key numbers, and take into account factors such as inflation and one's unique financial situation.
"By leveraging the Plan tab in the DBS/POSB digibank app, you can also project your current savings, income and investments up to retirement age. Thereafter, you'll have clarity if that's enough to meet your required basic spend, plus anything else on top for all your retirement years," Ms Tan explained.
She also highlighted the importance of building multiple income flows – comprising guaranteed and non-guaranteed streams – to fund your expected retirement expenses.
For many Singaporeans, CPF is the foundation of their retirement plans. As such, it is prudent to optimise CPF schemes so that you can receive higher monthly payouts for life, such as through topping up one's CPF savings and leveraging the attractive interest rates.
In addition, consider financial products such as endowment insurance, whole life insurance offering income, and retirement income insurance plans to round out retirement planning based on your needs. Added Ms Tan: "DBS RetireSavvy, for instance, is Singapore's first flexible digital retirement plan. It allows policyholders to update retirement income rate, income payout period and/or defer retirement age even during the policy term."
When all is said and done, financial literacy is still a lifelong journey and there's no sure-win formula to financial security. "Continue to upgrade your financial know-how and seek investment opportunities. Doing so will empower you to make informed decisions and pick out the most suitable tools," said Ms Tan. 
Ride out the tides of inflation and hit your financial goals at every stage of life with DBS and POSB. 
Terms and conditions apply for all products mentioned in this advertorial. SGD deposits are insured up to S$75,000 by the Singapore Deposit Insurance Corporation. 
This article is for general information only and should not be relied upon as financial advice. Any views, opinions or recommendation expressed in this article does not take into account the specific investment objectives, financial situation or particular needs of any particular person. Before making any decision to buy, sell or hold any investment or insurance product, you should seek advice from a financial adviser regarding its suitability. All investments come with risks and you can lose money on your investment. This advertisement has not been reviewed by the Monetary Authority of Singapore.