The Inclusive Business Forum: Why workplace disability inclusion matters to organisations
Inclusive hiring practices can result in greater customer-centric thinking, more purpose-driven employees and stronger organisational resilience.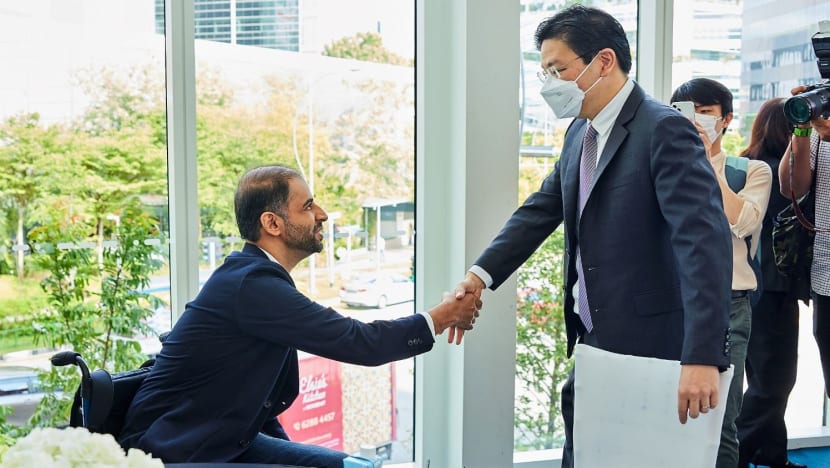 The future workplace is one where disability-inclusive hiring isn't filed under corporate social responsibility. Instead, inclusive hiring is a key part of talent acquisition and valued as a sustainable business solution.
These insights were shared at the recent Inclusive Business Forum (IBF) 2022 organised by SG Enable, the focal agency for disability and inclusion in Singapore.
Themed "The Future of Work: Building Business Resilience and Growth", the forum saw business leaders and professionals discuss the benefits and best practices in disability-inclusive employment, along with the support available from SG Enable and their partners.
Speaking at IBF as its guest of honour, Deputy Prime Minister and Minister for Finance Lawrence Wong noted that while there has been progress in the employability of persons with disabilities, more can still be done to ensure everyone can participate fully in the progress of our nation.
DPM Wong stressed the importance of employers and community groups working alongside the Government and contribute ideas to the ongoing Forward Singapore exercise on how Singapore can become more inclusive and supportive of persons with disabilities: "This is how we are refreshing and strengthening our social compact – it's about how each of us – as individuals, community organisations or employers – can contribute in some way to the common good. It's about how all of us can come together to take on the shared responsibilities of caring for the more vulnerable segments of our society."
THE INCLUSIVE HIRING ADVANTAGE
In his closing remarks at IBF, Mr Eric Chua, Senior Parliamentary Secretary, Ministry of Social and Family Development and Culture, Community and Youth, urged businesses to continue to do more to implement disability-inclusive practices.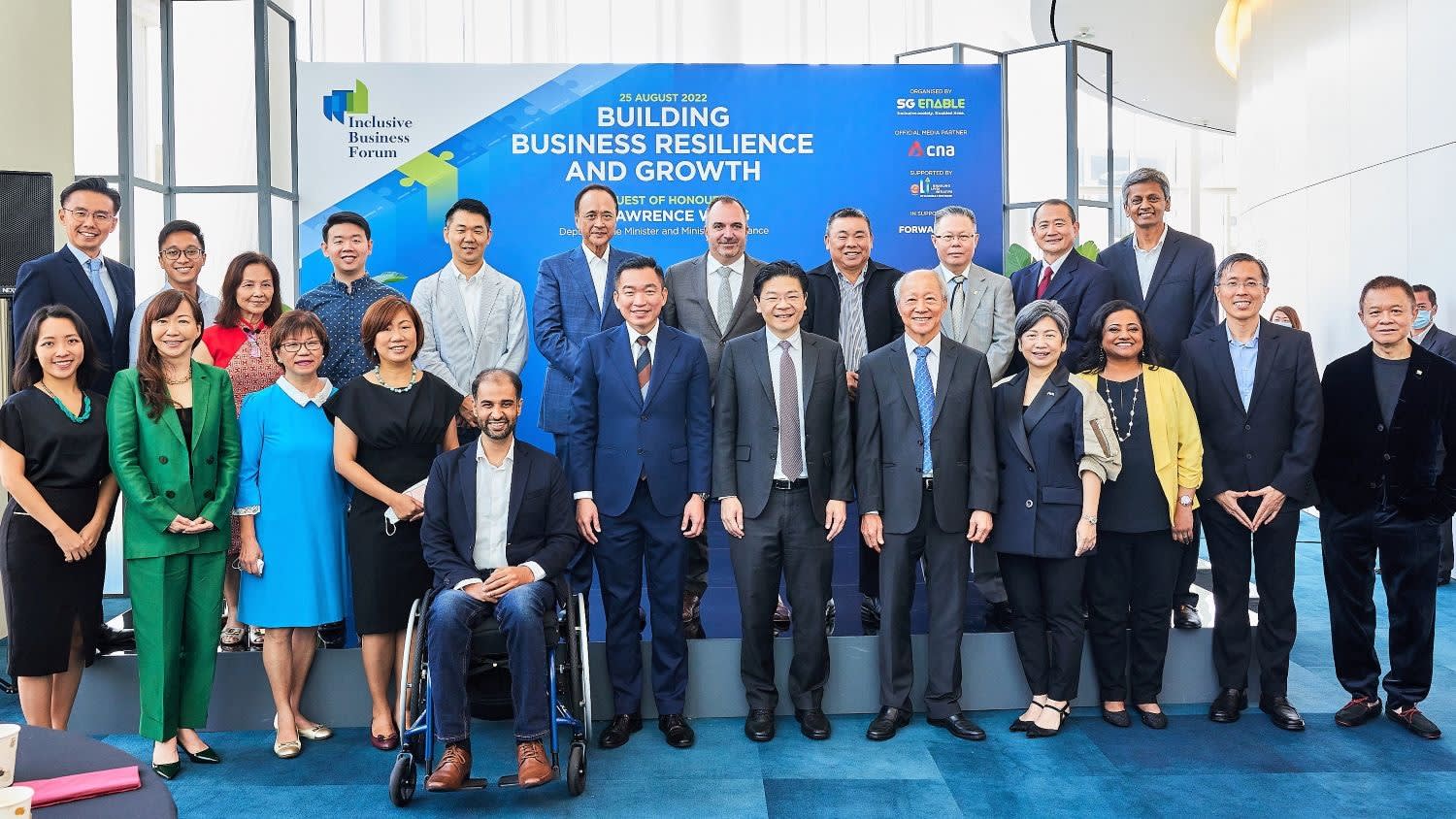 He added, "The Enabling Masterplan 2030 has set an aspirational target to raise the employment rate of persons with disabilities. Businesses play an important role to help us get there."
Ms Ku Geok Boon, SG Enable's Chief Executive Officer, agrees that hiring persons with disabilities is a business imperative that builds organisational resilience.
Referring to SG Enable's commissioned study on how a disability-inclusive workforce can offer organisations a competitive advantage, Ms Ku said: "We hope the positive findings will embolden organisations to take the first step in working with us to embark on this meaningful journey of hiring persons with disabilities. They are integral members of society with unique strengths, and who can contribute meaningfully when the focus is on their abilities."
The study found four key benefits of a disability-inclusive workforce.
The first is having more purpose-driven employees. When an employee's purpose and values are aligned with their organisation, they not only perceive the leadership as being more purpose-driven, but also take greater pride in their workplace.
This sense of purpose, according to Mr Nakul Gaur, director of customer experience and user growth at Unilever Singapore, is a key driver behind the organisation's business model. Delivering the keynote address at IBF, he said: "It is founded on three fundamental beliefs: Brands with purpose grow, companies with purpose last and people with purpose thrive."
Secondly, organisations are perceived to have a more innovative and learning-oriented culture when they engage in disability-inclusive hiring.
Thirdly, organisations benefit from simpler, digitally-enabled processes. The need to integrate persons with disabilities into the workforce and workflows provides motivation for organisations to simplify systems and digitalise them where needed.
The last benefit is greater customer-centric thinking. Organisations that employ persons with disabilities can gain greater insights into products and services that resonate with customer segments that may have been previously overlooked.
FOCUS ON ABILITIES
Ms Denise Phua, the Mayor of Central Singapore District and President of Autism Resource Centre, said a whole-of-society approach is critical to ensure sustainable and effective inclusive employment.
Said Ms Phua: "Beyond saying 'yes' to inclusive hiring, employers need to be willing to rethink and re-design job scopes when necessary. Employees must be aware of their strengths and areas needing support and be willing to put in the effort to be good contributors at work. The future of inclusive employment is full of potential and excitement. But it will take all of society to make it happen."
Learn more about the Enabling Mark, and how organisations can signal their commitment to disability-inclusive hiring through the President's Challenge Enabling Employment Pledge, and receive support from SG Enable in their inclusive hiring journey.