Mercedes-Benz revs up to sustainable mobility
With its holistic environmental roadmap Ambition 2039, the future of emissions-free motoring could arrive sooner than we think.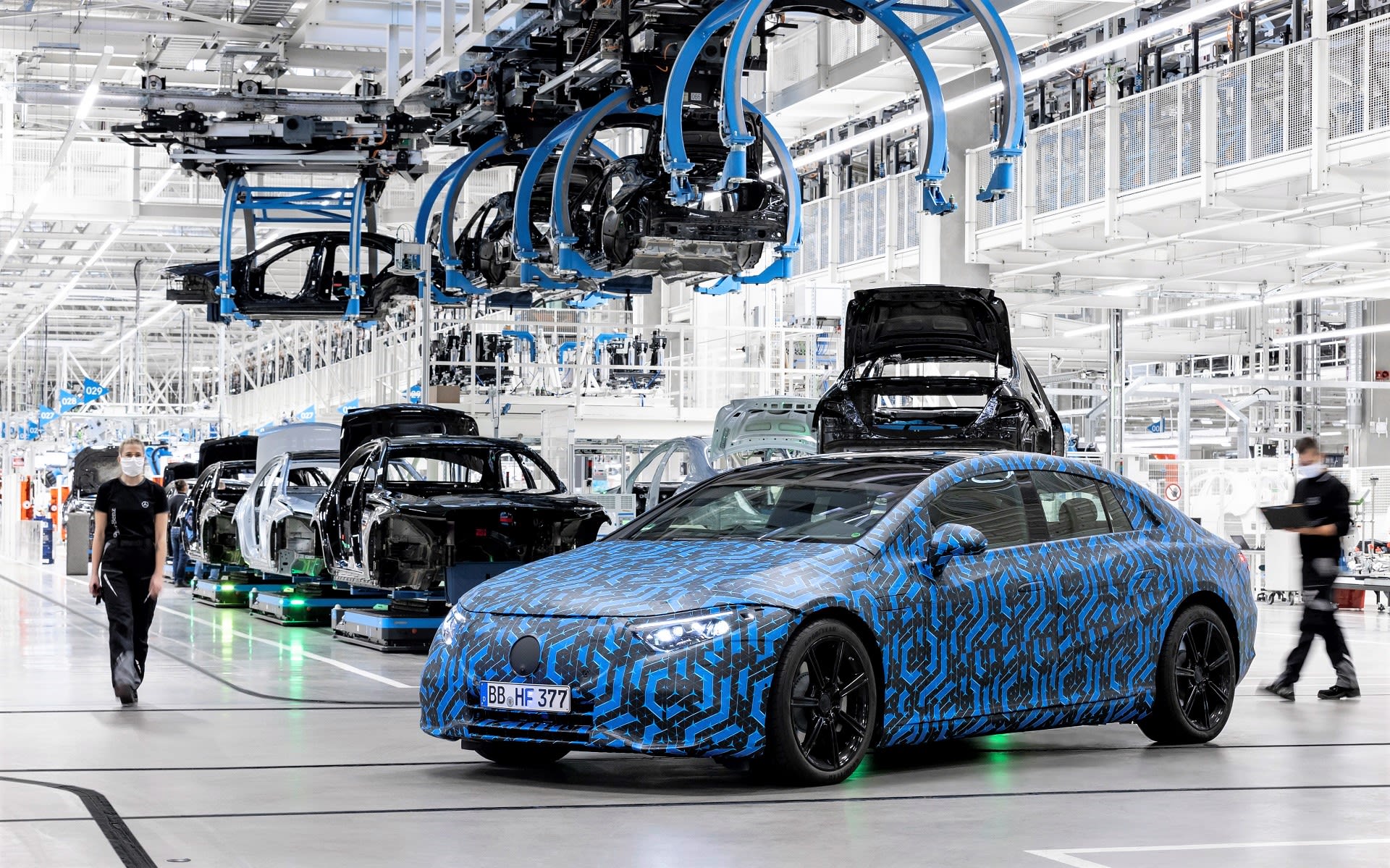 What kind of world do you envision two decades from now? Whatever comes to mind, whether we race into a future of sustainable development and harmony with the environment, or one that we come to rue, will be decided by what we do today.
That applies to the individual, but it's also up to corporations to take the lead in investing in the kind of tomorrow that we all want to see.
For Mercedes Benz, its holistic environmental roadmap – Ambition 2039 – has guided its strategy and direction since 2019. The goal? Emissions-free mobility. By 2039, Mercedes-Benz has set itself the target of a completely carbon-neutral car fleet. 
This means cleaning things right down the value chain: From the way tomorrow's vehicles are driven to the way they are built, and even in the way suppliers do business with Mercedes-Benz to help ensure an ethical supply chain. To do this, the manufacturer holds its suppliers accountable to a variety of standards including working conditions, upholding human rights, environmental protection and safety.
ACTING TODAY FOR A CLEANER TOMORROW
The journey to 2039 is well under way. By 2022, for example, Mercedes-Benz factories worldwide will use only electricity from renewable sources thanks to a green power supply contract that obtains energy from solar, wind and hydro sources.
This includes part of a solar park near Ingolstadt that has 24 wind farms and more than 200 wind turbines. According to Mercedes-Benz, the energy sourced from this plant alone is approximately equal to the amount of electricity consumed by 65,000 households annually.
Also by 2039, the entire range of Mercedes-Benz cars will be electrified, meaning electric power will enhance combustion engines to wring maximum efficiency from them.
The journey to sustainable mobility is succinctly summed up in two letters: EQ. With those letters representing the new technology at the core of Ambition 2039, Mercedes-Benz envisions a three-track approach to an emissions-free destination.
This fits in nicely with the Singapore Green Plan 2030. Measures include the abolishment of the sale of new diesel cars and taxis from 2025, and to have eight electric vehicle (EV) ready towns with chargers at all HDB carparks by the same year.
By 2030, the plan calls for all new car and taxi registrations to be cleaner-energy models by 2030, and to phase out vehicles with internal-combustion engines by 2040. 
A THREE-PRONGED APPROACH TO ONE GOAL
At Mercedes-Benz, the first track to a sustainable future involves electrified combustion engines, while the second track is all about plug-in hybrid EVs. The third, and possibly most exciting track, has all-electric vehicles and even fuel-cell models.
Offering different pathways encourages cleaner mobility but doesn't force it. Where combustion still rules, electrified engines improve efficiency. For drivers eager for a taste of electric mobility but who aren't quite sure if they are ready, plug-in hybrids offer enough pure electric range for daily use, but with combustion power as a backup for longer journeys.
And for drivers ready to embrace a new experience of sustainable mobility, the Mercedes-EQ family of pure electric cars shows just how exciting the future is. This three-track approach means the decision belongs to the Mercedes driver, while Mercedes itself is committed to flexibility.
In Singapore, the manufacturer already offers mild hybrid and PHEV (plug-in hybrid electric vehicle) models and recently launched the EQC, its first full-production EV to be offered here. This SUV will soon be followed by the EQA compact crossover. 
Available in four different equipment lines – Progressive, Electric Art, AMG line and Edition 1 – the EQA offers a stylish take on electric motoring. 
The Progressive line includes two 10.25-inch displays that form a widescreen cockpit. The Electric Art interior offers back-lit trim as well as rose gold highlights in the air vents and upholstery, which uses partially recycled materials.
The AMG Line has AMG-specific components like the front apron and black panel radiator grille. Inside, AMG Line cars have sports seats and a multi-function sports steering wheel. The Edition 1 is available for a limited period and combines elements of the Night Package with elements of AMG bodystyling like the 20-inch AMG wheels in a matt copper finish.
Other EQ series models including the EQS (which will use the manufacturer's newly developed EV platform), EQB and EQE are waiting in the wings. 
Flexibility also means the ability to increase the pace of change if need be. "The EV shift is picking up speed – especially in the luxury segment, where Mercedes-Benz belongs," said Mr Ola Kallenius, chairman and chief executive of Mercedes-Benz parent Daimler.
ALL-ELECTRIC DREAMS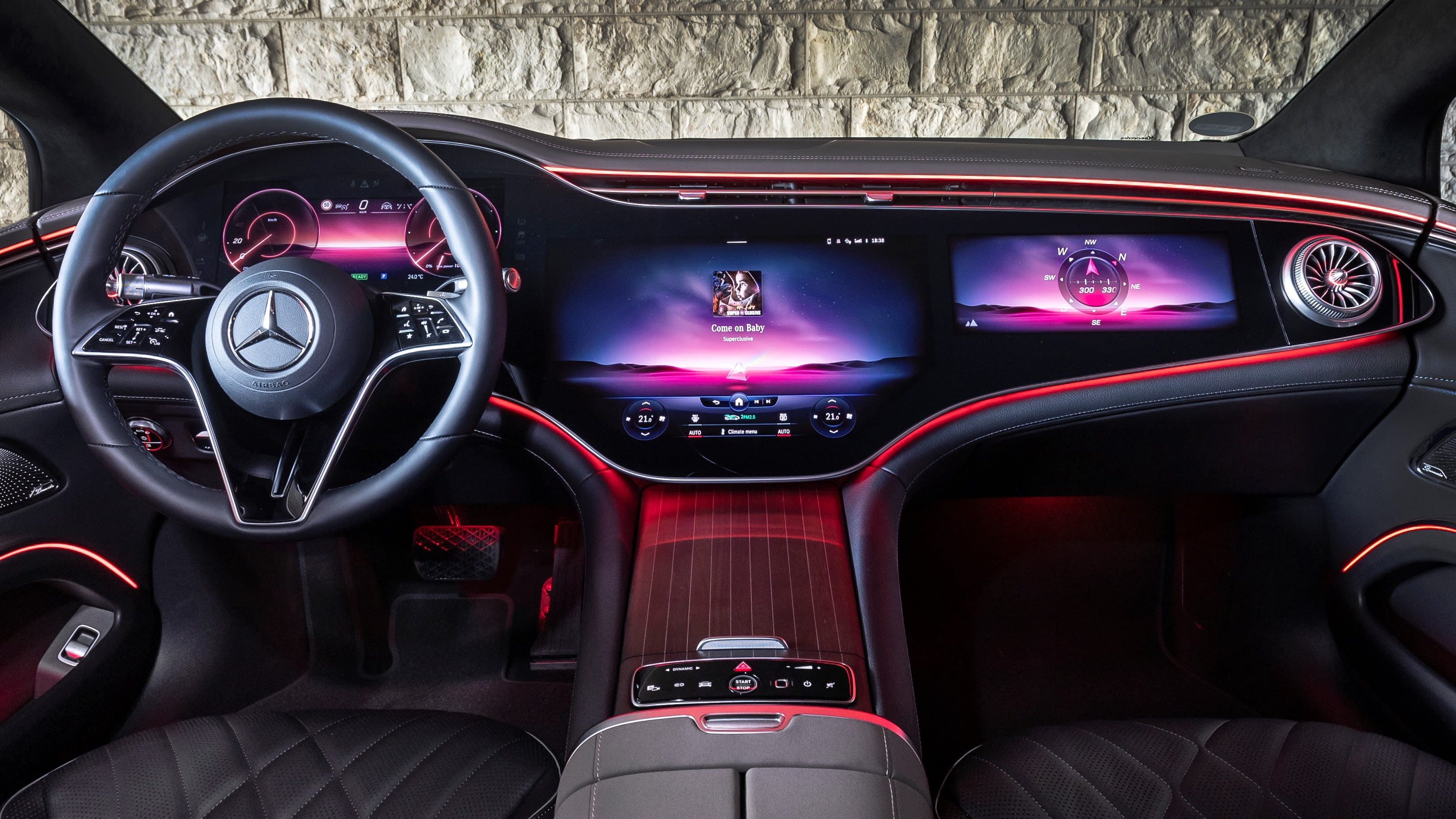 With one eye firmly on Ambition 2039, Mercedes-Benz has another eye on becoming an all-electric brand by 2030. 
"The tipping point is getting closer," said Mr Kallenius. "We will be ready as markets switch to electric-only by the end of this decade."
That will involve heavy investment in new EVs, building battery plants and even having a foot in battery recycling centres. 
For instance, the manufacturer is exploring reusing batteries from plug-in or electric vehicles in stationary energy storage systems, which are less demanding. Mercedes-Benz estimates that the batteries can be used for an additional 10 years, increasing their economic value while decreasing the use of resources.
All told, Mercedes is committing €40 billion (S$64 billion) to reinventing itself for the future.
"We need to move the debate away from when you build the last combustion engine because it's not relevant," Mr Kallenius said. "The question is how quickly can you scale up to being close to 100 per cent electric – that is what we are focusing on."
By 2025, the company expects full-electric and hybrid-electric cars to make up 50 per cent of its sales, earlier than its previous forecast of 2030.
A world with emissions-free mobility might arrive sooner than we expect. Especially if we want it to.
Find out more about Mercedes-Benz's plans for a sustainable future.