Moomoo Singapore's robust growth underpins the importance of wealth management in attaining financial freedom
The digital brokerage reveals that 25 per cent of Singaporeans between the ages of 20 and 70 are using the platform to grow their wealth.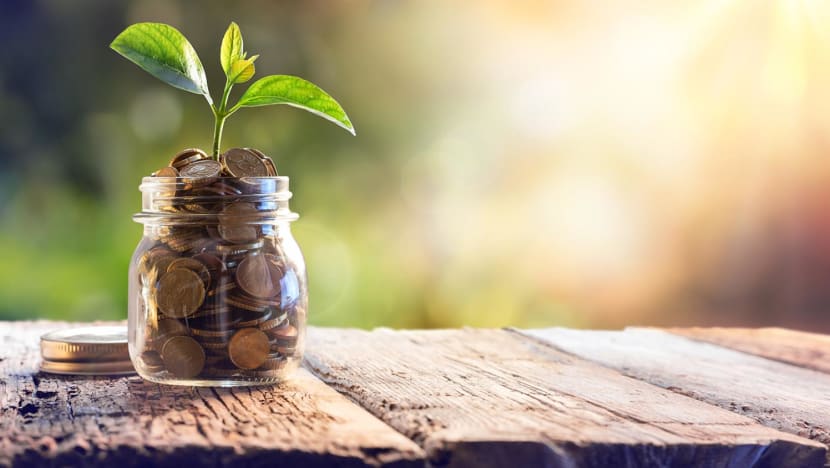 Financial technology – along with the investment landscape – has undergone rapid advancements in recent years. Investing in capital markets is now more accessible and affordable than ever before, thanks to fintech companies such as Moomoo Singapore, whose cutting-edge technology has made the journey towards financial independence attainable for the everyman.
Founded with a mission to make investing easier than before, the digital brokerage has made remarkable progress since its inception two years ago, with a recent announcement showing that 25 per cent of Singapore adults between the ages of 20 and 70 are now moomoo users.
In its fourth quarter last year, Moomoo Singapore's asset under management for its wealth management business in Singapore grew by 64.2 per cent quarter-over-quarter. In the same quarter, Moomoo Singapore's parent company, Futu Holdings, recorded an increase in adjusted net profit to US$130 million (S$173.2 million), up 90.2 per cent year-on-year. In addition, Moomoo Singapore became the first digital brokerage to receive all five memberships from the SGX Group for the securities and derivatives markets last year. 
Mr Gavin Chia, managing director of Moomoo Singapore, said: "Moomoo Singapore's impressive performance and growth in 2022 and the fourth quarter demonstrate our commitment to meet local investors' evolving investment needs. Since the second half of last year, Moomoo Singapore has emerged as a fast-growing wealth management platform for the mass affluent. Its growth momentum revealed that the rise of digitalised fund distribution platforms has unlocked previously underserved demand."
LEVERAGING LIQUID ASSETS 
Despite the current global inflationary and geopolitical environment, Moomoo Singapore is seeing a steady rise in Singaporeans seeking to invest to meet their financial goals. 
In its fourth quarter last year, Moomoo Singapore's wealth management business continued to grow as clients piled into money market funds – a type of mutual fund – in order to leverage higher interest rates. By investing in mutual funds, investors can diversify their wealth across a range of industries and types of securities without having to make difficult investment decisions. 
With a wide variety of products that suit different risk appetites, Moomoo Singapore aims to drive innovation across the wealth management sector through technology and data analytics. The Moomoo Fund Hub offers over 100 best-in-class mutual funds that have been subjected to a rigorous quantitative selection process before being made available to the public. 
PROVIDING AVENUES TO FINANCIAL FREEDOM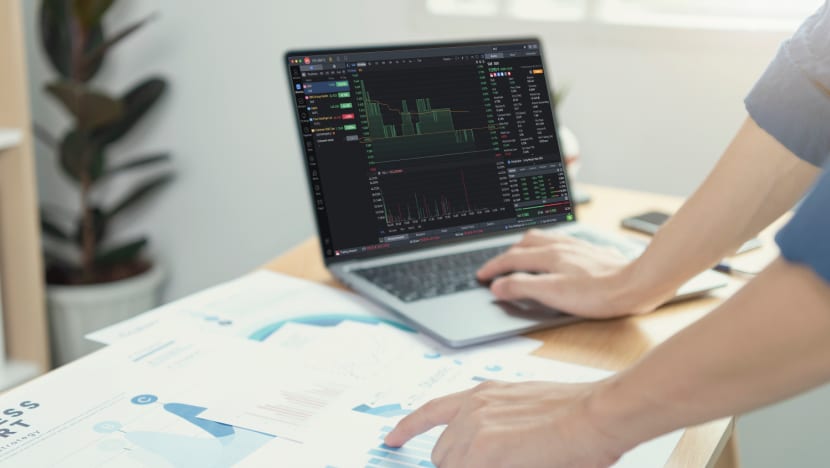 In the first quarter of the year, Moomoo Singapore rolled out several initiatives to enhance financial literacy and encourage the wider community to take up investing. 
One of these is the launch of the industrial chain feature, which provides a comprehensive visual overview of the upstream, midstream and downstream companies along the supply chain in popular industries. Thanks to the function's AI-driven auto-mapping tool, users will be able to evaluate the supply network more easily and make more informed investment decisions.
Another useful tool on the app is the institutional tracking function, which allows users to monitor the securities held by top institutions, track their fund movements and gain insights into their investing strategies.
Said Mr Chia: "We believe a sustainable and lifelong wealth-growing journey is built upon the foundations of financial literacy and confidence. Hence, we are dedicated to empowering investors of all levels with the necessary tools and knowledge to make sound investment decisions towards their financial goals." 
Moomoo Singapore's corporate and institutional services arm is also working with homegrown technology provider iWOW to implement and manage the latter's employee stock ownership plan (ESOP) rollout. A means for companies to retain talent, ESOP offers employees an ownership stake in the company. With Moomoo Singapore's tech-driven ESOP solution, iWOW will not need to manage the employee stock options manually, a process that is time-consuming and susceptible to data error. 
MAKING INVESTING AN ACCESSIBLE PURSUIT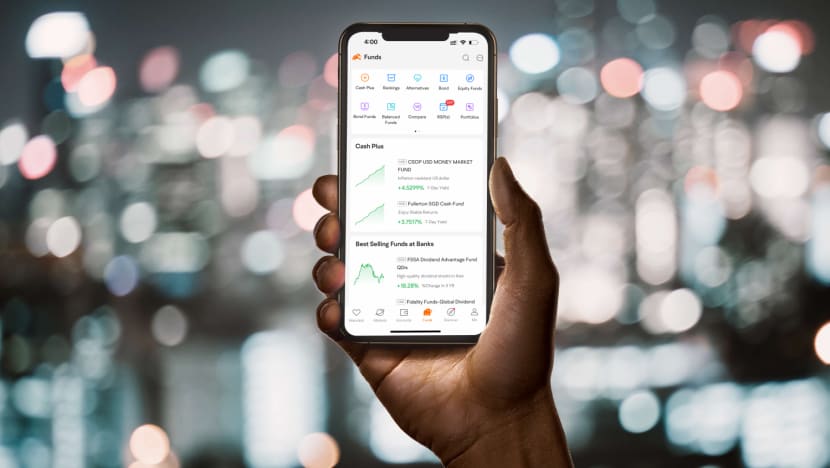 As a one-stop trading platform, moomoo boasts a suite of intuitive features designed to make investing more accessible and engaging. 
These include real-time market reports, customisable stock watchlists, trending financial news and a trading heat map to visualise data at a glance. Users can also sync their personal calendars with moomoo's earnings calendar to track upcoming company quarterly reports and monitor market movements.
For those who are just getting started in their investment journey, Moomoo Singapore provides more than 3,000 self-help learning resources on the app to boost financial knowledge. Its comprehensive library hosts tutorials that explain the different asset classes as well as more advanced pieces that outline swing trading and technical analysis. 
Traders who wish to evaluate their newly acquired skills and strategies before execution can use the app's paper trading feature. Users are given virtual money to practise executing trades and investment strategies in a simulated real-time market environment. 
To encourage more youth to start thinking about their financial future and equip tertiary students with investment knowledge, Moomoo Singapore also organises an annual paper trading competition. Its inaugural Paper Trading Competition, co-organised with the Singapore University of Social Sciences' Investment Club last October, saw over 200 participants. 
CONNECTING AND EMPOWERING INVESTORS 
Moomoo's 19 million-strong community forum is where investors can come together to discuss and share information about stocks, strategies and market trends. The forum provides users with a supportive environment to learn and grow, making investing an empowering pursuit.
Additionally, Moomoo Singapore conducts regular Lunch & Learn programmes with partnering fund houses, where guest speakers share their knowledge on a variety of topics, such as ways to build an investment portfolio to fight inflation. 
"As we look ahead in 2023, with a commitment to leading the charge in technology and innovation, we will continue to satisfy the diverse preferences of local investors by enhancing and expanding our offerings," said Mr Chia. 
Download the moomoo app to kick-start your financial journey or diversify your portfolio.